Class: Antibacterials
ATC Class: D06AX07
VA Class: DE101
CAS Number: 1405-41-0

Medically reviewed on January 1, 2018.
Introduction
Antibacterial;a b c d aminoglycoside antibiotic obtained from cultures of Micromonospora purpurea.c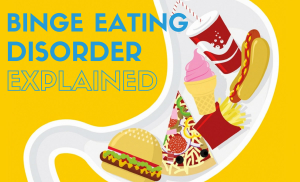 Uses for Gentamicin Sulfate
Superficial Skin Infections
Topically to treat superficial skin infections caused by susceptible organisms.a b c d
Role of topical anti-infectives for treatment of superficial skin infections has not been fully elucidated.c
Treatment of serious or extensive skin infections usually requires systemic anti-infective therapy.c
Gentamicin Sulfate Dosage and Administration
General
Consider location of the lesion and condition being treated when choosing a dosage form.c

Creams are suitable for wet, oozing primary infections and greasy secondary infections or if a water-washable preparation is needed.a c d

Ointments help retain moisture and are suitable for dry, eczematous, or psoriatic skin.c d
Administration
Topical Administration
Apply cream or ointment topically to the skin;a b c d avoid contact with eyes.a b
May cover affected area with a sterile bandage following use of ointment or cream.a b c d
When treating impetigo, remove lesion crusts before applying gentamicin; use care to avoid further contamination of the infected skin.a b c d
Manufacturer states infected stasis ulcers may be treated with gentamicin under gelatin packaging.a b c d
Dosage
Available as gentamicin sulfate;a b c d dosage expressed in terms of gentamicin.c d
Pediatric Patients
Superficial Skin Infections
Topical
Children ≥1 year of age: Apply a small amount to lesions 3–4 times daily.a b c d
Adults
Superficial Skin Infections
Topical
Apply a small amount to lesions 3–4 times daily.a b c d
Special Populations
No special population dosage recommendations at this time.a b c d
Cautions for Gentamicin Sulfate
Contraindications
Known hypersensitivity to gentamicin or any ingredient in the formulation.a b c d
Warnings/Precautions
Sensitivity Reactions
Sensitization and photosensitivity reported following use of topical gentamicin.c d
Cross-Hypersensitivity
Cross-allergenicity occurs among the aminoglycosides; consider the possibility that patients who become sensitized to topical gentamicin may be sensitive to other topical and/or systemic aminoglycosides.c
Closely observe patients hypersensitive to other topical antibiotics; discontinue gentamicin if irritation or hypersensitivity occurs.c
General Precautions
Superinfection
Possible emergence and overgrowth of nonsusceptible bacteria or fungi.a b c d Discontinue drug and institute appropriate therapy if superinfection occurs.a b c d
Cumulative Toxicity
Possible cumulative toxicity if applied topically to large skin lesions or large areas of denuded skin in combination with systemic aminoglycoside therapy.c
Specific Populations
Pregnancy
Category C.e
Lactation
Not known whether gentamicin is distributed into milk following topical application;e distributed into milk in small amounts following systemic administration.e
AAP classifies gentamicin as compatible with breast-feeding.e
Pediatric Use
Safety and efficacy not established in children <1 year of age.a b d
Common Adverse Effects
Erythema, pruritus.a b d
Gentamicin Sulfate Pharmacokinetics
Absorption
Bioavailability
Not usually absorbed from intact skin.c Readily absorbed from denuded areas of skin or skin that has lost the keratin layer (i.e., wounds, burns, ulcers).c
Greater absorption of gentamicin from cream than ointment.c
Stability
Storage
Topical
Cream and Ointment
15–30°C.a b d
Actions and Spectrum
Usually bactericidal.a b c d

Appears to inhibit protein synthesis in susceptible bacteria by irreversibly binding to 30S ribosomal subunits.c

Spectrum of activity includes many aerobic gram-negative bacteria and some aerobic gram-positive bacteria.c

Gram-positive aerobes: Active against Staphylococcus aureus.a d Minimally active against streptococci.c

Gram-negative aerobes: Active against Aerobacter aerogenes, Escherichia coli, Klebsiella pneumoniae, Proteus vulgaris, and Pseudomonas aeruginosa.a b d

Inactive against fungi, viruses, and most anaerobic bacteria.a b c d

Resistance to gentamicin reported in both gram-positive and gram-negative bacteria.c Partial cross-resistance occurs between gentamicin and other aminoglycosides.c
Advice to Patients
Importance of discontinuing gentamicin and instituting appropriate therapy if superinfection occurs.a b c d

Importance of understanding that topical gentamicin preparations are for external use only; importance of not using in the eyes.a

Importance of women informing clinicians if they are or plan to become pregnant or plan to breast-feed.

Importance of informing clinicians of existing or contemplated concomitant therapy, including prescription and OTC drugs, as well as any concomitant illnesses.

Importance of informing patients of other important precautionary information. (See Cautions.)
Preparations
Excipients in commercially available drug preparations may have clinically important effects in some individuals; consult specific product labeling for details.
Please refer to the ASHP Drug Shortages Resource Center for information on shortages of one or more of these preparations.
* available from one or more manufacturer, distributor, and/or repackager by generic (nonproprietary) name
Gentamicin Sulfate

| Routes | Dosage Forms | Strengths | Brand Names | Manufacturer |
| --- | --- | --- | --- | --- |
| Topical | Cream* | 0.1% (of gentamicin)* | Gentamicin Sulfate (with parabens and propylene glycol) | Fougera, Perrigo |
| | Ointment* | 0.1% (of gentamicin)* | Gentamicin Sulfate (with parabens) | Fougera, Perrigo |
AHFS DI Essentials. © Copyright 2018, Selected Revisions January 1, 2008. American Society of Health-System Pharmacists, Inc., 4500 East-West Highway, Suite 900, Bethesda, Maryland 20814.
References
a. Fougera. Gentamicin sulfate cream prescribing information. Melville, NY; 2005 Mar.
b. Fougera. Gentamicin sulfate ointment prescribing information. Melville, NY; 1998 Mar. From the DailyMed website () Accessed 2007 Nov 20.
c. AHFS drug information 2007. McEvoy GK, ed. Gentamicin sulfate. Bethesda, MD: American Society of Health-System Pharmacists; 2007:3444-45.
d. Perrigo. Gentamicin sulfate ointment and cream prescribing information. Allegan, MI: 2007 Apr. From the DailyMed website () Accessed 2007 Nov 20 .
e. Briggs GG, Freeman RK, Yaffe SJ. Drugs in pregnancy and lactation. 7th ed. Philadelphia: Lippincott Williams & Wilkins; 2005:720-3.
More about gentamicin topical
Consumer resources
Professional resources
Related treatment guides