Generic Name: Ferumoxytol
Class: Iron Preparations
VA Class: TN410
Molecular Formula: Fe5874O8752C11719H18682O9933Na414
CAS Number: 1309-38-2

Warning(s)
Serious Hypersensitivity Reactions/Anaphylaxis

Serious, sometimes fatal, hypersensitivity reactions including anaphylaxis have occurred.1 5 Initial manifestations may include hypotension, syncope, unresponsiveness, or cardiac/cardiorespiratory arrest.1 5

Only administer ferumoxytol in settings where appropriate medical support is available for management of anaphylaxis and other hypersensitivity reactions.1 5

Observe closely for hypersensitivity reactions during and for at least 30 minutes after completion of each infusion; monitor BP and heart rate before and after administration.1 5
Introduction
Hematinic agent: a superparamagnetic iron oxide nanoparticle with a polyglucose sorbitol carboxymethylether coating.1 2 3
Uses for Feraheme
Iron Deficiency Anemia in Patients with Chronic Kidney Disease
Treatment of iron deficiency anemia in adults with chronic kidney disease (CKD).1 2 3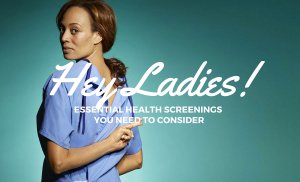 National Kidney Foundation guidelines recommend use of IV iron in patients undergoing hemodialysis and either oral or IV iron in patients undergoing peritoneal dialysis and in those with chronic kidney disease not on dialysis.4
Feraheme Dosage and Administration
General
Administration
IV Administration
Administer by IV infusion.1
Hemodialysis patients: Administer after first hour of dialysis, once patient is hemodynamically stable.1
Administer while the patient is in a reclining or semi-reclining position.1
Allow at least 30 minutes to elapse between administration of ferumoxytol and other drugs that could potentially cause serious hypersensitivity and/or hypotensive reactions (e.g., antineoplastic agents, monoclonal antibodies).1
Dilution
Dilute in 50–200 mL of 0.9% sodium chloride or 5% dextrose injection; do not administer undiluted.1 5
Rate of Administration
Administer over ≥15 minutes.1
Dosage
Dosage expressed in terms of mg of elemental iron.1 Ferumoxytol injection contains the equivalent of 30 mg of elemental iron per mL.1
Adults
Iron Deficiency Anemia in Patients with Chronic Kidney Disease
IV
Initially, 510 mg as single infusion; repeat 510-mg dose 3–8 days after initial dose.1
May repeat recommended dosage for persistent or recurrent iron deficiency anemia.1
Special Populations
Geriatric Patients
Select dosage with caution because of age-related decreases in hepatic, renal, and/or cardiac function and potential for concomitant disease and drug therapy.1
Cautions for Feraheme
Contraindications
Warnings/Precautions
Sensitivity Reactions
Serious, sometimes fatal, hypersensitivity reactions, including anaphylaxis associated with cardiac/cardiorespiratory arrest, clinically important hypotension, syncope, or unresponsiveness, reported.1 Serious hypersensitivity reactions reported in 0.2% of patients; other potential hypersensitivity reactions (e.g., pruritus, rash, urticaria, wheezing) reported in 3.7% of patients.1
Hypersensitivity reactions may occur after the first dose or subsequent doses and also in patients who have previously tolerated the drug.1 5 Possible increased risk of hypersensitivity reaction to parenteral iron preparations in patients with history of multiple drug allergies; carefully consider potential risks and benefits of the drug in such patients.1 5 Do not administer to patients with a history of allergic reactions to IV iron preparations.1 5 (See Contraindications.)
Administer IV iron preparations only to patients who require IV iron therapy.5 Monitor patient for hypersensitivity reactions during and for at least 30 minutes after each infusion.1 Ensure ready availability of appropriate agents and personnel for the treatment of hypersensitivity reactions.1 (See General and also Administration under Dosage and Administration.)
Other Warnings and Precautions
Hypotension
Hypotension reported in 1.9% of patients in clinical trials, including serious hypotensive reactions in a few patients.1 Monitor patients for signs and symptoms of hypotension.1
Iron Overload
Do not administer ferumoxytol to patients with iron overload.1 Excessive administration of parenteral iron preparations may cause excess storage of iron with the possibility of iatrogenic hemosiderosis.1
Evaluate hematologic response at least 1 month after second dose.1 Laboratory assays may overestimate serum iron and transferrin-bound iron in the 24 hours following infusion of ferumoxytol.1
Alteration of Magnetic Resonance Imaging (MRI) Studies
May temporarily affect MRI studies; alteration in MRI studies may persist for up to 3 months after the last dose of ferumoxytol.1
Schedule MRI studies before administration of ferumoxytol.1 If MRI studies are needed within 3 months of ferumoxytol administration, use of T1- or proton density-weighted pulse sequences minimizes the effects of the drug.1 Do not perform MRI studies using T2-weighted pulse sequences earlier than 4 weeks after drug administration.1 Maximum alteration in vascular MRI studies is expected for 1–2 days following drug administration.1
Does not interfere with radiography, computed tomography (CT), positron emission tomography (PET), single photon emission computed tomography (SPECT), ultrasound, or nuclear imaging.1
Specific Populations
Pregnancy
Category C.1
Lactation
Not know whether ferumoxytol is distributed into human milk.1 Discontinue nursing or the drug, taking into account the importance of the drug to the woman and the benefits of nursing.1
Pediatric Use
Safety and efficacy not established in pediatric patients.1
Geriatric Use
No overall differences in efficacy or safety relative to younger adults; possibility of increased sensitivity cannot be ruled out.1 Use caution in dosage selection.1 (See Geriatric Patients under Dosage and Administration.)
Outcomes of hypersensitivity and/or hypotensive reactions to ferumoxytol may be more severe in geriatric patients with multiple or serious comorbidities; carefully consider potential risks and benefits of the drug in such patients.1 5
Common Adverse Effects
Diarrhea, nausea, dizziness, hypotension, constipation, peripheral edema.1
Interactions for Feraheme
No formal drug interaction studies to date.1
Oral Iron Preparations
Ferumoxytol expected to reduce absorption of concomitantly administered oral iron.1
Feraheme Pharmacokinetics
Absorption
Bioavailability
Time to peak plasma concentrations is 0.32 hours.1
Elimination
Elimination Route
Half-life
15 hours.1
Stability
Storage
Parenteral
Injection
20–25°C (may be exposed to 15–30°C).1
Following dilution, use immediately or store at 25°C; discard after 4 hours.1
Compatibility
For information on systemic interactions resulting from concomitant use, see Interactions.
Parenteral
Solution Compatibility
Compatible
Sodium chloride 0.9%1
Dextrose 5% in water1
Actions
Advice to Patients
Preparations
Excipients in commercially available drug preparations may have clinically important effects in some individuals; consult specific product labeling for details.
Please refer to the ASHP Drug Shortages Resource Center for information on shortages of one or more of these preparations.
Ferumoxytol

| Routes | Dosage Forms | Strengths | Brand Names | Manufacturer |
| --- | --- | --- | --- | --- |
| Parenteral | Injection, for IV use | equivalent to 30 mg of elemental iron per mL | Feraheme | AMAG Pharmaceuticals |
AHFS DI Essentials. © Copyright 2017, Selected Revisions November 13, 2015. American Society of Health-System Pharmacists, Inc., 4500 East-West Highway, Suite 900, Bethesda, Maryland 20814.
References
1. AMAG Pharmaceuticals. Feraheme (ferumoxytol) injection prescribing information. Waltham, MA; 2015 Mar.
2. Spinowitz BS, Kausz AT, Baptista J et al. Ferumoxytol for treating iron deficiency anemia in CKD. J Am Soc Nephrol. 2008; 19:1599-1605. [PubMed 18525001]
3. Provenzano R, Schiller B, Rao M et al. Ferumoxytol as an intravenous iron replacement therapy in hemodialysis patients. Clin J Am Soc Nephrol. 2009; 4:386-93. [PubMed 19176796]
4. National Kidney Foundation. K/DOQI clinical practice guidelines and clinical practice recommendations for anemia of chronic kidney disease. Am J Kidney Dis. 2006; 47 (Suppl 3);S1-S146.
5. Food and Drug Administration. Drug Safety Communication: FDA strengthens warnings and changes prescribing instructions to decrease the risk of serious allergic reactions with anemia drug Feraheme (ferumoxytol). 2015 Mar 30. From FDA website.
6. AMAG Pharmaceuticals. Feraheme (ferumoxytol) injection patient information. Waltham, MA; 2015 Mar.
More about Feraheme (ferumoxytol)
Consumer resources
Professional resources
Related treatment guides