Emedastine Difumarate
Class: Antiallergic Agents
ATC Class: S03AA07
VA Class: OP900
Chemical Name: 1-(2-Ethoxyethyl)-2-(hexahydro-4-methyl-1H-1,4-diazepin-1-yl)benzimidazole fumerate (1:2)
Molecular Formula: C17H26N4O•2C4H4O4
CAS Number: 87233-62-3
Brands: Emadine
Medically reviewed on July 3, 2017.
Introduction
Relatively selective histamine H1-receptor antagonist;1 2 3 14 a benzimidazole derivative.1 12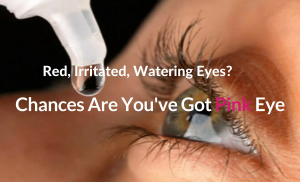 Uses for Emedastine Difumarate
Allergic Conjunctivitis
Symptomatic relief of allergic conjunctivitis.1
Emedastine Difumarate Dosage and Administration
Administration
Apply topically to the eye as an ophthalmic solution.1 Not for injection or oral use.1
Ophthalmic Administration
Remove soft contact lenses prior to administration of each dose (since benzalkonium chloride preservative may be absorbed by the lenses); may reinsert lenses 10 minutes after administration if eyes are not red.1
If more than one topical ophthalmic drug is used, administer the drugs at least 5 minutes apart.12
Avoid contamination of the solution container.1
Do not use if solution is discolored.1
Dosage
Available as emedastine difumarate; dosage expressed in terms of emedastine.1
Pediatric Patients
Allergic Conjunctivitis
Ophthalmic
Children ≥3 years of age: 1 drop of a 0.05% solution in the affected eye(s) up to 4 times daily.1
Adults
Allergic Conjunctivitis
Ophthalmic
1 drop of a 0.05% solution in the affected eye(s) up to 4 times daily.1
Cautions for Emedastine Difumarate
Contraindications
Known hypersensitivity to emedastine or any ingredient in the formulation.1
Warnings/Precautions
Specific Populations
Pregnancy
Category B.1
Lactation
Distributed into milk in rats following oral administration;1 not known whether distributed into human milk following topical application to the eye.1 Use with caution.1
Pediatric Use
Safety and efficacy not established in children <3 years of age.1
Adverse effect profile in children 3–16 years of age is similar to that in individuals ≥17 years of age.14
Geriatric Use
No substantial differences in safety and efficacy relative to younger adults.1
Common Adverse Effects
Headache.1
Interactions for Emedastine Difumarate
No formal drug interaction studies to date.12
Emedastine Difumarate Pharmacokinetics
Absorption
Bioavailability
Limited systemic exposure following topical application to the eye;1 plasma concentrations usually are undetectable.1 12
Onset
Rapid onset.2 14
Duration
Long duration.2 14
Elimination
Metabolism
Metabolized in the liver principally to 5- and 6-hydroxyemedastine following oral administration; metabolites appear to undergo further oxidation to form 5′-oxo analogs.1 12
Elimination Route
44% of an oral dose is recovered in urine within 24 hours.1
Half-life
3–4 hours following oral administration.1
Stability
Storage
Ophthalmic
Solution
Tightly closed bottle at 4–30°C.1
Actions
Inhibits the histamine-stimulated conjunctival vascular permeability response in a concentration-dependent manner.1 2

Potency is about 100, 357, or 5813 times that of levocabastine, pheniramine, or antazoline, respectively, on a molar basis.2 14
Advice to Patients
Importance of learning and adhering to proper administration techniques to avoid contamination of the solution container.1 12

Importance of removing soft contact lenses prior to administration of each dose.1 Delay reinsertion for 10 minutes after administration if eyes are not red; do not wear contact lenses if eye(s) are red.1 Not indicated for contact lens-related irritation.1

Importance of administering different topical ophthalmic preparations at least 5 minutes apart.1

Importance of women informing clinicians if they are or plan to become pregnant or plan to breast-feed.1

Importance of informing clinicians of existing or contemplated therapy, including prescription and OTC drugs as well as any concomitant illnesses.

Importance of informing patients of other important precautionary information.1 (See Cautions.)
Preparations
Excipients in commercially available drug preparations may have clinically important effects in some individuals; consult specific product labeling for details.
Please refer to the ASHP Drug Shortages Resource Center for information on shortages of one or more of these preparations.
Emedastine Difumarate

| Routes | Dosage Forms | Strengths | Brand Names | Manufacturer |
| --- | --- | --- | --- | --- |
| Ophthalmic | Solution | 0.05% (of emedastine) | Emadine (with benzalkonium chloride) | Alcon |
AHFS DI Essentials. © Copyright 2018, Selected Revisions July 1, 2005. American Society of Health-System Pharmacists, Inc., 4500 East-West Highway, Suite 900, Bethesda, Maryland 20814.
References
1. Alcon Laboratories Inc. Emadine (emedastine difumarate) ophthalmic solution 0.05% prescribing information. Forth Worth, TX; 2003 Aug.
2. Yanni JM, Stephens DJ, Parnell DW et al. Preclinical efficacy of emedastine, a potent, selective histamine H1 antagonist for topical ocular use. J Ocular Pharmacol. 1994; 10:665-75.
3. Sharif NA, Su SX, Yanni JM. Emedastine: a potent, high affinity histamine H1 receptor-selective antagonist for ocular use: receptor binding and second messenger studies. J Ocular Pharmacol. 1994; 10:653-64.
4. Fukuda T, Saito T, Yoshidomi M et al. Influence of 1-(2-ethoxyethyl)-2-(4-methyl-1-homopiperazinyl)benzimidazole difumarate (KB-2413), a new antiallergic, on ciliary movement. Arzneimittelforschung. 1984; 34:816-8. [PubMed 6149756]
5. Budavari S, O'Neil MJ, Smith A et al, eds. The Merck index. 12th ed. Rahway, NJ: Merck & Co, Inc; 1996:601.
6. Ciprandi G, Buscaglia S, Cerqueti PM et al. Drug treatment of allergic conjunctivitis: a review of the evidence. Drugs. 1992; 43:154-76. [PubMed 1372215]
7. Morrow GL, Abbott RL. Conjunctivitis. Am Fam Physician. 1998; 57:735-46. [PubMed 9490996]
8. Titi MJ. A critical look at ocular allergy drugs. Am Fam Physician. 1996; 53:2637-42. [PubMed 8644576]
9. Galindez OA, Kaufman HE. Coping with the itchy-burnies: the management of allergic conjunctivitis. Ophthalmology. 1996; 103:1335-6. [PubMed 8841290]
10. Friedlaender MH. Current concepts in ocular allergy. Ann Allergy. 1991; 67:5-10,13. [PubMed 1859041]
11. Trocme SD. Medical therapy for ocular allergy. Mayo Clin Proc. 1992; 67:557-65. [PubMed 1359206]
12. Alcon Laboratories; Fort Worth, TX: Personal communication.
13. Reviewers' comments (personal observations).
14. Alcon Laboratories. Emadine (emedastine difumarate) ophthalmic solution 0.05% product monograph. Fort Worth, TX: (not dated).
15. Verin P, Secchi A, Easty DL et al. Efficacy and safety of emedastine eye drops 0.05% compared to levocabastine eye drops 0.05% in allergic conjunctivitis. Invest Ophthalmol Vis Sci. 1998; 39:S549.
More about emedastine ophthalmic
Consumer resources
Professional resources
Other brands: Emadine
Related treatment guides