Desirudin
Class: Direct Thrombin Inhibitors
Chemical Name: Hirudin (Hirudo medicinalis isoform HV1), 63-desulfo-; (2) 63-Desulfohirudin (Hirudo medicinalis isoform HV1)
Molecular Formula: C287H440N80O110S6
CAS Number: 120993-53-5
Brands: Iprivask
Warning
Spinal/Epidural Hematoma Risk

Risk of epidural or spinal hematomas and neurologic injury, including long-term or permanent paralysis, associated with concurrent use of selective thrombin inhibitors and neuraxial (spinal/epidural) anesthesia or spinal puncture.1

Risk increased by use of indwelling epidural catheters for administration of analgesia or by concomitant use of drugs affecting hemostasis (e.g., NSAIAs, platelet aggregation inhibitors, other anticoagulants).1

Risk also increased by traumatic or repeated epidural or spinal puncture.1

Monitor frequently for signs and symptoms of neurologic impairment and treat urgently if neurologic compromise noted.1

Consider potential benefits versus risks of spinal or epidural anesthesia or spinal puncture in patients receiving or being considered for thromboprophylaxis with anticoagulants. 1 (See Hemorrhagic Effects and also see Neurologic Effects under Cautions.)
Introduction
Anticoagulant; biosynthetic 65-amino acid peptide analog of naturally occurring hirudin.1 2 3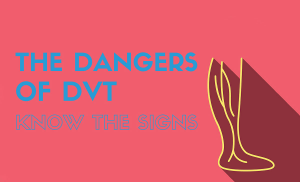 Uses for Desirudin
Thromboprophylaxis in Hip-Replacement Surgery
Prevention of postoperative DVT, which may lead to PE in patients undergoing elective total hip-replacement surgery.1 2 3 4
Lower rates of venous thromboembolism with desirudin compared with either heparin or low molecular weight heparin.1 2 3 17
Desirudin Dosage and Administration
General
Do not interchange desirudin with other hirudin agents due to differences in manufacturing processes and biological activity.1
Reconstitution and Administration
Administer by sub-Q injection; not for IM injection.1
Inject drug sub-Q using left and right anterolateral and posterolateral abdominal or thigh regions; alternate sites and do not rub site after injection.1
Reconstitute vial containing 15.75 mg of desirudin with entire contents of manufacturer-supplied diluent syringe (0.6 mL of 3% mannitol in water for injection).1 Transfer diluent solution to vial using vial adapter.1 Consult manufacturer's labeling for detailed instructions on reconstitution.1
Swirl solution in vial gently.1 Use reconstituted solution immediately; discard any unused reconstituted solution.1
Without removing the attached syringe from the vial adapter, withdraw entire contents of vial (15 mg in 0.5 mL of solution) into the attached syringe; then remove syringe from vial adapter and attach Eclipse needle (provided by the manufacturer) to syringe for sub-Q administration.1
Dosage
Adults
Thromboprophylaxis in Hip-Replacement Surgery
Sub-Q
15 mg every 12 hours; first dose is given 5–15 minutes prior to surgery.1
Treatment is continued on average for 9–12 days.1
If used concurrently with spinal/epidural anesthesia, administer first dose after induction of regional anesthesia.1
Prescribing Limits
Maximum daily dosage: 30 mg daily.1 Dosages of 80 mg daily (40 mg every 12 hours) associated with increased bleeding.1 12
No clinical experience supporting use beyond 12 days.6
Special Populations
Hepatic Impairment
No specific dosage recommendations at this time.1
Renal Impairment
Monitor aPTT and serum creatinine concentration at least daily.1
Moderate renal impairment (Clcr 31–60 mL/minute per 1.73 m2 body surface area): Manufacturer currently recommends 15 mg sub-Q every 12 hours† (i.e., no reduction in dosage compared with that for patients with normal renal function); pharmacokinetic data indicate that dosage for moderate renal impairment in FDA-approved labeling dated January 2010 (not currently recommended by manufacturer) may result in treatment failure.15 16 If peak aPTT ratio (i.e., obtained 1.5–2 hours after a subcutaneous dose) exceeds 2, temporarily interrupt desirudin therapy until trough aPTT ratio (i.e., obtained just before a sub-Q dose) is less than 1.4.1 14 15
FDA-labeled regimen for patients with moderate renal impairment, which manufacturer does not currently recommend, is 5 mg sub-Q every 12 hours.1 Labeling also states that dose should be omitted if peak aPTT ratio >2; resume therapy only when peak aPTT ratio <2. 1 15 Reduce dosage further to <5 mg based on severity of initial coagulopathy.1
Severe renal impairment (Clcr 11–30 mL/minute per 1.73 m2 body surface area): Manufacturer currently recommends 7.5 mg sub-Q every 24 hours†.15 If trough aPTT ratio (i.e., obtained just before the dose) ≥1.4, temporarily interrupt desirudin therapy until trough aPTT ratio <1.4.14 If peak aPTT (i.e., obtained 1.5–2 hours after a sub-Q dose) used for monitoring, temporarily interrupt desirudin therapy if peak aPTT ratio >2 and resume only when trough aPTT <1.4.14 15
FDA-labeled regimen for patients with severe renal impairment, which manufacturer does not currently recommend, is 1.7 mg every 12 hours.1 15 Labeling also states that dose should be omitted if peak PTT ratio >2; resume therapy only when peak aPTT ratio < 2.1 Reduce dosage further to < 1.7 mg based on severity of the initial coagulopathy. 1
Manufacturer recommends avoiding use of desirudin in patients with Clcr≤10 mL/minute.15
Geriatric Patients
No special recommendations at this time except those related to renal impairment.1
Cautions for Desirudin
Contraindications
Known hypersensitivity to hirudins (natural or recombinant).1

Active bleeding or irreversible coagulation disorders.1
Warnings/Precautions
Warnings
Hemorrhagic Effects
As with other anticoagulants, bleeding may occur at any site during therapy.1 Consider the potential for a hemorrhagic event if an unexplained fall in hemoglobin or BP or unexplained symptoms occur.1 Monitor anticoagulation status closely using aPTT.1
Weigh risk versus benefit in patients with an increased risk of hemorrhage or bleeding complications, such as those who have or have had recent major surgery, organ biopsy, or puncture of noncompressible vessel within 30 days; history of hemorrhagic stroke, intracranial or intraocular bleeding; recent ischemic stroke, severe uncontrolled hypertension, bacterial endocarditis, a known hemostatic disorder, or a history of GI or pulmonary bleed within 3 months.1
Concomitant use with thrombolytic agents, oral anticoagulants, dextrans, or systemic corticosteroids may increase risk of hemorrhage.1 (See Drugs Affecting Hemostasis under Interactions.)
Use with caution in patients receiving concomitant drugs known to affect platelet function.1 4
No specific antidote for desirudin overdosage.1 4 In the event of overdosage or excessive anticoagulation, discontinue the drug immediately; perform aPTT and other coagulation tests as appropriate.1 Institute supportive care measures (transfusion or plasma expanders) as indicated.1 Desmopressin (DDAVP) 0.3 mcg/kg IV over 15 minutes may partially reverse coagulopathy; has not been studied specifically for management of bleeding associated with desirudin overdose. 1 7
Neurologic Effects
Risk of epidural or spinal hematomas and neurologic injury, including long-term or permanent paralysis, associated with concurrent use of selective thrombin inhibitors and neuraxial (spinal/epidural) anesthesia or spinal puncture procedures.1 (See Boxed Warning.)
Consider risk versus benefit in patients considered for neuraxial anesthesia who are to receive thromboprophylaxis.1 If used concomitantly with epidural/spinal anesthesia, monitor for signs of neurologic impairment.1
American Society of Regional Anesthesia and Pain Medicine (ASRA) states that neuraxial anesthesia should not be used in patients receiving direct thrombin inhibitors, including desirudin.8
Sensitivity Reactions
Allergic Reactions
Allergic reactions reported. 1
Fatal, anaphylactoid reactions reported in patients during hirudin treatment.1 6
If retreatment with a hirudin product is necessary, administer drug in a setting where immediate medical therapy for possible anaphylaxis can be provided.6
General Precautions
Antibody Formation
Development of antihirudin antibodies reported; may be associated with increased risk of anaphylaxis.1 4
Hepatic Impairment/Injury
Possible enhanced anticoagulant effect in patients with hepatic impairment or serious liver injuries (e.g., cirrhosis); use with caution1
Conversion to Oral Anticoagulant Therapy
Monitor anticoagulant activity when switching patients from an oral anticoagulant (i.e., warfarin) to desirudin or from desirudin to an oral anticoagulant, taking into account the coagulation status of the patient at the time of the switch.1
Monitor anticoagulant activity closely in patients receiving combined therapy with desirudin and an oral anticoagulant.4
Patient and Laboratory Monitoring
Evaluate all patients for risk of bleeding; use not recommended in patients with active bleeding and/or irreversible coagulation disorders.1
Monitoring of aPTT at least daily is recommended in patients with increased risk of bleeding and/or with renal impairment.1 15
Monitor Scr at least daily in patients with renal impairment.1 15 Dosage adjustments may be necessary based on changes in Scr.1 Thrombin time (TT) not useful for monitoring desirudin therapy.1
Specific Populations
Pregnancy
Category C.1
Lactation
Not known whether desirudin is distributed into milk in humans.1 Manufacturer states to use caution.1 The American College of Chest Physicians (ACCP) recommends that desirudin be continued in nursing women who are already receiving such therapy.1012
Pediatric Use
Safety and efficacy not established.1
Geriatric Use
Response similar to that in younger patients.1 Increased rates of serious adverse events (i.e., hemorrhage) in patients ≥75 years of age. 1
Substantially eliminated by kidneys; consider age-related decreases in renal function when selecting dosage and adjust dosage if necessary.1
Renal Impairment
Monitor aPTT and Scr daily. 1 Reduce dosage based on degree of renal impairment.1 Avoid use in patients with Clcr ≤10 mL/minute. 1 15 (See Renal Impairment under Dosage and Administration.)
Common Adverse Effects
Hemorrhage, including hematoma, was most common adverse effect in clinical studies in patients undergoing elective total hip-replacement surgery.1
Interactions for Desirudin
Drugs Affecting Hemostasis
Potential increased risk of hemorrhage with concomitant use of drugs that affect hemostasis. Discontinue such drugs, if possible, prior to initiation of desirudin therapy.1 If concomitant use cannot be avoided, monitor clinical status of patient and laboratory parameters (e.g., aPTT) for bleeding and coagulopathy.1
Protein-bound Drugs
Pharmacokinetic interaction unlikely.1
Drugs Affecting Platelet Function
Potential increased risk of bleeding complications. 1 Use with caution.1
Specific Drugs
| | | |
| --- | --- | --- |
| Drug | Interaction | Comments |
| Anticoagulants, oral | Possible increased risk of bleeding complications; enhanced effect on aPTT1 | Discontinue prior to initiation of treatment with desirudin; if concomitant use cannot be avoided, monitor clinical and anticoagulant effects (aPTT) closely1 |
| Thrombolytic agents | Possible increased risk of bleeding complications1 | Discontinue prior to initiation of treatment with desirudin; if concomitant use cannot be avoided, monitor clinical and anticoagulant effects (aPTT) closely1 |
| Dextrans (e.g., dextran 40) | Possible increased risk of bleeding complications1 | Discontinue prior to initiation of treatment with desirudin; if concomitant use cannot be avoided, monitor clinical and anticoagulant effects (aPTT) closely1 |
| Corticosteroids, systemic | Possible increased risk of bleeding complications1 | Discontinue prior to initiation of treatment with desirudin; if concomitant use cannot be avoided, monitor clinical and anticoagulant effects (aPTT) closely1 |
Desirudin Pharmacokinetics
Absorption
Onset
Following sub-Q administration, peak plasma concentration attained within 1–3 hours.1 4
Distribution
Extent
Distributed into extracellular space; volume of distribution is 0.25 L/kg.1 4
Not known whether desirudin is distributed into milk in humans.1
Elimination
Elimination Route
Eliminated principally by the kidneys.1 4 Excreted in urine as unchanged drug (40–50%) and metabolites.1 4 Systemic clearance proportional to GFR or Clcr. 1 Systemic clearance is 1.5–2.7 mL/min per kg following either sub-Q or IV administration.1 4
Half-life
Terminal half-life is 2–3 hours.1 4 11
Special Populations
Prolonged elimination half life (up to 12 hours) and coagulopathy in patients with severe renal impairment (i.e., Clcr <31 mL/min).1 15
Systemic clearance 30% lower in geriatric patients compared with younger patients.1 4
Stability
Storage
Parenteral
Powder for Injection
Store unopened vials at 25°C.1 Reconstituted solutions with concentrations of 15 mg/0.5 mL (or 30 mg/mL) are stable at room temperature when protected from light for up to 24 hours.1
Compatibility
For information on systemic interactions resulting from concomitant use, see Interactions.
Parenteral
Solution Compatibility
Do not mix with other solvents or infusions.1
Drug Compatibility
Do not mix with other injections.1
Actions
Specific, direct thrombin inhibitor; binds irreversibly to circulating and clot-bound thrombin.1 4

Prevents various steps in the coagulation process (e.g., activation of factors V, VIII, and XIII; platelet activation and aggregation).1 4

Affects all coagulation assays dependent on thrombin; increases aPTT in a dose-dependent manner.1 4
Advice to Patients
Importance of patients informing clinician of prior exposure to a hiridun agent.1

Risk of serious bleeding or hemorrhage.1

Importance of reporting any signs of bleeding.1

Importance of patients informing clinician of history of bleeding disorders or impaired renal function.1

Importance of women informing clinician if they are or plan to become pregnant or plan to breast-feed.1

Importance of informing clinician of existing or contemplated concomitant therapy, including prescription and OTC drugs.1

Importance of informing patients of other important precautionary information.1 (See Cautions.)
Preparations
Excipients in commercially available drug preparations may have clinically important effects in some individuals; consult specific product labeling for details.
Please refer to the ASHP Drug Shortages Resource Center for information on shortages of one or more of these preparations.
Desirudin

| Routes | Dosage Forms | Strengths | Brand Names | Manufacturer |
| --- | --- | --- | --- | --- |
| Parenteral | Powder for Injection | 15 mg | Iprivask (available in single-dose vials) | Canyon |
AHFS DI Essentials. © Copyright 2018, Selected Revisions February 15, 2013. American Society of Health-System Pharmacists, Inc., 4500 East-West Highway, Suite 900, Bethesda, Maryland 20814.
† Use is not currently included in the labeling approved by the US Food and Drug Administration.
References
1. Canyon Pharmaceuticals. Iprivask (desirudin) for injection prescribing information. Hunt Valley, MD; 2010 Jan.
2. Eriksson BI, Ekman S, Kalebo P et al. Prevention of deep-vein thrombosis after total hip replacement: direct thrombin inhibition with recombinant hirudin, CGP 39393. Lancet. 1996; 347:635-9. [PubMed 8596376]
3. Eriksson BI, Wille-Jørgensen P, Kälebo P et al. A comparison of recombinant hirudin with a low-molecular-weight heparin to prevent thromboembolic complications after total hip replacement. N Engl J Med. 1997; 337:1329-35. [PubMed 9358126]
4. Matheson AJ, Goa KL. Desirudin: a review of its use in the management of thrombotic disorders. Drugs. 2000; 60:679-700. [PubMed 11030473]
6. Revasc (desirudin) 15 mg injection summary of product characteristics. From the EMEA web site. Accessed 2010 Jun 10.
7. Amin DM, Mant TG, Walker SM et al. Effect of a 15-minute infusion of DDAVP on the pharmacokinetics and pharmacodynamics of REVASC during a four-hour intravenous infusion in healthy male volunteers. Thromb Haemost. 1997; 77:127-32. [PubMed 9031462]
8. Horlocker TT, Wedel DJ, Rowlingson JC et al. Regional anesthesia in the patient receiving antithrombotic or thrombolytic therapy: American Society of Regional Anesthesia and Pain Medicine Evidence-Based Guidelines (Third Edition). Reg Anesth Pain Med. 2010 Jan-Feb; 35:64-101.
9. Greinacher A, Eichler P, Albrecht D et al. Antihirudin antibodies following low-dose subcutaneous treatment with desirudin for thrombosis prophylaxis after hip-replacement surgery: incidence and clinical relevance. Blood. 2003; 101:2617-9. [PubMed 12393696]
10. Levy J, Kurz M, Whelton A. Lack of clinically significant interactions between the subcutaneously administered direct thrombin inhibitor desirudin and orally administered warfarin upon the international normalized ratio. Blood. 2009; (American Society of Hematology Annual Meeting Abstracts): Abstract No. 3131.
11. Lefèvre G, Duval M, Gauron S et al. Effect of renal impairment on the pharmacokinetics and pharmacodynamics of desirudin. Clin Pharmacol Ther. 1997; 62:50-9. [PubMed 9246019]
12. Eriksson BI, Kälebo P, Ekman S et al. Direct thrombin inhibition with Rec-hirudin CGP 39393 as prophylaxis of thromboembolic complications after total hip replacement. Thromb Haemost. 1994; 72:227-31. [PubMed 7831657]
13. Close P, Bichler J, Kerry R et al. Weak allergenicity of recombinant hirudin CGP 39393 (REVASC) in immunocompetent volunteers. The European Hirudin in Thrombosis Group (HIT Group). Coron Artery Dis. 1994; 5:943-9. [PubMed 7719527]
14. Canyon Pharmaceuticals, Hunt Valley, MD: Personal communication.
15. Canyon Pharmaceuticals: Use of Iprivask in patients with renal insufficiency. Parsipanny NJ: 2010 Jun.
16. Nafziger AN, Bertino JS. Desirudin dosing and monitoring in moderate renal impairment. J Clin Pharmacol. 2010; 50:614-22. [PubMed 19915180]
17. Eriksson BI, Ekman S, Kalebo P et al. Prevention of deep-vein thrombosis after total hip replacement: direct thrombin inhibition with recombinant hirudin, CGP 39393. Lancet. 1996; 347:635-9. [PubMed 8596376]
1012. Bates SM, Greer IA, Middeldorp S et al. VTE, thrombophilia, antithrombotic therapy, and pregnancy: Antithrombotic Therapy and Prevention of Thrombosis, 9th ed: American College of Chest Physicians Evidence-Based Clinical Practice Guidelines. Chest. 2012; 141(2 Suppl):e691S-736S. [PubMed 22315276]
More about desirudin
Consumer resources
Professional resources
Other brands: Iprivask
Related treatment guides