Daklinza
Generic Name: Daclatasvir Dihydrochloride
Class: HCV Replication Complex Inhibitors
Chemical Name: N,N′-[[1,1′-Biphenyl]-4,4′-diylbis[1H-imidazole-5,2-diyl-(2S)-2,1-pyrrolidinediyl[(1S)-1-(1-methylethyl)-2-oxo-2,1-ethanediyl]]]bis-carbamic acid, C,C′-dimethyl ester, hydrochloride (1:2)
Molecular Formula: C40H50N8O6•2HCl
CAS Number: CAS-1009119-65-6

Warning
Risk of HBV Reactivation in Patients Coinfected with HCV and HBV

HBV reactivation, including cases resulting in fulminant hepatitis, hepatic failure, and death, reported in patients coinfected with HCV and HBV who were receiving or had completed treatment with HCV direct-acting antivirals (DAAs) and were not receiving HBV antiviral therapy.1 25 (See Risk of HBV Reactivation in Patients Coinfected with HCV and HBV under Cautions.)

Test all patients for evidence of current or prior HBV infection before initiating daclatasvir.1 25

Monitor patients coinfected with HCV and HBV for hepatitis flare or HBV reactivation during and after HCV treatment.1 25 Initiate appropriate management for HBV infection as clinically indicated.1
Introduction
Antiviral;1 11 HCV NS5A replication complex inhibitor (NS5A inhibitor).1 11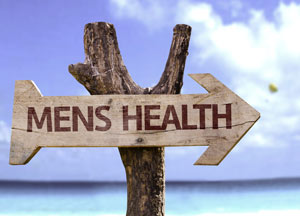 Uses for Daklinza
Chronic HCV Infection
Treatment of chronic HCV genotype 1 or genotype 3 infection in treatment-naive (previously untreated) or previously treated adults, including those with cirrhosis (compensated or decompensated), liver transplant recipients, and those with HIV coinfection.1 119
Treatment of chronic HCV genotype 2† or genotype 4† infection;10 119 only limited data available.10 119
Must be used in conjunction with other antivirals;1 119 do not use alone.1 119
Usually used in a multiple-drug regimen that includes sofosbuvir (with or without ribavirin).1 119
Efficacy of daclatasvir and sofosbuvir (with or without ribavirin) for treatment of HCV genotype 1a infection is reduced in cirrhotic patients with NS5A polymorphisms M28, Q30, L31, or Y93 at baseline.1 8 Consider screening for NS5A polymorphisms prior to initiation of treatment in cirrhotic patients with HCV genotype 1a infection.1 (See General under Dosage and Administration.)
Efficacy of daclatasvir and sofosbuvir (with or without ribavirin) is reduced in cirrhotic patients with HCV genotype 3 infection compared with those without cirrhosis.1 2
Treatment of chronic HCV infection is complex and rapidly evolving; consult a specialist to obtain the most up-to-date information.119 Information from the American Association for the Study of Liver Diseases (AASLD), Infectious Diseases Society of America (IDSA), and International Antiviral Society–USA (IAS–USA) regarding diagnosis and management of HCV infection, including recommendations for initial treatment, is available at .119
Daklinza Dosage and Administration
General
Must be used in conjunction with other antivirals;1 do not use alone.1

Specific multiple-drug regimen and duration of treatment depend on HCV genotype and patient population.1 119

If sofosbuvir is permanently discontinued in a patient receiving daclatasvir, also discontinue daclatasvir.1

Prior to initiating HCV treatment, test all patients for evidence of current or prior HBV infection by measuring hepatitis B surface antigen (HBsAg), hepatitis B surface antibody (anti-HBs), and hepatitis B core antibody (anti-HBc).1 25 119 (See Risk of HBV Reactivation in Patients Coinfected with HCV and HBV under Cautions.)

HCV genotype 1a infection in patients with cirrhosis: Consider screening for presence of NS5A polymorphisms at M28, Q30, L31, and Y93 prior to initiation of multiple-drug regimen of daclatasvir and sofosbuvir (with or without ribavirin).1
Administration
Oral Administration
Administer orally once daily without regard to food.1
Dosage
Available as daclatasvir dihydrochloride;1 dosage expressed in terms of daclatasvir.1
Daclatasvir dosage may need to be reduced if used concomitantly with certain CYP3A inhibitors or daclatasvir dosage may need to be increased if used with certain CYP3A inducers (see Specific Drugs under Interactions).1 Do not reduce daclatasvir dosage because of adverse effects.1
Adults
Treatment of Chronic HCV Infection
HCV Genotype 1 Infection
Oral
Noncirrhotic: 60 mg once daily in conjunction with sofosbuvir (400 mg once daily) for a duration of 12 weeks.1 119
Compensated cirrhosis (Child-Pugh class A): 60 mg once daily in conjunction with sofosbuvir (400 mg once daily).1 119 Manufacturer of daclatasvir recommends a duration of 12 weeks.1 Experts recommend a duration of 24 weeks and state consider adding ribavirin to the daclatasvir and sofosbuvir regimen.119
Decompensated cirrhosis (Child-Pugh class B or C): 60 mg once daily in conjunction with sofosbuvir (400 mg once daily) and ribavirin.1 119 Usual treatment duration is 12 weeks, but optimal duration not established in those with cirrhosis.1 If regimen of daclatasvir and sofosbuvir (without ribavirin) used in patients who cannot receive ribavirin, experts recommend a duration of 24 weeks.119 Referral to an expert (ideally at a liver transplant center) recommended.119
HCV Genotype 2 Infection†
Oral
Noncirrhotic or compensated cirrhosis (Child-Pugh class A): Some experts recommend 60 mg once daily in conjunction with sofosbuvir (400 mg once daily).119 These experts recommend treatment duration of 12 weeks in noncirrhotic patients and a duration of 16–24 weeks in those with compensated cirrhosis.119
Decompensated cirrhosis (Child-Pugh class B or C): Experts recommend 60 mg once daily in conjunction with sofosbuvir (400 mg once daily) and ribavirin for a duration of 12 weeks.119 Referral to an expert (ideally at a liver transplant center) recommended.119
HCV Genotype 3 Infection
Oral
Noncirrhotic: 60 mg once daily in conjunction with sofosbuvir (400 mg once daily) for a duration of 12 weeks.1 119
Compensated cirrhosis (Child-Pugh class A): 60 mg once daily in conjunction with sofosbuvir (400 mg once daily) and ribavirin.1 119 Usual treatment duration is 12 weeks, but optimal duration not established.1 Experts recommend a duration of 24 weeks and state that use of sofosbuvir and daclatasvir without ribavirin can be considered.119
Decompensated cirrhosis (Child-Pugh class B or C): 60 mg once daily in conjunction with sofosbuvir (400 mg once daily) and ribavirin.1 119 Usual treatment duration is 12 weeks, but optimal duration not established.1 Referral to an expert (ideally at a liver transplant center) recommended.119
HCV Genotype 4 Infection†
Oral
Decompensated cirrhosis (Child-Pugh class B or C): Some experts recommend 60 mg once daily in conjunction with sofosbuvir (400 mg once daily) and ribavirin for a duration of 12 weeks.119 If a regimen of daclatasvir and sofosbuvir (without ribavirin) used in patients who cannot receive ribavirin, experts recommend a duration of 24 weeks.119 Referral to an expert (ideally at a liver transplant center) recommended.119
Liver Transplant Recipients
Oral
Chronic HCV genotype 1 or genotype 3 infection: 60 mg once daily in conjunction with sofosbuvir and ribavirin.1 Usual treatment duration is 12 weeks.1
HCV-infected Coinfected with HIV
Oral
Generally, use the same daclatasvir dosage recommended for treatment of HCV infection in patients without HIV infection;1 119 consider that daclatasvir dosage may need to be increased or decreased when used concomitantly with certain HIV antiretroviral agents.1 119 (See Specific Drugs under Interactions.)
Multiple-drug regimen and duration of treatment are the same as those for patients without HIV infection.1
Special Populations
Hepatic Impairment
Mild, moderate, or severe hepatic impairment (Child-Pugh class A, B, or C): Dosage adjustments not needed.1
Renal Impairment
Mild, moderate, or severe renal impairment: Dosage adjustments not needed.1
Geriatric Patients
Dosage adjustments not needed.1
Cautions for Daklinza
Contraindications
Concomitant use with certain drugs that are potent inducers of CYP3A (e.g., carbamazepine, phenytoin, rifampin, St. John's wort [Hypericum perforatum]).1 (See Interactions.)

Because daclatasvir must be used in conjunction with other antivirals, consider contraindications for all antivirals included in the multiple-drug regimen.1 (See Precautions Related to Multiple-drug Treatment Regimens under Cautions.)

Daclatasvir used in conjunction with sofosbuvir and ribavirin is contraindicated in women who are or may become pregnant and in male partners of pregnant women.1 (See Precautions Related to Multiple-drug Treatment Regimens under Cautions.)
Warnings/Precautions
Warnings
Risk of HBV Reactivation in Patients Coinfected with HCV and HBV
Postmarketing reports of reactivation of HBV infection when DAAs were used for treatment of HCV infection in patients with HBV coinfection;1 25 fulminant hepatitis, hepatic failure, and death reported in some cases.1 25
HBV reactivation (abrupt increase in HBV replication manifested as rapid increase in serum HBV DNA levels or detection of HBsAg in an individual who was previously HBsAg negative and anti-HBc positive) reported in patients with HCV and HBV coinfection receiving HCV treatment with a regimen that included HCV DAAs without interferon alfa.1 25
HBV reactivation usually occurred within 4–8 weeks after initiation of HCV treatment.25
Patients with HBV reactivation heterogeneous in terms of HCV genotype and baseline HBV disease.25 Some patients were HBsAg positive; others had serologic evidence of resolved HBV infection (i.e., HBsAg negative and anti-HBc positive).1 25
HBV reactivation also reported in patients receiving certain immunosuppressant or chemotherapeutic drugs;1 risk of reactivation associated with HCV DAAs may be increased in such patients.1
Mechanism for HBV reactivation in coinfected patients receiving HCV DAAs unknown.25 Although HCV DAAs not known to cause immunosuppression, HBV reactivation in coinfected patients may result from a complex interplay of host immunologic responses in the setting of infection with 2 hepatitis viruses.25
Prior to initiating treatment with an HCV DAA, including daclatasvir, screen all patients for evidence of current or prior HBV infection by measuring HBsAg, anti-HBs, and anti-HBc.1 25 119 If there is serologic evidence of HBV infection, measure baseline HBV DNA level.25 119
In all patients with evidence of current or prior HBV infection, monitor for clinical and laboratory signs (i.e., HBsAg, HBV DNA levels, serum aminotransferase and bilirubin concentrations) of hepatitis flare or HBV reactivation during and after treatment with HCV DAAs.1 25 119 Initiate appropriate management for HBV infection as clinically indicated.1 119
Advise coinfected patients to immediately contact a clinician if they develop any signs or symptoms of serious liver injury.25 (See Advice to Patients.)
When making decisions regarding HBV monitoring or HBV treatment in coinfected patients, consult a clinician with expertise in managing HBV infection.25 119
Other Warnings/Precautions
Cardiovascular Effects
Postmarketing reports of symptomatic bradycardia, including cases requiring pacemaker intervention, in patients receiving amiodarone concomitantly with HCV treatment regimen containing sofosbuvir in conjunction with another HCV direct-acting antiviral (DAA), including daclatasvir.1 23 Fatal cardiac arrest reported in one patient.1
In most reported cases, bradycardia occurred within hours to days after HCV treatment initiated in patients receiving amiodarone (also has been observed up to 2 weeks after initiation of HCV treatment) and resolved after HCV treatment discontinued.1 Mechanism for this adverse cardiovascular effect unknown.1
Patients who may be at increased risk for symptomatic bradycardia if amiodarone used concomitantly with an HCV treatment regimen containing sofosbuvir with another DAA include those also receiving a β-adrenergic blocking agent, those with underlying cardiac comorbidities, and/or those with advanced liver disease.1
Concomitant use of amiodarone with an HCV treatment regimen containing sofosbuvir with daclatasvir is not recommended.1
If there are no alternative HCV treatment options and regimen of sofosbuvir and daclatasvir must be used in a patient receiving amiodarone, advise patient about the risk of serious bradycardia before initiating HCV treatment.1 Perform cardiac monitoring in an inpatient setting during first 48 hours of concomitant use of these drugs;1 heart rate monitoring should then be performed daily (outpatient or self-monitoring) through at least the first 2 weeks of concomitant use.1 Similar cardiac monitoring recommended in patients who discontinued amiodarone just prior to initiation of a regimen containing sofosbuvir with daclatasvir or if there are no other treatment options and amiodarone must be initiated in a patient already receiving sofosbuvir and daclatasvir.1
Advise patients receiving amiodarone concomitantly with a regimen containing sofosbuvir and daclatasvir to immediately contact a clinician if signs or symptoms of bradycardia (e.g., near-fainting or fainting, dizziness or lightheadedness, malaise, weakness, excessive tiredness, shortness of breath, chest pain, confusion, memory problems) develop.1
Interactions
Concomitant use of daclatasvir and certain drugs may result in clinically important drug interactions.1 These drug interactions may result in loss of therapeutic effect and possible development of resistance to daclatasvir, require dosage adjustments of the concomitant drugs or daclatasvir, and lead to adverse reactions from increased exposures of concomitant drugs or daclatasvir.1
Consider potential drug interactions prior to and during therapy.1 Review drugs used concomitantly with daclatasvir during course of treatment;1 monitor patient for adverse reactions associated with these drugs.1 (See Interactions.)
Precautions Related to Multiple-drug Treatment Regimens
Daclatasvir must be used in conjunction with other antivirals.1 Consider cautions, precautions, contraindications, and drug interactions associated with each drug in the multiple-drug regimen.1 Consider cautionary information applicable to specific populations (e.g., pregnant or nursing women, individuals with hepatic or renal impairment, geriatric patients) for each drug.1
When used in conjunction with sofosbuvir and ribavirin,1 consider that ribavirin may cause fetal toxicity and/or death.349 377 Extreme care must be taken to avoid pregnancy in female patients and female partners of male patients receiving a ribavirin-containing regimen.349 377 Obtain a negative pregnancy test for female patients of childbearing potential immediately prior to initiating ribavirin;349 377 perform pregnancy tests monthly during and for 6 months after ribavirin treatment is completed.349 377 Women of childbearing potential (and their male partners) and male patients (and their female partners) must use at least 2 forms of effective contraception during and for 6 months after ribavirin treatment is completed.349 377
Specific Populations
Pregnancy
Adequate data not available regarding use of daclatasvir in pregnant women.1
Consider benefits and risks when prescribing daclatasvir in pregnant women.1
When used in conjunction with sofosbuvir and ribavirin, consider that ribavirin is contraindicated in pregnant women and male partners of pregnant women.349 377 (See Precautions Related to Multiple-drug Treatment Regimens under Cautions.)
Lactation
Not known whether daclatasvir distributed into human milk;1 distributed into milk in rats.1
Consider benefits of breast-feeding and importance of daclatasvir to the woman;1 also consider potential adverse effects on the breast-fed child from the drugs or from underlying maternal condition.1
When used in conjunction with sofosbuvir and ribavirin,1 consider potential for adverse reactions to ribavirin in nursing infants and discontinue nursing or the ribavirin-containing regimen.349 377 (See Precautions Related to Multiple-drug Treatment Regimens under Cautions.)
Pediatric Use
Safety and efficacy not established in pediatric patients <18 years of age.1
Geriatric Use
No clinically important differences in safety or efficacy of daclatasvir in patients ≥65 years of age compared with younger adults.1
Hepatic Impairment
Dosage adjustments not needed in patients with mild, moderate, or severe hepatic impairment (Child-Pugh class A, B, or C).1
Renal Impairment
Dosage adjustments not needed in patients with any degree of renal impairment.1
Common Adverse Effects
Headache,1 2 fatigue,1 2 nausea,1 2 diarrhea,1 2 abdominal pain,2 arthralgia.2 insomnia,2 somnolence,1 dizziness,1 anemia,1 rash.1
Interactions for Daklinza
Daclatasvir is a substrate of CYP3A.1
Inhibits breast cancer resistance protein (BCRP).1
Inhibits organic anion transporting polypeptide (OATP) 1B1 and 1B3.1
Inhibitor and substrate of P-glycoprotein (P-gp) transport.1
Drugs Affecting or Metabolized by Hepatic Microsomal Enzymes
Moderate or potent CYP3A inducers: Concomitant use with daclatasvir may decrease daclatasvir concentrations and may result in loss of therapeutic effect of the HCV antiviral.1
Potent CYP3A inhibitors: Concomitant use with daclatasvir may increase daclatasvir concentrations.1
Drugs Affecting or Affected by Breast Cancer Resistance Protein
BCRP substrates: Concomitant use with daclatasvir may increase concentrations of the BCRP substrate.1
Drugs Affecting or Affected by Organic Anion Transport Polypeptides
OATP1B1 or OATB1B3 substrates: Concomitant use with daclatasvir may increase concentrations of the OATP1B1 or OATB1B3 substrate.1
Drugs Affecting or Affected by P-glycoprotein Transport
P-gp substrates: Concomitant use with daclatasvir may increase concentrations of the P-gp substrate.1
Specific Drugs
Drug

Interaction

Comments

Antacids

No clinically important pharmacokinetic interactions expected1

Antiarrhythmic agents (amiodarone, digoxin)

Amiodarone: Concomitant use with regimen containing sofosbuvir and daclatasvir may result in serious symptomatic bradycardia (mechanism unknown);1 23 effect on amiodarone and daclatasvir concentrations unknown1

Digoxin: Increased digoxin concentrations1

Amiodarone: Concomitant use with regimen containing sofosbuvir and daclatasvir not recommended;1 if concomitant use required, patient counseling and cardiac monitoring required1 (see Cardiovascular Effects under Cautions)

Digoxin: Monitor serum digoxin concentrations before and during concomitant therapy;1 if daclatasvir initiated in a patient receiving digoxin, reduce digoxin dosage by approximately 15–30% or modify dosing frequency;1 if digoxin initiated in a patient receiving daclatasvir, use lowest appropriate digoxin dosage and adjust if necessary based on concentration1

Anticonvulsants (e.g., carbamazepine, phenytoin)

Carbamazepine, phenytoin: Decreased daclatasvir concentrations possible;1 may result in decreased HCV antiviral effect1

Carbamazepine, phenytoin: Concomitant use contraindicated1

Antifungals, azoles (fluconazole, itraconazole, ketoconazole, posaconazole, voriconazole)

Fluconazole: Increased daclatasvir concentrations expected;1 not considered clinically important1

Itraconazole, ketoconazole, posaconazole, voriconazole: Increased daclatasvir concentrations reported or expected due to potent CYP3A inhibition by the antifungal agent1

Fluconazole: Dosage adjustment not needed1

Itraconazole, ketoconazole, posaconazole, voriconazole: Use daclatasvir dosage of 30 mg once daily1

Antimycobacterials, rifamycins (rifampin, rifapentine)

Rifampin: Substantially decreased daclatasvir concentrations;1 may result in decreased HCV antiviral effect1

Rifapentine: Decreased daclatasvir concentrations expected due to moderate CYP3A induction by rifapentine1

Rifampin: Concomitant use contraindicated1

Rifapentine: Use daclatasvir dosage of 90 mg once daily1

Atazanavir

Ritonavir-boosted atazanavir: Increased daclatasvir concentrations due to potent CYP3A inhibition by ritonavir-boosted atazanavir1 7

Cobicistat-boosted atazanavir: Increased daclatasvir concentrations possible1 200

Ritonavir-boosted or cobicistat-boosted atazanavir: Use daclatasvir dosage of 30 mg once daily1 7 200

Unboosted atazanavir: Dosage adjustments not needed1 200

Benzodiazepines (midazolam)

Midazolam: No clinically important effects on pharmacokinetics of midazolam1

Bosentan

Decreased daclatasvir concentrations expected due to moderate CYP3A induction by bosentan1

Use daclatasvir dosage of 90 mg once daily1

Buprenorphine

Buprenorphine or fixed combination of buprenorphine/naloxone: Increased buprenorphine and norbuprenorphine concentrations1

Dosage adjustments of buprenorphine or buprenorphine/naloxone not needed;1 monitor closely for sedation and adverse cognitive effects1

Calcium-channel blocking agents (diltiazem, verapamil)

Diltiazem, verapamil: Increased daclatasvir concentrations expected;1 not considered clinically important1

Diltiazem, verapamil: Dosage adjustments not needed1

Ciprofloxacin

Increased daclatasvir concentrations expected due to moderate CYP3A inhibition by ciprofloxacin;1 not considered clinically important1

Dosage adjustments not needed1

Corticosteroids (dexamethasone)

Dexamethasone: Decreased daclatasvir concentrations expected due to moderate CYP3A induction by the corticosteroid1

Use daclatasvir dosage of 90 mg once daily1

Dabigatran

Increased dabigatran concentrations expected1

Concomitant use not recommended in certain patients with renal impairment;1 consult recommendations from the manufacturer of dabigatran1

Darunavir

Ritonavir-boosted darunavir: Increased daclatasvir concentrations due to moderate CYP3A inhibition by ritonavir-boosted darunavir;1 not considered clinically important1

Cobicistat-boosted darunavir: Increased daclatasvir concentrations possible1

Ritonavir-boosted or cobicistat-boosted darunavir: Dosage adjustments not needed1 200

Dolutegravir

No clinically important pharmacokinetic interactions1

Dosage adjustments not needed200

Efavirenz

Decreased daclatasvir concentrations due to moderate CYP3A induction by efavirenz1 7

Use daclatasvir dosage of 90 mg once daily1 7 200

Elvitegravir

Fixed combination of elvitegravir, cobicistat, emtricitabine, and tenofovir alafenamide (EVG/c/FTC/TAF): Possible increased daclatasvir concentrations200

Fixed combination of elvitegravir, cobicistat, emtricitabine, and tenofovir disoproxil fumarate (EVG/c/FTC/TDF): Possible increased daclatasvir concentrations1 200

EVG/c/FTC/TAF or EVG/c/FTC/TDF: Use daclatasvir dosage of 30 mg once daily1 200

Estrogens/progestins

No clinically important pharmacokinetic interaction when used with ethinyl estradiol in conjunction with norgestimate1 6

Etravirine

Decreased daclatasvir concentrations expected due to moderate CYP3A induction by etravirine1

Use daclatasvir dosage of 90 mg once daily1 200

Fosamprenavir

Increased daclatasvir concentrations expected due to moderate CYP3A inhibition by fosamprenavir;1 not considered clinically important1

Fosamprenavir or ritonavir-boosted fosamprenavir: Dosage adjustments not needed1 200

Histamine H2-receptor antagonists (famotidine)

Famotidine: No clinically important changes in daclatasvir pharmacokinetics expected1

HMG-CoA reductase inhibitors (statins)

Atorvastatin, fluvastatin, pitavastatin, pravastatin, rosuvastatin, simvastatin: Increased statin concentrations reported or expected1

Atorvastatin, fluvastatin, pitavastatin, pravastatin, rosuvastatin, simvastatin: Monitor for statin-associated adverse effects (e.g., myopathy)1

Immunosuppressants (cyclosporine, tacrolimus)

Cyclosporine, tacrolimus: No clinically important changes in pharmacokinetics of either drug1

Indinavir

Increased daclatasvir concentrations expected due to potent CYP3A inhibition by indinavir1

Use daclatasvir dosage of 30 mg once daily1

Interferons

Interferon alfa: No in vitro evidence of antagonistic anti-HCV effects1

Peginterferon alfa: No clinically important pharmacokinetic interactions expected1

Lopinavir

Fixed combination of lopinavir and ritonavir (lopinavir/ritonavir): Decreased daclatasvir concentrations and AUC;1 not considered clinically important1

Dosage adjustments not needed200

Macrolides (clarithromycin, erythromycin, telithromycin)

Clarithromycin, telithromycin: Increased daclatasvir concentrations expected due to potent CYP3A inhibition by the macrolide1

Erythromycin: Increased daclatasvir concentrations expected due to moderate CYP3A inhibition by erythromycin;1 not considered clinically important1

Clarithromycin, telithromycin: Use daclatasvir dosage of 30 mg once daily1

Erythromycin: Dosage adjustments not needed1

Maraviroc

No clinically important changes in pharmacokinetics of either drug expected200

Use maraviroc dosage of 300 mg twice daily in patients receiving daclatasvir200

Methadone

No clinically important changes in methadone pharmacokinetics expected1

Modafinil

Decreased daclatasvir concentrations expected due to moderate CYP3A induction by modafinil1

Use daclatasvir dosage of 90 mg once daily1

Nafcillin

Decreased daclatasvir concentrations expected due to moderate CYP3A induction by nafcillin1

Use daclatasvir dosage of 90 mg once daily1

Nefazodone

Increased daclatasvir concentrations expected due to potent CYP3A inhibition by nefazodone1

Use daclatasvir dosage of 30 mg once daily1

Nelfinavir

Increased daclatasvir concentrations expected due to potent CYP3A inhibition by nelfinavir1

Use daclatasvir dosage of 30 mg once daily1

Nevirapine

Decreased daclatasvir concentrations expected due to moderate CYP3A induction by etravirine1

Use daclatasvir dosage of 90 mg once daily1 200

Proton-pump inhibitors (omeprazole)

Omeprazole: No clinically important changes in the pharmacokinetics of daclatasvir1

Raltegravir

Data not available200

Experts state dosage adjustments not needed200

Ribavirin

No clinically important pharmacokinetic interactions expected1

Rilpivirine

No clinically important pharmacokinetic interactions expected1

Experts state dosage adjustments not needed200

Saquinavir

Increased daclatasvir concentrations expected due to potent CYP3A inhibition by saquinavir1

Saquinavir or ritonavir-boosted saquinavir: Use daclatasvir dosage of 30 mg once daily1 200

Selective serotonin-reuptake inhibitors (escitalopram)

Escitalopram: No clinically important changes in pharmacokinetics of either drug1

Simeprevir

Increased daclatasvir concentrations and AUC and increased simeprevir concentrations and AUC1 187

No in vitro evidence of antagonistic anti-HCV effects between daclatasvir and HCV NS3/4A protease inhibitors1

Dosage adjustments not needed for either drug187

Sofosbuvir

No clinically important changes in daclatasvir pharmacokinetics1

No in vitro evidence of antagonistic anti-HCV effects between daclatasvir and HCV NS5B polymerase inhibitors1

St. John's wort

Decreased daclatasvir exposures expected; may lead to loss of HCV antiviral effect1

Concomitant use contraindicated1

Tenofovir

Tenofovir disoproxil fumarate: No clinically important changes in the pharmacokinetics of either drug1 7

Tipranavir

Ritonavir-boosted tipranavir: Data not available200
Daklinza Pharmacokinetics
Absorption
Bioavailability
Absolute bioavailability is 67%.1
Food
In healthy adults, administration of 60-mg tablet with high-fat, high-caloric meal decreases peak plasma concentrations and AUC by 28 and 23%, respectively, relative to administration in the fasting state.1
Administration with low-fat, low-caloric meal does not affect daclatasvir exposures.1
Plasma Concentrations
Peak plasma concentrations occur within 2 hours after an oral dose in HCV-infected individuals.1 Exposures increase in dose-proportional manner.1
Steady-state concentrations attained after approximately 4 days of once-daily administration.1
Special Populations
Mild, moderate, or severe hepatic impairment (Child-Pugh class A, B, or C) without HCV infection: AUC of total daclatasvir (free and protein bound) after single 30-mg oral dose decreased by 43, 38, or 36%, respectively, and AUC of unbound daclatasvir decreased by 40, 2, or 5%, respectively, compared with individuals with normal hepatic function.1
Renal impairment without HCV infection: Predicted AUC of total daclatasvir after single 60-mg oral dose in individuals with Clcr of 60, 30, or 15 mL/minute increased by 26, 60, or 80%, respectively, and predicted AUC of unbound daclatasvir increased by 18, 39, or 51%, respectively, compared with individuals with normal renal function.1
End-stage renal disease requiring dialysis: Observed AUC of total or unbound daclatasvir increased by 27 or 20%, respectively, compared with individuals with normal renal function.1
AUC in HCV-infected females estimated to be increased by 30% compared with HCV-infected males;1 not considered clinically important.1
Population pharmacokinetic analysis indicates that age (range 18–79 years) and race do not have clinically important effects on daclatasvir exposures.1
Distribution
Plasma Protein Binding
Approximately 99%.1
Elimination
Metabolism
Metabolized principally by CYP3A4.1
Elimination Route
Following single 25-mg oral dose in healthy individuals, 6.6% eliminated in urine (principally as unchanged drug) and 88% excreted in feces (53% as unchanged daclatasvir).1
Half-life
Terminal elimination half-life approximately 12–15 hours.1
Special Populations
Unlikely to be removed by dialysis.1
Stability
Storage
Oral
Tablets
25°C (may be exposed to 15–30°C).1
Actions and Spectrum
HCV NS5A replication complex inhibitor (NS5A inhibitor).1 11 Direct-acting antiviral (DAA) with activity against HCV.1 11

Binds to N-terminus of domain 1 of NS5A protein, which plays a vital role RNA replication.1 3 4 Binding leads to structural distortions and interferes with NS5A interactions with membranes and cell proteins, thereby inhibiting RNA replication and virion assembly.1 3

In vitro studies using cell-based replicon assays indicate daclatasvir is active against HCV genotypes 1a, 1b, and 3;1 3 5 also has in vitro activity against HCV genotypes 2, 4, 5 and 6.4

Certain amino acid substitutions in NS5A of HCV genotype 1a, 1b, and 3a have been selected in cell culture and are associated with reduced susceptibility to daclatasvir in vitro in replicon studies.1 HCV genotype 1a with M28T, Q30E, Q30H, Q30R, L31V, Y93C, Y93H, or Y93N substitutions and HCV genotype 1b with L31V and Y93H single substitutions, L31M/Y93H and L31V/Y93H combination substitutions or a P32-deletion (P32X) has reduced susceptibility to the drug.1 HCV genotype 3a expressing A30K, L31F, L311, or Y93H substitutions have reduced susceptibility to daclatasvir.1 5 In patients receiving daclatasvir with sofosbuvir (with or without ribavirin) for treatment of HCV genotype 1a infection, treatment-emergent Q30 (Q30H/K/R) most frequently associated with virologic failure or relapse.1 In those with HCV genotype 3 infection, Y93H most common NS5A substitution associated with virologic failure.1

Cross-resistance between daclatasvir and other HCV NS5A inhibitors expected.1 Impact of previous daclatasvir treatment on efficacy of other HCV NS5A inhibitors not evaluated;1 efficacy of daclatasvir in conjunction with sofosbuvir not evaluated in patients who failed previous treatment that included a different NS5A inhibitor.1 Cross-resistance between daclatasvir and other classes of HCV DAAs not expected.1
Advice to Patients
Importance of using daclatasvir in conjunction with sofosbuvir (with or without ribavirin);1 do not use alone.1

Advise patient to take daclatasvir once daily with or without food.1

If a regimen of daclatasvir in conjunction with sofosbuvir (with or without ribavirin) is used in a patient receiving amiodarone, advise the patient about the risk of serious symptomatic bradycardia and the importance of immediately contacting a clinician if signs or symptoms of bradycardia (e.g., near-fainting or fainting, dizziness, lightheadedness, malaise, weakness, excessive tiredness, shortness of breath, chest pain, confusion, memory problems) occur.1

Inform patients that reactivation of HBV infection has occurred in coinfected patients being treated for HCV infection.1 25 Importance of informing clinician of any history of HBV infection or other liver problems (e.g., cirrhosis).1 25 Importance of immediately contacting a clinician if any signs or symptoms of serious liver injury (e.g., fatigue, weakness, loss of appetite, nausea and vomiting, yellowing of the eyes or skin, light-colored bowel movements) occur.25 (See Risk of HBV Reactivation in Patients Coinfected with HCV and HBV under Cautions.)

Inform patients that the effect of HCV treatment on transmission of HCV is unknown;1 appropriate precautions should be taken to prevent transmission of the virus during treatment or in the event of treatment failure.1

Importance of informing clinicians of existing or contemplated concomitant therapy, including prescription and OTC drugs and dietary or herbal supplements, as well as any concomitant illnesses.1

Importance of women informing clinicians if they are or plan to become pregnant or plan to breast-feed.1 If used in multiple-drug regimen that includes ribavirin, advise men and women of importance of using 2 forms of effective contraception during and for 6 months after ribavirin therapy.349 377 (See Precautions Related to Multiple-drug Treatment Regimens under Cautions.)

Importance of informing patients of other important precautionary information.1 (See Cautions.)
Preparations
Excipients in commercially available drug preparations may have clinically important effects in some individuals; consult specific product labeling for details.
Please refer to the ASHP Drug Shortages Resource Center for information on shortages of one or more of these preparations.
Daclatasvir Dihydrochloride

| Routes | Dosage Forms | Strengths | Brand Names | Manufacturer |
| --- | --- | --- | --- | --- |
| Oral | Tablets | 30 mg (of daclatasvir) | Daklinza | Bristol-Myers Squibb |
| | | 60 mg (of daclatasvir) | Daklinza | Bristol-Myers Squibb |
| | | 90 mg (of daclatasvir) | Daklinza | Bristol-Myers Squibb |
AHFS DI Essentials. © Copyright 2018, Selected Revisions October 16, 2017. American Society of Health-System Pharmacists, Inc., 4500 East-West Highway, Suite 900, Bethesda, Maryland 20814.
† Use is not currently included in the labeling approved by the US Food and Drug Administration.
References
1. Bristol-Myers Squibb. Daklinza (daclatasvir ) tablets prescribing information. Princeton, NJ; 2017 Feb.
2. Nelson DR, Cooper JN, Lalezari JP et al. All-oral 12-week treatment with daclatasvir plus sofosbuvir in patients with hepatitis C virus genotype 3 infection: ALLY-3 phase III study. Hepatology. 2015; 61:1127-35. [PubMed 25614962]
3. Degasperi E, Aghemo A, Colombo M. Daclatasvir for the treatment of chronic hepatitis C. Expert Opin Pharmacother. 2015; 16:2679-88. [PubMed 26549010]
4. Wang C, Jia L, O'Boyle DR et al. Comparison of daclatasvir resistance barriers on NS5A from hepatitis C virus genotypes 1 to 6: implications for cross-genotype activity. Antimicrob Agents Chemother. 2014; 58:5155-63. [PubMed 24936600]
5. Wang C, Valera L, Jia L et al. In vitro activity of daclatasvir on hepatitis C virus genotype 3 NS5A. Antimicrob Agents Chemother. 2013; 57:611-3. [PubMed 23089758]
6. Bifano M, Sevinsky H, Hwang C et al. Effect of the coadministration of daclatasvir on the pharmacokinetics of a combined oral contraceptive containing ethinyl estradiol and norgestimate. Antivir Ther. 2014; 19:511-9. [PubMed 24343001]
7. Bifano M, Hwang C, Oosterhuis B et al. Assessment of pharmacokinetic interactions of the HCV NS5A replication complex inhibitor daclatasvir with antiretroviral agents: ritonavir-boosted atazanavir, efavirenz and tenofovir. Antivir Ther. 2013; 18:931-40. [PubMed 23963204]
8. Poordad F, Schiff ER, Vierling JM et al. Daclatasvir With Sofosbuvir and Ribavirin for HCV Infection With Advanced Cirrhosis or Post-Liver Transplant Recurrence. Hepatology. 2016; :. [PubMed 26754432]
9. Wyles DL, Ruane PJ, Sulkowski MS et al. Daclatasvir plus Sofosbuvir for HCV in Patients Coinfected with HIV-1. N Engl J Med. 2015; 373:714-25. [PubMed 26196502]
10. Mangia A, Arleo A, Copetti M et al. The combination of daclatasvir and sofosbuvir for curing genotype 2 patients who cannot tolerate ribavirin. Liver Int. 2016; :. [PubMed 26786792]
11. Belema M, Nguyen VN, Bachand C et al. Hepatitis C virus NS5A replication complex inhibitors: the discovery of daclatasvir. J Med Chem. 2014; 57:2013-32. [PubMed 24521299]
23. US Food and Drug Administration. FDA drug safety communication: FDA warns of serious slowing of the heart rate when antiarrhythmic drug amiodarone is used with hepatitis C treatments containing sofosbuvir (Harvoni) or Sovaldi in combination with another direct acting antiviral. 2015 Mar 24. From FDA website.
25. US Food and Drug Administration. FDA drug safety communication: FDA warns about the risk of hepatitis B reactivating in some patients treated with direct-acting antivirals for hepatitis C. 2016 Oct 4. From FDA website.
119. American Association for the Study of Liver Diseases (AASLD). Recommendations for testing, managing, and treating hepatitis C. From the AASLD website. Accessed 2017 May 8.
187. Janssen. Olysio (simeprevir) capsules prescribing information. Titusville, NJ; 2017 May.
200. Panel on Antiretroviral Guidelines for Adults and Adolescents, US Department of Health and Human Services (HHS). Guidelines for the use of antiretroviral agents in HIV-1-infected adults and adolescents (July 14, 2016). Updates may be available at HHS AIDS Information (AIDSinfo) website.
349. Merck Sharp & Dohme Corporation. Rebetol (ribavirin) capsules and oral solution prescribing information. Whitehouse Station, NJ; 2013 Nov.
377. Genentech. Copegus (ribavirin) tablets prescribing information. South San Francisco, CA; 2013 Feb.
More about Daklinza (daclatasvir)
Consumer resources
Professional resources
Related treatment guides