Generic Name: Daptomycin
Class: Cyclic Lipopeptides
VA Class: AM900
Chemical Name: N-Decanoyl-l-tryptophyl-l-asparaginyl-l-aspartyl-l-threonylglycyl-l-ornithyl-l-aspartyl-d-alanyl-l-aspartylglycyl-d-seryl-threo-3-methyl-l-glutamyl-3-anthraniloyl-l-alanine ε1-lactone
Molecular Formula: C72H101N17O26
CAS Number: 103060-53-3

Introduction
Antibacterial; cyclic lipopeptide antibiotic.1 3 5
Uses for Cubicin
Skin and Skin Structure Infections
Treatment of complicated skin and skin structure infections caused by susceptible Staphylococcus aureus (including methicillin-resistant S. aureus [MRSA; also known as oxacillin-resistant S. aureus or ORSA]), Streptococcus pyogenes (group A β-hemolytic streptococci, GAS), S. agalactiae (group B streptococci, GBS), S. dysgalactiae subsp. equisimilis, and Enterococcus faecalis (vancomycin-susceptible strains only).1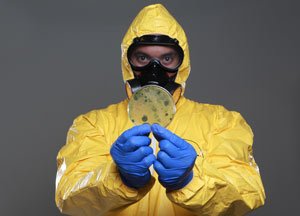 For information on diagnosis and management of skin and skin structure infections, consult current clinical practice guidelines from the Infectious Diseases Society of America (IDSA) available at .43
Bacteremia and Endocarditis
Treatment of bacteremia (blood stream infection) caused by susceptible S. aureus (including MRSA).1 22
Also used for treatment of S. aureus bacteremia in patients with right-sided infective endocarditis.1 Efficacy not established in patients with left-sided infective endocarditis caused by S. aureus;1 limited data suggest a poor outcome in such patients despite daptomycin treatment.1
Not studied in patients with prosthetic valve endocarditis or meningitis.1
For information on diagnosis and management of infective endocarditis and its complications, including anti-infective treatment of staphylococcal bacteremia and endocarditis, consult current AHA guidelines available at .127
Cubicin Dosage and Administration
Administration
Administer by IV injection or infusion.1
Do not add additives or other drugs to daptomycin solutions;1 do not infuse simultaneously through same IV line with daptomycin.1 If same IV line is used for sequential infusion of different drugs, flush the line with a compatible infusion solution (see Compatibility under Stability) before and after infusion of daptomycin.1
Do not use in conjunction with ReadyMed elastomeric infusion pumps;1 stability studies identified an impurity (i.e., 2-mercaptobenzothiazole) leaching from this pump system into the daptomycin solution.1
Use strict aseptic technique when preparing daptomycin solutions since the drug contains no preservatives.1
IV Injection
Reconstitution
Reconstitute single-use vial containing 500 mg of daptomycin with 10 mL of 0.9% sodium chloride injection to provide solution containing 50 mg/mL; direct diluent toward the wall of the vial.1
Gently rotate vial to ensure that entire lyophilized powder is wetted.1 Allow vial to remain undisturbed for 10 minutes, then rotate or swirl for a few minutes (as needed) to obtain a completely reconstituted solution.1 To minimize foaming, avoid agitating or vigorously shaking vial during or after reconstitution.1
For IV injection, administer appropriate volume of reconstituted solution without further dilution.1
Rate of Administration
Administer by IV injection over 2 minutes.1
IV Infusion
Reconstitution and Dilution
Reconstitute single-use vial containing 500 mg of daptomycin with 10 mL of 0.9% sodium chloride injection to provide solution containing 50 mg/mL; direct diluent toward the wall of the vial.1
Gently rotate vial to ensure that entire lyophilized powder is wetted.1 Allow vial to remain undisturbed for 10 minutes, then rotate or swirl for a few minutes (as needed) to obtain a completely reconstituted solution.1 To minimize foaming, avoid agitating or vigorously shaking vial during or after reconstitution.1
Further dilute reconstituted solution in 50 mL of 0.9% sodium chloride injection in IV infusion bag.1 Do not exceed final concentration of 20 mg/mL.6
Rate of Administration
Administer by IV infusion over 30 minutes.1
Dosage
Adults
Skin and Skin Structure Infections
Complicated Infections
IV
4 mg/kg once every 24 hours for 7–14 days.1
Bacteremia and Endocarditis
IV
6 mg/kg once every 24 hours for at least 2–6 weeks for treatment of S. aureus bacteremia and right-sided infective endocarditis.1 Limited safety data regarding use beyond 28 days.1
Prescribing Limits
Adults
IV
Do not administer more frequently than once daily.1 (See Musculoskeletal Effects under Cautions.)
Special Populations
Hepatic Impairment
Dosage adjustment not necessary in adults with mild to moderate hepatic impairment;1 pharmacokinetics not evaluated in adults with severe hepatic impairment.1
Renal Impairment
Reduce dosage in adults with Clcr <30 mL/minute and in those undergoing hemodialysis or CAPD.1
Treatment of complicated skin and skin structure infections in adults with Clcr <30 mL/minute: 4 mg/kg IV once every 48 hours.1
Treatment of bacteremia and right-sided endocarditis in adults with Clcr <30 mL/minute: 6 mg/kg IV once every 48 hours.1
Hemodialysis patients: Give dose on hemodialysis days following the procedure, if possible.1
Geriatric Patients
No dosage adjustments except those related to renal impairment.1 (See Renal Impairment under Dosage and Administration.)
Obese Patients
Dosage adjustment not warranted.1
Cautions for Cubicin
Contraindications
Known hypersensitivity to daptomycin.1
Warnings/Precautions
Sensitivity Reactions
Hypersensitivity, including anaphylaxis and other life-threatening reactions, reported in patients receiving daptomycin.1
Postmarketing reports of angioedema, drug rash with eosinophilia and systemic symptoms (DRESS), pruritus, urticaria, shortness of breath, difficulty swallowing, truncal erythema, and pulmonary eosinophilia (see Eosinophilic Pneumonia under Cautions).1
If hypersensitivity reaction occurs, discontinue daptomycin and initiate appropriate therapy.1
Musculoskeletal Effects
Myopathy, defined as muscle aching or muscle weakness, in conjunction with increased serum CK concentrations up to 10 times ULN reported in patients receiving daptomycin.1 Rhabdomyolysis, with or without renal failure, also reported.1
Monitor for development of muscle pain or weakness, particularly of distal extremities.1 Determine serum CK concentrations weekly during daptomycin treatment;1 monitor more frequently than once weekly in those who develop increases in serum CK concentrations and in those previously or concomitantly treated with an HMG-CoA reductase inhibitor (statin).1 Also monitor serum CK concentrations and renal function more frequently than once weekly in patients with renal impairment.1
Discontinue daptomycin in patients with unexplained signs or symptoms of myopathy in conjunction with increases in CK >1000 U/L (i.e., approximately 5 times ULN) or in patients without reported symptoms who have substantial increases in serum CK concentrations (i.e., >2000 U/L [≥10 times ULN]).1
Elevated serum CK concentrations reported more frequently if daptomycin given more frequently than once daily in clinical trials;1 do not administer more frequently than once daily.1
Consider temporarily discontinuing drugs associated with rhabdomyolysis (e.g., HMG-CoA reductase inhibitors) during daptomycin treatment.1 (See Specific Drugs under Drug Interactions.)
Eosinophilic Pneumonia
Eosinophilic pneumonia reported in some patients receiving daptomycin.1 7 8 9 10 11 16 Patients generally developed fever, dyspnea with hypoxic respiratory insufficiency, and diffuse pulmonary infiltrates 2–4 weeks after the drug was initiated.1 7 8 9 10 11 16 Improvement or resolution of symptoms generally occurred when daptomycin was discontinued;1 7 8 9 10 11 16 most patients received treatment with systemic corticosteroids.1 7 8 9 10 11 16 Reinitiation of daptomycin has resulted in recurrence of eosinophilic pneumonia.1 7 8 11
FDA determined that there appears to be a temporal association between daptomycin and development of eosinophilic pneumonia;7 some were receiving the drug for non-FDA-labeled uses.7 8 9 Consider that eosinophilic pneumonia can progress to respiratory failure and is potentially fatal if not quickly recognized and appropriately managed.7 8 9 11
Closely monitor for signs and symptoms of eosinophilic pneumonia (e.g., new onset or worsening fever, dyspnea, difficulty breathing, new pulmonary infiltrates).1 7 8 9 10 11 16
Immediately discontinue daptomycin if there are any signs or symptoms of eosinophilic pneumonia.1 7 8 9 10 11 16 Initiate prompt medical evaluation;1 7 8 9 10 11 16 treatment with systemic corticosteroids is recommended.1 8 9 10 11 16
Nervous System Effects
Postmarketing reports of peripheral neuropathy in patients receiving daptomycin;1 be alert to possible manifestations of neuropathy.1
Persisting or Relapsing Staphylococcus aureus Bacteremia/Endocarditis
Treatment failure due to persisting or relapsing S. aureus infection has occurred in patients receiving daptomycin;1 22 fatalities reported.22 S. aureus with reduced susceptibility or resistance to daptomycin have been reported and have emerged during treatment with the drug.1 19 20 21 22
In a clinical study in patients with bacteremia, 16% of daptomycin-treated patients and 10% of patients receiving a comparator anti-infective (vancomycin or a penicillinase-resistant penicillin) had persisting or relapsing S. aureus infections.1 22 In vitro studies indicated reduced susceptibility to daptomycin developed during or following treatment.1 22 Most patients with persisting or relapsing infections had deep-seated infections and did not receive necessary surgical intervention.1 22
Perform repeat blood cultures in patients with persisting or relapsing infection or with poor clinical response.1 If cultures are positive for S. aureus, perform in vitro susceptibility testing using standardized MIC procedures.1 Also perform diagnostic evaluation to rule out sequestered foci of infection.1 Surgical intervention (e.g., debridement, removal of prosthetic devices, valve replacement surgery) and/or a change in anti-infective regimen may be required.1
Reduced Efficacy in Patients with Moderate Renal Impairment
In a subgroup analysis of a phase 3 clinical study in patients with S. aureus bacteremia/endocarditis, clinical success rate in daptomycin-treated patients with baseline Clcr 30 to <50 mL/minute was only 14% and was lower than that observed in those with baseline Clcr 50–80 or >80 mL/minute (46 or 60%, respectively).1 Decreased clinical success rates to this extent not observed in patients receiving comparator anti-infectives.1
Although only limited data available from phase 3 clinical studies in patients with complicated skin and skin structure infections, clinical success rate in daptomycin-treated patients with Clcr 30 to <50 mL/minute was 47% compared with clinical success rate of 66% in those with Clcr 50–70 mL/minute.1
Consider these efficacy data when selecting anti-infective treatment for patients with baseline moderate to severe renal impairment.1
Tests Used to Monitor Coagulation
Daptomycin causes concentration-dependent false prolongation of the PT and elevated INR if certain recombinant thromboplastin reagents are used for these tests.1
Minimize interference with PT/INR testing by drawing blood specimens for coagulation tests near time of trough plasma daptomycin concentrations; consider that trough plasma concentrations still may be high enough to interfere with such testing.1
If abnormally elevated PT/INR tests occur in a patient receiving daptomycin, repeat coagulation testing using blood specimens drawn just prior to next daptomycin dose (i.e., at trough concentrations).1 If these results remain substantially elevated over what would otherwise be expected, consider alternative methods of measuring PT/INR.1 Also evaluate patient for other causes of abnormally elevated PT/INR.1
Superinfection/Clostridium difficile-associated Diarrhea and Colitis (CDAD)
Possible emergence and overgrowth of nonsusceptible bacteria or fungi.1 Monitor carefully; institute appropriate therapy if superinfection occurs.1
Treatment with anti-infectives alters normal colon flora and may permit overgrowth of Clostridium difficile.1 12 14 15 C. difficile infection (CDI) and C. difficile-associated diarrhea and colitis (CDAD; also known as antibiotic-associated diarrhea and colitis or pseudomembranous colitis) reported with nearly all anti-infectives, including daptomycin, and may range in severity from mild diarrhea to fatal colitis.1 12 14 15 C. difficile produces toxins A and B which contribute to development of CDAD;1 12 hypertoxin-producing strains of C. difficile are associated with increased morbidity and mortality since they may be refractory to anti-infectives and colectomy may be required.1
Consider CDAD if diarrhea develops during or after therapy and manage accordingly.1 12 14 15 Obtain careful medical history since CDAD may occur as late as ≥2 months after anti-infective therapy is discontinued.1
If CDAD is suspected or confirmed, anti-infectives not directed against C. difficile should be discontinued.1 Manage moderate to severe cases with fluid, electrolyte, and protein supplementation, anti-infective therapy active against C. difficile (e.g., oral metronidazole or vancomycin), and surgical evaluation when clinically indicated.1 12 14 15
Selection and Use of Anti-infectives
To reduce development of drug-resistant bacteria and maintain effectiveness of daptomycin and other antibacterials, use only for treatment of infections proven or strongly suspected to be caused by susceptible bacteria.1
When selecting or modifying anti-infective therapy, use results of culture and in vitro susceptibility testing.1 In the absence of such data, consider local epidemiology and susceptibility patterns when selecting anti-infectives for empiric therapy.1
Do not use for treatment of pneumonia.1
Safety and efficacy not studied in patients with prosthetic valve endocarditis or meningitis.1
Specific Populations
Pregnancy
Category B.
Use during pregnancy only if potential benefits outweigh possible risks to fetus.1
Lactation
Distributed into human milk.1 (See Distribution under Pharmacokinetics.)
Use with caution in nursing women.1
Pediatric Use
Safety and efficacy in pediatric patients not established.1
Avoid use in children <12 months of age because of potential risk of adverse muscular, neuromuscular, peripheral nervous system, and CNS effects;1 such effects observed in neonatal dogs receiving IV daptomycin.1
Geriatric Use
In clinical studies, success rates were lower and incidence of treatment-emergent adverse effects were higher in patients ≥65 years of age compared with younger adults.1
Daptomycin exposures are higher in healthy geriatric adults than in healthy young adults;1 however, daptomycin dosage adjustments not needed in geriatric patients based solely on age.1
Consider age-related decreases in renal function when selecting dosage and adjust dosage if necessary.1 (See Renal Impairment under Dosage and Administration.)
Hepatic Impairment
Pharmacokinetics not altered in patients with moderate hepatic impairment (Child-Pugh class B);1 not studied in patients with severe hepatic impairment.1
Renal Impairment
Decreased clearance and increased AUC and half-life in patients with renal impairment.1
Monitor renal function and serum CK concentrations more frequently than once weekly in patients with renal insufficiency.1
Dosage adjustments recommended in patients with Clcr <30 mL/minute.1 (See Renal Impairment under Dosage and Administration.)
Common Adverse Effects
Complicated skin and skin structure infections: Diarrhea, nervous system effects (headache, dizziness), rash, abnormal liver function test results, CK elevations, urinary tract infections, hypotension, dyspnea.1
Bacteremia and endocarditis: Abdominal pain, insomnia, pharyngolaryngeal pain, infections (sepsis, bacteremia), chest pain, edema, pruritus, increased sweating, CK elevations, hypotension.1
Interactions for Cubicin
Does not inhibit or induce CYP isoenzymes 1A2, 2A6, 2C9, 2C19, 2D6, 2E1, or 3A4; pharmacokinetic interactions with drugs metabolized by these CYP isoenzymes unlikely.1
Specific Drugs and Laboratory Tests
Drug

Interaction

Comments

Aminoglycosides

Tobramycin: Increased daptomycin plasma concentrations and AUC and decreased tobramycin plasma concentrations and AUC1

Gentamicin or tobramycin: In vitro evidence of synergistic antibacterial effects against staphylococci and enterococci;1 17 additive or indifferent antibacterial effects also reported, but antagonism did not occur17

Tobramycin: Clinical importance of pharmacokinetic interaction unclear1

β-Lactam anti-infectives

Aztreonam: No clinically important pharmacokinetic interaction1 6

Penicillins (ampicillin, oxacillin, ampicillin and sulbactam, piperacillin and tazobactam, ticarcillin and clavulanate), cephalosporins (cefepime, ceftriaxone), aztreonam, or imipenem: In vitro evidence of synergistic antibacterial effects against staphylococci and enterococci;1 17 additive or indifferent antibacterial effects also reported, but antagonism generally did not occur17

HMG-CoA reductase inhibitors (statins)

Potential risk of myopathy (muscle pain or weakness) in association with increased serum CK concentrations;1 increased serum CK concentrations reported in some patients previously or concomitantly treated with a statin1

Simvastatin: Concurrent use with daptomycin in healthy adults did not affect simvastatin trough concentrations and there was no evidence of increased adverse effects, including skeletal myopathy1

Experience with concurrent use is limited; consider temporarily discontinuing statin during daptomycin treatment1

Probenecid

Daptomycin concentrations and AUC not substantially altered1

Rifampin

In vitro evidence of synergistic antibacterial effects against staphylococci and enterococci, including some vancomycin-resistant enterococci;1 17 additive or indifferent antibacterial effects also reported, but antagonism did not occur17

Tests, coagulation

Daptomycin causes concentration-dependent false prolongation of PT and elevated INR if certain recombinant thromboplastin reagents are used for these tests1

Minimize interference with PT/INR by drawing blood samples for coagulation tests near the time of daptomycin trough plasma concentrations; consider that trough plasma concentrations may still be high enough to interfere with these tests (see Tests Used to Monitor Coagulation under Cautions)1

Warfarin

Concurrent use did not substantially affect pharmacokinetics of either drug and did not substantially alter INR1

Consider possibility that daptomycin may cause concentration-dependent false prolongation of PT and elevated INR when certain testing methods are used to monitor patients receiving warfarin (see Tests Used to Monitor Coagulation under Cautions)1
Cubicin Pharmacokinetics
Absorption
Bioavailability
Generally exhibits linear and time-independent pharmacokinetics at a dosage of 4–12 mg/kg once every 24 hours administered by IV infusion over 30 minutes.1
Steady-state trough serum concentrations are achieved by the third daily dose.1
Distribution
Extent
Distributed into human milk.1 In a nursing woman receiving daptomycin (6.7 mg/kg IV once daily for 28 days), highest concentration of the drug in breast milk was 45 ng/mL; calculated maximum daily daptomycin dose for a nursing infant (assuming mean milk consumption of 150 mL/kg daily) was 0.1% of maternal dose.1
Plasma Protein Binding
90–93% bound to plasma proteins, principally albumin.1
Elimination
Metabolism
In vitro studies indicate daptomycin is not metabolized by CYP isoenzymes.1 Inactive metabolites have been detected in urine; site and extent of metabolism have not been identified.1
Elimination Route
Eliminated principally by renal excretion; approximately 78 and 6% of a dose recovered in urine and feces, respectively.1
Half-life
Mean elimination half-life at steady state is 7.7–8.3 hours in adults.1
Special Populations
In geriatric adults ≥75 years of age, clearance is reduced approximately 35% and AUC is increased approximately 58% compared with younger adults (18–30 years of age).1
Pharmacokinetics not altered in adults with moderate hepatic impairment (Child-Pugh class B); pharmacokinetics not studied in adults with severe hepatic impairment.1
Clearance is decreased and AUC and half-life increased in adults with renal impairment compared with adults with normal renal function.1 Mean half-life is 10.75 hours in those with mild renal impairment (Clcr 50–80 mL/minute), 14.7 hours in those with moderate renal impairment (Clcr 30 to <50 mL/minute), or 27.83 hours in those with severe renal impairment (Clcr <30 mL/minute).1
Removed by hemodialysis (approximately 15% of a dose removed over 4 hours) and peritoneal dialysis (approximately 11% of a dose removed over 48 hours).1
In obese adults, plasma clearance of daptomycin normalized to total body weight is approximately 15% lower in those who are moderately obese and 23% lower in those who are extremely obese compared with non-obese adults.1 This difference is most likely the result of differences in renal clearance of daptomycin.1
Stability
Storage
Parenteral
Powder for IV Use
2–8°C.1 Avoid excessive heat.1
Following reconstitution, stable in original vial for up to 12 hours at room temperature or up to 48 hours at 2–8°C.1 After further dilution, stable in infusion bag for 12 hours at room temperature or 48 hours when refrigerated.1 Combined storage time (vial and infusion bag) should be ≤12 hours at room temperature or ≤48 hours when refrigerated.1
Compatibility
For information on systemic interactions resulting from concomitant use, see Interactions.
Parenteral
Solution Compatibility1 HID
Not compatible with dextrose-containing solutions.1
Compatible
Ringer's injection, lactated
Sodium chloride 0.9%
Incompatible
Dextrose 5%
Drug CompatibilityHID
Y-Site Compatibility
Compatible
Aztreonam
Caspofungin acetate
Ceftazidime
Ceftriaxone sodium
Dopamine HCl
Doripenem
Fluconazole
Gentamicin sulfate
Heparin sodium
Levofloxacin
Lidocaine HCl
Posaconazole
Actions and Spectrum
Lipopeptide antibiotic.1 3 5

Usually bactericidal in action.1 5 19

Binds to cell membranes in susceptible bacteria and causes rapid membrane depolarization leading to inhibition of protein, DNA, and RNA synthesis and cell death.1 5

Spectrum of activity includes many gram-positive bacteria;1 inactive against gram-negative bacteria.6

Gram-positive aerobes: Active in vitro and in clinical infections against Staphylococcus aureus (including methicillin-resistant S. aureus [MRSA; also known as oxacillin-resistant S. aureus or ORSA]),1 18 19 Streptococcus pyogenes (group A β-hemolytic streptococci, GAS),1 S. agalactiae (group B streptococci, GBS),1 S. dysgalactiae subsp. equisimilis,1 and Enterococcus faecalis (vancomycin-susceptible strains only).1 Also active in vitro against some strains of Corynebacterium jeikeium,1 E. faecalis (vancomycin-resistant strains),1 E. faecium (including vancomycin-resistant strains),1 S. epidermidis (including oxacillin-resistant strains),1 and S. haemolyticus.1

Reduced susceptibility to daptomycin has been produced in vitro by serial passage of S. aureus in the presence of increasing concentrations of the drug.2 In addition, daptomycin-resistant S. aureus have emerged in patients treated with the drug.1 20 21 Mechanism of resistance or transferable elements that might confer resistance to daptomycin not identified to date.1 19 21

Cross-resistance between daptomycin and other anti-infectives not clearly identified to date.1 2 Although further study is needed, there is some evidence that some strains of MRSA that develop resistance to daptomycin also may develop resistance or reduced susceptibility to vancomycin20 21 and that daptomycin-resistant MRSA may emerge during daptomycin therapy in some patients with prior exposure to vancomycin.20
Advice to Patients
Advise patients that antibacterials (including daptomycin) should only be used to treat bacterial infections and not used to treat viral infections (e.g., the common cold).1

Importance of completing full course of therapy, even if feeling better after a few days.1

Advise patients that skipping doses or not completing the full course of therapy may decrease effectiveness and increase the likelihood that bacteria will develop resistance and will not be treatable with daptomycin or other antibacterials in the future.1

Advise patients that allergic reactions, including serious allergic reactions, could occur and that serious reactions require immediate treatment.1 Importance of informing clinician of any previous allergic reactions to daptomycin.1

Importance of patients immediately informing clinicians if they develop new or worsening fever, cough, shortness of breath, or difficulty breathing.1 7

Importance of contacting a clinician if muscle pain, weakness, tingling, or numbness occurs, particularly in forearms or lower legs.1

Advise patients that diarrhea is a common problem caused by anti-infectives and usually ends when the drug is discontinued.1 Importance of contacting a clinician if watery and bloody stools (with or without stomach cramps and fever) occur during or as late as ≥2 months after the last dose.1

Importance of women informing clinicians if they are or plan to become pregnant or plan to breast-feed.1

Importance of informing clinicians of existing or contemplated concomitant therapy, including prescription and OTC drugs.1

Importance of informing patients of other important precautionary information. (See Cautions.)
Preparations
Excipients in commercially available drug preparations may have clinically important effects in some individuals; consult specific product labeling for details.
Please refer to the ASHP Drug Shortages Resource Center for information on shortages of one or more of these preparations.
DAPTOmycin

| Routes | Dosage Forms | Strengths | Brand Names | Manufacturer |
| --- | --- | --- | --- | --- |
| Parenteral | For injection | 500 mg | Cubicin | Cubist |
AHFS DI Essentials. © Copyright 2017, Selected Revisions February 29, 2016. American Society of Health-System Pharmacists, Inc., 4500 East-West Highway, Suite 900, Bethesda, Maryland 20814.
References
1. Cubist Pharmaceuticals. Cubicin (daptomycin for injection) prescribing information. Lexington, MA; 2015 Jul.
2. Silverman JA, Oliver N, Andrew T. Resistance studies with daptomycin. Antimicrob Agents Chemother. 2001; 45:1799-1802. [PubMed 11353628]
3. Tally FP, DeBruin MF. Development of daptomycin for gram-positive infections. J Antimicrob Chemother. 2000; 46:523-6. [PubMed 11020247]
4. Wise R, Gee T, Andrews JM et al. Pharmacokinetics and inflammatory fluid penetration of intravenous daptomycin in volunteers. Antimicrob Agents Chemother. 2002; 46:31-3. [PubMed 11751107]
5. Silverman JA, Pelmutter NG, Shaprio HM. Correlation of daptomycin bactericidal activity and membrane depolarization in Staphylococcus aureus. Antimicrob Agents Chemother. 2003; 47:2538-44. [PubMed 12878516]
6. Cubist Pharmaceuticals, Lexington, MA: Personal communication.
7. US Food and Drug Administration. FDA Drug Safety Communication: Eosinophilic pneumonia associated with the use of Cubicin (daptomycin). 2010 Jul 29. From FDA website.
8. Miller BA, Gray A, Leblanc TW et al. Acute eosinophilic pneumonia secondary to daptomycin: a report of three cases. Clin Infect Dis. 2010; 50:e63-8. [PubMed 20420515]
9. Lal Y, Assimacopoulos AP. Two cases of daptomycin-induced eosinophilic pneumonia and chronic pneumonitis. Clin Infect Dis. 2010; 50:737-40. [PubMed 20121418]
10. Shinde A, Seifi A, DelRe S et al. Daptomycin-induced pulmonary infiltrates with eosinophilia. J Infect. 2009; 58:173-4. [PubMed 19046602]
11. Hayes D, Anstead MI, Kuhn RJ. Eosinophilic pneumonia induced by daptomycin. J Infect. 2007; 54:e211-3. [PubMed 17207858]
12. Cohen SH, Gerding DN, Johnson S et al. Clinical practice guidelines for Clostridium difficile infection in adults: 2010 update by the Society for Healthcare Epidemiology of America (SHEA) and the Infectious Diseases Society of America (IDSA). Infect Control Hosp Epidemiol. 2010; 31:431-55. [PubMed 20307191]
14. Fekety R for the American College of Gastroenterology Practice Parameters Committee. Guidelines for the diagnosis and management of Clostridium difficile-associated diarrhea and colitis. Am J Gastroenterol. 1997; 92:739-50. [PubMed 9149180]
15. American Society of Health-System Pharmacists Commission on Therapeutics. ASHP therapeutic position statement on the preferential use of metronidazole for the treatment of Clostridium difficile-associated disease. Am J Health-Syst Pharm. 1998; 55:1407-11. [PubMed 9659970]
16. Kakish E, Wiesner AM, Winstead PS et al. Acute respiratory failure due to daptomycin induced eosinophilic pneumonia. Respir Med CME. 2008; 1:235–7.
17. Steenbergen JN, Mohr JF, Thorne GM. Effects of daptomycin in combination with other antimicrobial agents: a review of in vitro and animal model studies. J Antimicrob Chemother. 2009; 64:1130-8. [PubMed 19825818]
18. Mendes RE, Moet GJ, Janechek MJ et al. In Vitro activity of telavancin against a contemporary worldwide collection of Staphylococcus aureus isolates. Antimicrob Agents Chemother. 2010; 54:2704-6. [PubMed 20385851]
19. Sader HS, Becker HK, Moet GJ et al. Antimicrobial activity of daptomycin tested against Staphylococcus aureus with vancomycin MIC of 2 microg/mL isolated in the United States and European hospitals (2006-2008). Diagn Microbiol Infect Dis. 2010; 66:329-31. [PubMed 20159377]
20. Hsu LY, Leong M, Balm M et al. Six cases of daptomycin non-susceptible Staphylococcus aureus bacteremia in Singapore. J Med Microbiol. 2010; :. [PubMed 20705729]
21. Lee CH, Wang MC, Huang IW et al. Development of daptomycin nonsusceptibility with heterogeneous vancomycin-intermediate resistance and oxacillin susceptibility in methicillin-resistant staphylococcus aureus during high-dose daptomycin treatment. Antimicrob Agents Chemother. 2010; 54:4038-40. [PubMed 20585116]
22. Fowler VG, Boucher HW, Corey GR et al. Daptomycin versus standard therapy for bacteremia and endocarditis caused by Staphylococcus aureus. N Engl J Med. 2006; 355:653-65. [PubMed 16914701]
43. Stevens DL, Bisno AL, Chambers HF et al. Practice guidelines for the diagnosis and management of skin and soft tissue infections: 2014 update by the infectious diseases society of America. Clin Infect Dis. 2014; 59:147-59. [PubMed 24947530]
127. Baddour LM, Wilson WR, Bayer AS et al. Infective Endocarditis in Adults: Diagnosis, Antimicrobial Therapy, and Management of Complications: A Scientific Statement for Healthcare Professionals From the American Heart Association. Circulation. 2015; 132:1435-86. [PubMed 26373316]
HID. ASHP's interactive handbook on injectable drugs. McEvoy, GK, ed. Bethesda, MD: American Society of Health-System Pharmacists, Inc; Updated [Jan 12, 2015]. From HID website
More about Cubicin (daptomycin)
Consumer resources
Professional resources
Other brands: Cubicin RF
Related treatment guides