Anturane
Generic Name: Sulfinpyrazone
Class: Uricosuric Agents
VA Class: MS400
CAS Number: 57-96-5

Introduction
Uricosuric agent,a b platelet aggregation inhibitor. a
Uses for Anturane
Hyperuricemia Associated with Gout
Treatment of chronic or intermittent gouty arthritis and tophaceous gout.a b
Used in patients with frequent disabling attacks of gout.a b
Used when tophi are visible or serum urate concentrations are >8.5–9 mg/dL in patients with family history of tophi or low uric acid excretion.a
Not recommended for management of asymptomatic hyperuricemia; however, some clinicians initiate therapy when serum urate concentrations are >9 mg/dL (by colorimetric method) because such concentrations often are associated with increased joint changes and renal complications.a b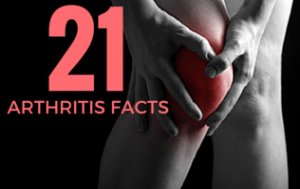 Goal of therapy is to lower serum urate concentrations to about 6 mg/dL. a
Alternative to probenecid, which generally is better tolerated.a May be used with allopurinol for additive effect, especially in the presence of tophaceous deposits.a May be used with probenecid if the uricosuric response to one drug is insufficient at maximum therapeutic dosage.a
Not effective in patients with moderate to severe chronic renal insufficiency.a (See Renal Impairment under Cautions.)
Of no value in the treatment of acute gout attacks.a b (See Actions and also see Acute Gout under Cautions.)
Hyperuricemia Secondary to Other Causes
Has been used effectively and is commonly employed to promote uric acid excretion in hyperuricemia secondary to administration of thiazide and related diuretics†, furosemide†, ethacrynic acid†, pyrazinamide†, or ethambutol†.a
Do not use to treat hyperuricemia secondary to cancer chemotherapy, radiation, or myeloproliferative neoplastic diseases; may increase risk of uric acid nephropathy.a
Platelet Aggregation Inhibition
Has been used to decrease platelet aggregation and increase platelet survival time in cardiovascular disorders†, including angina, MI, TIAs, amaurosis fugax, peripheral arterial atherosclerosis, DVT and recurrent venous thrombosis, and in patients with arteriovenous dialysis shunts and prosthetic mitral valves. a
Not associated with benefit in patients with unstable angina or non-ST-segment elevation MI†; not recommended by ACC/AHA as antiplatelet therapy in such patients.201
Has been used to maintain graft patency in patients undergoing CABG surgery†; however, not consistently effective and not recommended by the American College of Chest Physicians (ACCP) for this use.200
Anturane Dosage and Administration
General
Administration
Oral Administration
Take with meals, milk, or antacids to minimize adverse GI effects.a b
Dosage
Adjust dosage according to the response and tolerance of the patient.a
Use low dosages initially to reduce possibility of acute gout attacks and prevent massive uricosuria.a
Adults
Hyperuricemia Associated with Gout
Oral
Initially, 100–200 mg twice daily during the first week of therapy, then increase as needed to full maintenance dosage of 200–400 mg twice daily.a b Serum urate concentrations usually fall to minimum levels within a few days; once controlled, may attempt to reduce dosage to 200 mg daily in divided doses.a b
Patients previously controlled with other uricosuric therapy may begin sulfinpyrazone at full maintenance dosage.a b
Uricosuric therapy should be continued indefinitely and without interruption; irregular dosage schedules may result in increased serum urate concentrations.a b
Inhibition of Platelet Aggregation†
Oral
600–800 mg daily has been used.a
Special Populations
Hepatic Impairment
No specific dosage recommendations at this time.a
Renal Impairment
No specific dosage recommendations at this time.a (See Renal Impairment under Cautions.)
Geriatric Patients
No specific dosage recommendations at this time.a
Cautions for Anturane
Contraindications
Warnings/Precautions
Sensitivity Reactions
Sulfite Sensitivity
Some formulations contain sulfites, which may cause allergic-type reactions (including anaphylaxis and life-threatening or less severe asthmatic episodes) in certain susceptible individuals.a
General Precautions
Hematologic Effects
Pyrazole compound; closely monitor patients and perform periodic blood counts.a b
Acute Gout
Of no value in treatment of acute gout attacks; will prolong and exacerbate inflammation during the acute phase.a b May increase frequency of acute attacks during the first 6–12 months of therapy despite maintenance of normal or subnormal serum urate concentrations.a b Therefore, administer prophylactic doses of colchicine concurrently during first 3–6 months of therapy.a
Acute attacks usually become less severe and of briefer duration after several months; during acute attacks, continue sulfinpyrazone and give full therapeutic doses of colchicine or other anti-inflammatory agents.a
Urolithiasis
May promote development of uric acid stones; may cause renal colic and hematuria, especially early in therapy.a Advise patient to ingest large amounts of fluids to maintain large volumes of alkaline urine to reduce risk of stone formation.a Allopurinol preferred in patients with urinary uric acid excretion >900 mg/day or with gouty nephropathy, urinary tract stones or obstruction, or azotemia.a
GI Effects
May reactivate or aggravate peptic ulcers.a b May use with caution in patients with history of healed peptic ulcer.a b
Specific Populations
Pregnancy
No reports of congenital malformation.a Use caution in pregnant women, weighing possible risks against potential benefits.a
Pediatric Use
Safety and efficacy not established.b
Renal Impairment
Use caution in patients with mild renal impairment; avoid when Clcr <50 mL/minute.a Assess renal function periodically in patients with impaired renal function.a
Common Adverse Effects
Nausea,a dyspepsia,a GI pain and blood loss,a reactivation or aggravation of peptic ulcer,a b rash,a b dizziness,a vertigo,a tinnitus,a edema.a
Interactions for Anturane
Weak Organic Acids
Competitively inhibits renal tubular secretion of many weak organic acids, possibly potentiating their effects by elevating plasma concentrations.a Substantially increases plasma concentrations of acidic drugs eliminated principally by renal secretion, but increases plasma concentrations only slightly if the drug is eliminated mainly by glomerular filtration.a Drugs for which high urinary concentrations are desired (i.e. nitrofurantoin) may be less effective due to blocked renal secretion.a
Protein-bound Drugs
Because of high protein binding, could interact with other protein-bound drugs; observe for signs of toxicity if such drugs used concurrently.a c
Drugs that Increase Serum Uric Acid
Increase in sulfinpyrazone dosage may be necessary.a Avoid uricosurics in patients receiving cancer chemotherapy due to risk of uric acid nephropathy.a
Specific Drugs and Laboratory Testsa b c
| Drug | Interaction | Comments |
| --- | --- | --- |
| Alcohol | Increased serum urate concentration | Higher sulfinpyrazone dose may be required |
| Allopurinol | Additive uricosuric effects | Used to therapeutic advantage |
| Aminohippuric acid test | Sulfinpyrazone decreases urinary excretion | Evaluate test results accordingly |
| Aminosalicylic acid | Increased plasma aminosalicylic acid concentration | Importance unknown |
| Antineoplastic agents | Increased serum urate concentration, risk of uric acid nephropathy | Avoid concurrent use |
| Cholestyramine | Binds and delays absorption of sulfinpyrazone | Give sulfinpyrazone >1 hour before or 4–6 hours after cholestyramine |
| Colchicine | Risk of acute myeloblastic leukemia and multiple myeloma | Careful hematologic examinations recommended if used concurrently |
| Diazoxide | Increased serum urate concentration | Higher sulfinpyrazone dose may be required |
| Diuretics | Increased serum urate concentration | Higher sulfinpyrazone dose may be required |
| Insulin | Increased plasma insulin concentration | Use with caution |
| Mecamylamine | Increased serum urate concentration | Higher sulfinpyrazone dose may be required |
| Nitrofurantoin | Reduced nitrofurantoin efficacy and possible toxicity | Avoid concurrent use |
| Penicillins | Increased plasma penicillin concentration | Not clinically important or useful |
| Phenolsulfonphthalein test | Sulfinpyrazone decreases urinary excretion | Evaluate test results accordingly |
| Probenecid | Inhibits secretion of sulfinpyrazone and active metabolite | No clinically important interaction; may be used concurrently |
| Pyrazinamide | Increased serum urate concentration | Higher sulfinpyrazone dose may be required |
| Salicylates | Antagonize uricosuric action of sulfinpyrazone | Concurrent use contraindicated; acetaminophen may be used |
| Sulfonamides | Increased plasma sulfonamide concentration | Not clinically important or useful |
| Sulfonylureas | Increased plasma sulfonylurea concentration | Theoretical risk of hypoglycemia; use with caution |
| Thrombolytics | GI bleeding, decreased platelet aggregation | Avoid concurrent use |
| Warfarin | Enhanced hypoprothrombinemic effect | Use with caution and close monitoring; consider different uricosuric agent |
Anturane Pharmacokinetics
Absorption
Bioavailability
Rapidly and completely absorbed from GI tract.a Peak plasma concentrations reached 1–2 hours after single oral dose.a
Duration
Usually 4–6 hours (up to 10 hours).a
Distribution
Plasma Protein Binding
Approximately 98% bound to plasma proteins.a
Elimination
Metabolism
Rapidly metabolized in liver to glucuronide conjugate and three oxidation products: a sulfone, a 4-hydroxy, and a p-hydroxy compound, which possesses uricosuric activity. a
Elimination Route
Small amounts of sulfinpyrazone filtered at glomeruli; most actively secreted at proximal tubule.a Minimal amounts then reabsorbed by kidney tubule.a After 2 days, approximately 45% of a single oral 200-mg dose is excreted in urine as unchanged drug, 25% as sulfinpyrazone glucuronide, and 10% as the other 3 metabolites.a Approximately 5% of dose excreted in feces.a
Half-life
3 hours (range 1–9 hours). a
Stability
Storage
Oral
Capsules and Tablets
15–30°C in tight containers.a b
Actions
Advice to Patients
Preparations
Excipients in commercially available drug preparations may have clinically important effects in some individuals; consult specific product labeling for details.
Please refer to the ASHP Drug Shortages Resource Center for information on shortages of one or more of these preparations.
* available from one or more manufacturer, distributor, and/or repackager by generic (nonproprietary) name
Sulfinpyrazone

| Routes | Dosage Forms | Strengths | Brand Names | Manufacturer |
| --- | --- | --- | --- | --- |
| Oral | Capsules | 200 mg* | Anturane (with sodium bisulfite) | Novartis |
| | Tablets | 100 mg* | Anturane (scored) | Novartis |
References
Only references cited for selected revisions after 1984 are available electronically.
200. Stein PD, Schunemann HJ, Dalen JE et al. Antithrombotic therapy in patients with saphenous vein and internal mammary artery bypass grafts. The Seventh ACCP Conference on Antithrombotic and Thrombolytic Therapy. Chest. 2004; 126:600S–608S.
201. Braunwald E, Antman E, Beasley JW et al. ACC/AHA 2002 guideline update for the management of patients with unstable angina and non-ST-segment elevation myocardial infarction: a report of the American College of Cardiology/American Heart Association Task Force on Practice Guidelines (Committee on the Management of Patients with Unstable Angina). 2002. Available from website.
a. AHFS Drug Information 2008. McEvoy GK, ed. Sulfinpyrazone. Bethesda, MD: American Society of Health-System Pharmacists; 2008:[page 2795-6].
b. Ciba-Geigy. Anturane (sulfinpyrazone) tablets and capsules prescribing information. Summit, NJ; 2006. (). Dated 1996 Apr. Accessed 9/21/07.
c. Jack Ansell J, Hirsh J, Poller L et al. The pharmacology and management of the vitamin K antagonists. The Seventh ACCP Conference on Antithrombotic and Thrombolytic Therapy. Chest. 2004; 204S-33S.
More about Anturane (sulfinpyrazone)
Professional resources
Related treatment guides