Altabax
Generic Name: Retapamulin
Class: Antibacterials
Chemical Name: (3aS,4R,5S,6S,8R,9R,9aR,10R)-6-ethenyldecahydro-5-hydroxy-4,6,9,10-tetramethyl-1-oxo-3a,9-propano-3aH-cyclopentacycloocten-8-yl-[[(3exo)-8-methyl-8-azabicyclo[3.2.1]oct-3-yl]thio] acetic acid ester
Molecular Formula: C30H47NO4S
CAS Number: 224452-66-8

Introduction
Antibacterial; pleuromutilin antibiotic.1 2 3 4 5 6 7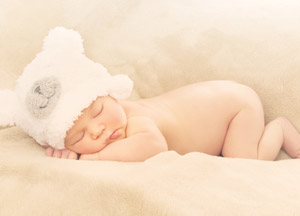 Uses for Altabax
Impetigo
Treatment of impetigo caused by Staphylococcus aureus (oxacillin-susceptible [methicillin-susceptible] isolates only) or Streptococcus pyogenes (group A β-hemolytic streptococci).1
May be used when impetigo covers no more than 100 cm2 in total area in adults or no more than 2% of total body surface area in pediatric patients ≥9 months of age.1
Altabax Dosage and Administration
Administration
Topical Administration
Apply topically to the skin as a 1% ointment.1
Do not apply to the eye or mucous membranes.1
Do not administer orally, intranasally, or intravaginally.1
Apply a thin layer of ointment to affected area.1
Treated area may be covered with a sterile bandage or gauze dressing, if desired.1 An occlusive covering may protect the treated area and prevent accidental transfer of ointment to eyes or other areas and may prevent infants and young children from accidentally touching or licking the lesion site.1
Wash hands after applying the ointment.1
Dosage
Pediatric Patients
Skin Infections
Impetigo
Topical
Children ≥9 months of age: Apply thin layer of 1% ointment to affected area twice daily for 5 days (up to 2% of total body surface area).1
Adults
Skin Infections
Impetigo
Topical
Apply thin layer of 1% ointment to affected area twice daily for 5 days (up to 100 cm2 total body surface area).1
Prescribing Limits
Pediatric Patients
Skin Infections
Impetigo
Topical
Maximum treatment area is 2% of total body surface area.1
Adults
Skin Infections
Impetigo
Topical
Maximum treatment area is 100 cm2.1
Cautions for Altabax
Contraindications
Manufacturer states no known contraindications.1
Warnings/Precautions
Warnings
Administration Precautions
For external use only.1 Use only for topical application to skin; not evaluated for topical use on mucosal surfaces.1 Not intended for oral, intranasal, ophthalmic, or intravaginal use.1
Sensitivity Reactions
Local irritation (i.e., application site irritation/pruritus, application site pain, eczema, erythema, contact dermatitis, pruritus) reported following topical application.1
If sensitization or severe local irritation occurs, discontinue the drug, wipe off ointment, and institute appropriate alternative therapy for the infection.1
General Precautions
Superinfection
Possible emergence and overgrowth of nonsusceptible bacteria.1
If superinfection occurs, discontinue the drug and institute appropriate therapy.1
Selection and Use of Anti-infectives
To reduce development of drug-resistant bacteria and maintain effectiveness of retapamulin and other anti-infectives, use only for treatment of infections proven or strongly suspected to be caused by susceptible bacteria.1
Specific Populations
Pregnancy
Category B.1
Lactation
Not known whether topical retapamulin is distributed into milk.1 Caution advised.1
Pediatric Use
Safety and efficacy not established in children <9 months of age.1
Geriatric Use
Safety and efficacy in geriatric patients ≥65 years of age similar to younger adults.1
Common Adverse Effects
Application site irritation.1 7 9
Interactions for Altabax
Metabolized by CYP3A4.1
Possible effects of concurrent topical application of retapamulin and other topical products to the same skin area not studied to date.1
Drugs Affecting or Metabolized by Hepatic Microsomal Enzymes
Because retapamulin has low systemic exposure following topical application to skin, retapamulin dosage adjustments are unnecessary when administered concomitantly with CYP3A4 inhibitors (e.g., ketoconazole).1
Based on in vitro CYP inhibition studies and low systemic exposure following topical application to skin, retapamulin is unlikely to affect metabolism of other CYP substrates.1
Specific Drugs
| Drug | Interaction | Comments |
| --- | --- | --- |
| Ketoconazole | Increased retapamulin AUC and peak plasma concentrations reported with concomitant oral ketoconazole and topical retapamulin1 | Dosage adjustments not necessary1 |
Altabax Pharmacokinetics
Absorption
Bioavailability
Systemic exposure is low following topical application to intact or abraded skin.1
Plasma Concentrations
Following once-daily topical application of 1% ointment to 800 cm2 of occluded intact skin in adults, median peak plasma concentration was 3.5 ng/mL on day 7 (range 1.2– 7.8 ng/mL);1 plasma concentrations generally were undetectable on day 1 (lower limit of detection was 0.5 ng/mL).1
Following once-daily topical application of 1% ointment to 200 cm2 of occluded abraded skin in adults, median peak plasma concentration was 11.7 ng/mL on day 1 (range 5.6–22.1 ng/mL) and 9 ng/mL on day 7 (range 6.7–12.8 ng/mL).1
Following twice-daily topical application of 1% ointment in adults and pediatric patients 2–17 years of age, 11% had measurable plasma concentrations (median concentration 0.8 ng/mL);1 maximum plasma concentrations in adult or pediatric patients were 10.7 ng/mL or 18.5 ng/mL, respectively.1
Distribution
Extent
Not known whether distributed into milk following topical application.1
Plasma Protein Binding
Approximately 94%.1
Elimination
Metabolism
In vitro studies with human hepatocytes indicate the main routes of metabolism are monooxygenation and dioxygenation;1 in vitro studies with human liver microsomes indicate the main routes of metabolism are monooxygenation and N-demethylation to numerous metabolites.1
Metabolized by CYP3A4.1
Elimination Route
Not investigated due to low systemic exposure after topical application.1
Stability
Storage
Topical
Ointment
25°C (may be exposed to 15–30°C).1
Actions and Spectrum
Semisynthetic pleuromutilin antibiotic.1 2 3 4 5 6

Usually bacteriostatic;1 2 may be bactericidal at high concentrations (MBC is 1000 times higher than the MIC).1

Selectively inhibits bacterial protein synthesis by binding to a distinct site on the 50s subunit of the bacterial ribosome, inhibiting peptidyl transfer, blocking P-site interactions, and preventing normal formation of active 50S ribosomal subunits.1 2 3 4 6 8 9

Active in vitro and in vivo against oxacillin-susceptible (methicillin-susceptible) Staphylococcus aureus and Streptococcus pyogenes (group A β-hemolytic streptococci).1 2 5

Although oxacillin-resistant (methicillin-resistant) S. aureus may be susceptible to retapamulin in vitro,1 2 5 6 this does not correlate with clinical efficacy in patients with oxacillin-resistant S. aureus infections.1 9 Treatment failure may be related to virulence factors.1

Active in vitro against some strains of S. aureus resistant to mupirocin and/or erythromycin.2 6

S. aureus with decreased susceptibility to retapamulin has been produced in vitro.1

Target-specific cross-resistance with other classes of anti-infectives has not been demonstrated.1 4
Advice to Patients
Importance of applying to affected skin as directed and avoiding use in the eyes and nose, on the mouth or lips, or inside the female genital tract; do not swallow.1

Importance of completing full course of treatment, even if symptoms improve.1

Importance of notifying clinician if symptoms do not improve within 3–4 days after starting therapy.1

Importance of discontinuing use and contacting clinician if application site worsens in irritation, redness, itching, burning, swelling, blistering, or oozing.1

Importance of informing clinicians of existing or contemplated therapy, including prescription and OTC drugs.1

Importance of women informing clinicians if they are or plan to become pregnant or plan to breast-feed.1

Importance of informing patients of other important precautionary information.1 (See Cautions.)
Preparations
Excipients in commercially available drug preparations may have clinically important effects in some individuals; consult specific product labeling for details.
Please refer to the ASHP Drug Shortages Resource Center for information on shortages of one or more of these preparations.
Retapamulin

| Routes | Dosage Forms | Strengths | Brand Names | Manufacturer |
| --- | --- | --- | --- | --- |
| Topical | Ointment | 1% | Altabax | GlaxoSmithKline |
AHFS DI Essentials. © Copyright 2018, Selected Revisions November 1, 2007. American Society of Health-System Pharmacists, Inc., 4500 East-West Highway, Suite 900, Bethesda, Maryland 20814.
References
1. GlaxoSmithKline. ALTABAX (retapamulin) ointment prescribing information. Research Triangle Park, NC; 2007 April.
2. Rittenhouse S, Biswas S, Broskey J et al. Selection of retapamulin, a novel pleuromutilin for topical use. Antimicrob Agents Chemother. 2006; 50:3882-5. [PubMed 17065625]
3. Davidovich C, Bashan A, Auerbach-Nevo T et al. Induced-fit tightens pleuromutilins binding to ribosomes and remote interactions enable their selectivity. Proc Natl Acad Sci USA. 2007; 104:4291-6. [PubMed 17360517]
4. Yan K, Madden L, Choudhry AE et al. Biochemical characterization of the interactions of the novel pleuromutilin derivative retapamulin with bacterial ribosomes. Antimicrob Agents Chemother. 2006; 50:3875-81. [PubMed 16940066]
5. Pankuch GA, Gengrong L, Hoellman DB et al. Activity of retapamulin against Streptococcus pyogenes and Staphylococcus aureus evaluated by agar dilution, microdilution, E-test, and disk diffusion methodologies. Antimicrob Agents Chemother. 2006; 50:1727-30. [PubMed 16641442]
6. Jones RN, Fritsche TR, Sader HS et al. Activity of retapamulin (SB-275833), a novel pleuromutilin, against selected resistant gram-positive cocci. Antimicrob Agents Chemother. 2006; 50:2583-86. [PubMed 16801451]
7. Oranje A, van der Wouden J, Erasmus MC et al. Retapamulin ointment for the treatment of impetigo in adults and children: results of a phase III, placebo-controlled, double-blind trial. J Am Acad Dermatol. 2007; 56(Supp2):P16. Abstract.
8. Hunt E. Pleuromutilin antibiotics. Drugs Future. 2000; 25:1163-8.
9. GlaxoSmithKline, Philadelphia, PA: Personal communication.
More about Altabax (retapamulin topical)
Consumer resources
Professional resources
Related treatment guides