The originating document has been archived. We cannot confirm the completeness, accuracy and currency of the content.
Xigris (Intravenous)
Generic Name: drotrecogin alfa (Intravenous route)
droe-tre-KOE-gin AL-fa
Commonly used brand name(s)
In the U.S.
Available Dosage Forms:
Therapeutic Class: Anticoagulant
Pharmacologic Class: Profibrinolytic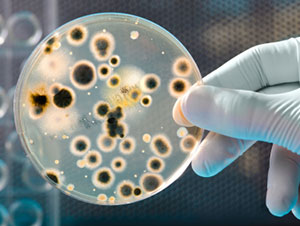 Uses For Xigris
Drotrecogin alfa injection is used to treat severe cases of sepsis, a life threatening infection in the blood. This medicine has been shown to reduce the risk of death in patients with severe sepsis who are at high risk of death. This medicine works by decreasing inflammation and the formation of blood clots in blood vessels.
This medicine was available only with your doctor's prescription.
Drotrecogin alfa (Xigris®) injections were withdrawn from the U.S. market by Eli Lilly and Company on October 25, 2011.
Before Using Xigris
In deciding to use a medicine, the risks of taking the medicine must be weighed against the good it will do. This is a decision you and your doctor will make. For this medicine, the following should be considered:
Allergies
Tell your doctor if you have ever had any unusual or allergic reaction to this medicine or any other medicines. Also tell your health care professional if you have any other types of allergies, such as to foods, dyes, preservatives, or animals. For non-prescription products, read the label or package ingredients carefully.
Pediatric
Appropriate studies have not been performed on the relationship of age to the effects of drotrecogin alfa injection in the pediatric population. Safety and efficacy have not been established.
Geriatric
Appropriate studies performed to date have not demonstrated geriatric-specific problems that would limit the usefulness of drotrecogin alfa injection in the elderly.
Pregnancy
| | Pregnancy Category | Explanation |
| --- | --- | --- |
| All Trimesters | C | Animal studies have shown an adverse effect and there are no adequate studies in pregnant women OR no animal studies have been conducted and there are no adequate studies in pregnant women. |
Breast Feeding
There are no adequate studies in women for determining infant risk when using this medication during breastfeeding. Weigh the potential benefits against the potential risks before taking this medication while breastfeeding.
Interactions with Medicines
Although certain medicines should not be used together at all, in other cases two different medicines may be used together even if an interaction might occur. In these cases, your doctor may want to change the dose, or other precautions may be necessary. When you are receiving this medicine, it is especially important that your healthcare professional know if you are taking any of the medicines listed below. The following interactions have been selected on the basis of their potential significance and are not necessarily all-inclusive.
Using this medicine with any of the following medicines is usually not recommended, but may be required in some cases. If both medicines are prescribed together, your doctor may change the dose or how often you use one or both of the medicines.
Abciximab
Acenocoumarol
Alteplase, Recombinant
Anistreplase
Argatroban
Bivalirudin
Clopidogrel
Dabigatran Etexilate
Dalteparin
Danaparoid
Dipyridamole
Enoxaparin
Eptifibatide
Fondaparinux
Heparin
Lepirudin
Phenindione
Phenprocoumon
Reteplase, Recombinant
Rivaroxaban
Streptokinase
Tenecteplase
Ticlopidine
Tinzaparin
Tirofiban
Urokinase
Warfarin
Interactions with Food/Tobacco/Alcohol
Certain medicines should not be used at or around the time of eating food or eating certain types of food since interactions may occur. Using alcohol or tobacco with certain medicines may also cause interactions to occur. Discuss with your healthcare professional the use of your medicine with food, alcohol, or tobacco.
Other Medical Problems
The presence of other medical problems may affect the use of this medicine. Make sure you tell your doctor if you have any other medical problems, especially:
Aneurysm (swelling in a blood vessel) especially in the head or
Blood disease or a history of unusual bleeding or
Brain problems which may include bleeding, disease, injury, or tumor or
Head injury, severe or
Injury to any part of the body or
Liver disease or
Recent spinal anesthesia or
Stroke or
Thrombocytopenia (low number of platelets)—The risk of bleeding may be increased.
Single organ dysfunction or
Surgery, recent—Use with caution. May cause serious problems.
Proper Use of Xigris
A nurse or other trained health professional will give you this medicine in a hospital. This medicine is given through a needle placed in one of your veins. The medicine is given slowly over 4 days, so the needle will remain in place during that entire time.
Precautions While Using Xigris
Drotrecogin alfa can cause bleeding that usually is not serious. However, serious bleeding may occur in some people. To help prevent serious bleeding, carefully follow any instructions given by your doctor. Move around as little as possible, and do not get out of bed on your own, unless your doctor tells you it is okay.
Xigris Side Effects
Along with its needed effects, a medicine may cause some unwanted effects. Although not all of these side effects may occur, if they do occur they may need medical attention.
Check with your doctor or nurse immediately if any of the following side effects occur:
More common
Other side effects not listed may also occur in some patients. If you notice any other effects, check with your healthcare professional.
Call your doctor for medical advice about side effects. You may report side effects to the FDA at 1-800-FDA-1088.
See also: Side effects (in more detail)
The use of the Truven Health products is at your sole risk. These products are provided "AS IS" and "as available" for use, without warranties of any kind, either express or implied. Truven Health and Drugs.com make no representation or warranty as to the accuracy, reliability, timeliness, usefulness or completeness of any of the information contained in the products. Additionally, TRUVEN HEALTH MAKES NO REPRESENTATION OR WARRANTIES AS TO THE OPINIONS OR OTHER SERVICE OR DATA YOU MAY ACCESS, DOWNLOAD OR USE AS A RESULT OF USE OF THE THOMSON REUTERS HEALTHCARE PRODUCTS. ALL IMPLIED WARRANTIES OF MERCHANTABILITY AND FITNESS FOR A PARTICULAR PURPOSE OR USE ARE HEREBY EXCLUDED. Truven Health does not assume any responsibility or risk for your use of the Truven Health products.
Copyright 2016 Truven Health Analytics, Inc. All Rights Reserved.
More about Xigris (drotrecogin alfa)
Professional resources
Related treatment guides