The originating document has been archived. We cannot confirm the completeness, accuracy and currency of the content.
Trobicin (Intramuscular)
Generic Name: spectinomycin (Intramuscular route)
spek-tin-oh-MYE-sin
Commonly used brand name(s)
In the U.S.
Available Dosage Forms:
Powder for Suspension
Powder for Solution
Therapeutic Class: Antibiotic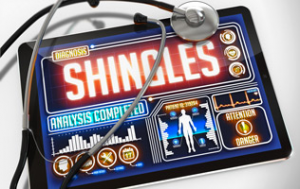 Uses For Trobicin
Spectinomycin injection is used to treat certain gonorrhea infections in the body. This medicine is also used to treat recent sexual partners of patients who have gonorrhea.
Spectinomycin belongs to the class of medicines known as aminoglycoside antibiotics. It works by killing bacteria or preventing their growth. However, this medicine will not work for colds, flu, or other virus infections.
This medicine is to be administered only by or under the immediate supervision of your doctor.
Before Using Trobicin
In deciding to use a medicine, the risks of taking the medicine must be weighed against the good it will do. This is a decision you and your doctor will make. For this medicine, the following should be considered:
Allergies
Tell your doctor if you have ever had any unusual or allergic reaction to this medicine or any other medicines. Also tell your health care professional if you have any other types of allergies, such as to foods, dyes, preservatives, or animals. For non-prescription products, read the label or package ingredients carefully.
Pediatric
Appropriate studies have not been performed on the relationship of age to the effects of spectinomycin injection in the pediatric population. Safety and efficacy have not been established.
Geriatric
No information is available on the relationship of age to the effects of spectinomycin injection in geriatric patients.
Pregnancy
| | Pregnancy Category | Explanation |
| --- | --- | --- |
| All Trimesters | B | Animal studies have revealed no evidence of harm to the fetus, however, there are no adequate studies in pregnant women OR animal studies have shown an adverse effect, but adequate studies in pregnant women have failed to demonstrate a risk to the fetus. |
Breast Feeding
There are no adequate studies in women for determining infant risk when using this medication during breastfeeding. Weigh the potential benefits against the potential risks before taking this medication while breastfeeding.
Interactions with Medicines
Although certain medicines should not be used together at all, in other cases two different medicines may be used together even if an interaction might occur. In these cases, your doctor may want to change the dose, or other precautions may be necessary. Tell your healthcare professional if you are taking any other prescription or nonprescription (over-the-counter [OTC]) medicine.
Interactions with Food/Tobacco/Alcohol
Certain medicines should not be used at or around the time of eating food or eating certain types of food since interactions may occur. Using alcohol or tobacco with certain medicines may also cause interactions to occur. Discuss with your healthcare professional the use of your medicine with food, alcohol, or tobacco.
Other Medical Problems
The presence of other medical problems may affect the use of this medicine. Make sure you tell your doctor if you have any other medical problems, especially:
Syphilis—Spectinomycin injection may mask or delay the symptoms of syphilis.
Proper Use of Trobicin
A nurse or other trained health professional will give you this medicine. This medicine is given as a shot into one of your muscles.
To help clear up your infection completely, keep using this medicine for the full time of treatment, even if you begin to feel better after a few days. Also, this medicine works best when there is a constant amount in the blood. To help keep the amount constant, you must receive this medicine on a regular schedule.
Precautions While Using Trobicin
Your doctor will check your progress closely while you are receiving this medicine. This will allow your doctor to see if the medicine is working properly and to decide if you should continue to receive it. Blood tests may be needed to check for unwanted effects.
You will need to see your doctor after finishing this medicine to make sure your infection is gone. You may also need to see your doctor again in three months to have a repeat blood test done for other infections such as syphilis.
If your symptoms do not improve within a few days, or if they become worse, check with your doctor.
This medicine may cause serious allergic reactions, including anaphylaxis, which can be life-threatening and require immediate medical attention. Call your doctor right away if you have itching; hives; hoarseness; shortness of breath; trouble breathing; trouble swallowing; or any swelling of your hands, face, or mouth after you receive this medicine.
This medicine contains benzyl alcohol which may cause serious reactions (e.g., gasping syndrome) for a newborn or premature infant. Discuss this with your doctor if you are concerned.
This medicine will not keep you from giving gonorrhea to your partner during sex. Make sure you understand and practice safe sex, even if your partner also has gonorrhea.
Trobicin Side Effects
Along with its needed effects, a medicine may cause some unwanted effects. Although not all of these side effects may occur, if they do occur they may need medical attention.
Check with your doctor or nurse immediately if any of the following side effects occur:
Incidence not known
Chills
decrease in urine output
difficulty with swallowing
dizziness
fast heartbeat
fever
hives
itching
puffiness or swelling of the eyelids or around the eyes, face, lips, or tongue
shortness of breath
skin rash
tightness in the chest
unusual tiredness or weakness
wheezing
Some side effects may occur that usually do not need medical attention. These side effects may go away during treatment as your body adjusts to the medicine. Also, your health care professional may be able to tell you about ways to prevent or reduce some of these side effects. Check with your health care professional if any of the following side effects continue or are bothersome or if you have any questions about them:
Incidence not known
Hives or welts
nausea
redness of the skin
sleeplessness
soreness at the injection site
trouble with sleeping
unable to sleep
Other side effects not listed may also occur in some patients. If you notice any other effects, check with your healthcare professional.
Call your doctor for medical advice about side effects. You may report side effects to the FDA at 1-800-FDA-1088.
The information contained in the Thomson Reuters Micromedex products as delivered by Drugs.com is intended as an educational aid only. It is not intended as medical advice for individual conditions or treatment. It is not a substitute for a medical exam, nor does it replace the need for services provided by medical professionals. Talk to your doctor, nurse or pharmacist before taking any prescription or over the counter drugs (including any herbal medicines or supplements) or following any treatment or regimen. Only your doctor, nurse, or pharmacist can provide you with advice on what is safe and effective for you.
The use of the Thomson Reuters Healthcare products is at your sole risk. These products are provided "AS IS" and "as available" for use, without warranties of any kind, either express or implied. Thomson Reuters Healthcare and Drugs.com make no representation or warranty as to the accuracy, reliability, timeliness, usefulness or completeness of any of the information contained in the products. Additionally, THOMSON REUTERS HEALTHCARE MAKES NO REPRESENTATION OR WARRANTIES AS TO THE OPINIONS OR OTHER SERVICE OR DATA YOU MAY ACCESS, DOWNLOAD OR USE AS A RESULT OF USE OF THE THOMSON REUTERS HEALTHCARE PRODUCTS. ALL IMPLIED WARRANTIES OF MERCHANTABILITY AND FITNESS FOR A PARTICULAR PURPOSE OR USE ARE HEREBY EXCLUDED. Thomson Reuters Healthcare does not assume any responsibility or risk for your use of the Thomson Reuters Healthcare products.
Further information
Always consult your healthcare provider to ensure the information displayed on this page applies to your personal circumstances.
More about Trobicin (spectinomycin)
Professional resources