The originating document has been archived. We cannot confirm the completeness, accuracy and currency of the content.
Suprenza (Oral)
Generic Name: phentermine (Oral route)
FEN-ter-meen
Medically reviewed on April 30, 2018.
Commonly used brand name(s)
In the U.S.
Adipex
Adipex-P
Atti-Plex P
Fastin
Ionamin
Phentercot
Phentride
Pro-Fast
Suprenza
Available Dosage Forms:
Capsule, Extended Release
Capsule
Tablet, Disintegrating
Tablet
Therapeutic Class: Appetite Suppressant, Centrally Acting
Chemical Class: Amphetamine Related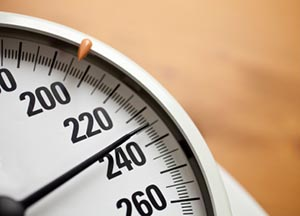 Uses For Suprenza
Phentermine is used as part of a short-term plan, along with a low calorie diet, for weight reduction. It is used in obese patients who have not been able to lose weight with diet and exercise alone. Phentermine belongs to the group of medicines known as appetite suppressants.
This medicine is available only with your doctor's prescription.
Before Using Suprenza
In deciding to use a medicine, the risks of taking the medicine must be weighed against the good it will do. This is a decision you and your doctor will make. For this medicine, the following should be considered:
Allergies
Tell your doctor if you have ever had any unusual or allergic reaction to this medicine or any other medicines. Also tell your health care professional if you have any other types of allergies, such as to foods, dyes, preservatives, or animals. For non-prescription products, read the label or package ingredients carefully.
Pediatric
Use of phentermine is not recommended in children 16 years of age and younger. Safety and efficacy have not been established.
Geriatric
Appropriate studies performed to date have not demonstrated geriatric-specific problems that would limit the usefulness of phentermine in the elderly. However, elderly patients are more likely to have age-related liver, kidney, or heart problems, which may require caution and an adjustment in the dose for patients receiving phentermine.
Pregnancy
| | Pregnancy Category | Explanation |
| --- | --- | --- |
| All Trimesters | X | Studies in animals or pregnant women have demonstrated positive evidence of fetal abnormalities. This drug should not be used in women who are or may become pregnant because the risk clearly outweighs any possible benefit. |
Breast Feeding
There are no adequate studies in women for determining infant risk when using this medication during breastfeeding. Weigh the potential benefits against the potential risks before taking this medication while breastfeeding.
Interactions with Medicines
Although certain medicines should not be used together at all, in other cases two different medicines may be used together even if an interaction might occur. In these cases, your doctor may want to change the dose, or other precautions may be necessary. When you are taking this medicine, it is especially important that your healthcare professional know if you are taking any of the medicines listed below. The following interactions have been selected on the basis of their potential significance and are not necessarily all-inclusive.
Using this medicine with any of the following medicines is not recommended. Your doctor may decide not to treat you with this medication or change some of the other medicines you take.
Brofaromine
Clorgyline
Furazolidone
Iproniazid
Isocarboxazid
Lazabemide
Linezolid
Moclobemide
Nialamide
Pargyline
Phenelzine
Procarbazine
Rasagiline
Selegiline
Sibutramine
Toloxatone
Tranylcypromine
Using this medicine with any of the following medicines is usually not recommended, but may be required in some cases. If both medicines are prescribed together, your doctor may change the dose or how often you use one or both of the medicines.
Interactions with Food/Tobacco/Alcohol
Certain medicines should not be used at or around the time of eating food or eating certain types of food since interactions may occur. Using alcohol or tobacco with certain medicines may also cause interactions to occur. Discuss with your healthcare professional the use of your medicine with food, alcohol, or tobacco.
Other Medical Problems
The presence of other medical problems may affect the use of this medicine. Make sure you tell your doctor if you have any other medical problems, especially:
Agitated state (very nervous or anxious) or
Arrhythmias (abnormal heart rhythms), history of or
Arteriosclerosis (hardening of the arteries), serious or
Congestive heart failure, history of or
Drug abuse or dependence, history of or
Glaucoma or
Heart or blood vessel disease (eg coronary artery disease), history of or
Hypertension (high blood pressure) that is not controlled, history of or
Hyperthyroidism (overactive thyroid) or
Stroke, history of—Should not be used in patients with these conditions.
Allergy to tartrazine—Suprenza™ contains tartrazine. Patients with this condition may have an allergic reaction.
Heart valve disease or
Hypertension (high blood pressure) or
Pulmonary hypertension (elevated pressure in the lungs)—Use with caution. May make these conditions worse.
Kidney disease—Use with caution. The effects may be increased because of slower removal of the medicine from the body.
Proper Use of phentermine
This section provides information on the proper use of a number of products that contain phentermine. It may not be specific to Suprenza. Please read with care.
Take this medicine only as directed by your doctor. Do not take more of it, do not take it more often, and do not take it for a longer time than your doctor ordered. If you take too much of this medicine, it may become habit-forming (causing mental or physical dependence).
This medicine is available in four forms: capsules, disintegrating tablets, extended-release capsules, and tablets. Carefully follow the dosing instructions for the form you are using.
Swallow the extended-release capsule whole. Do not crush, break, or chew it.
Take the disintegrating tablet with or without food. Make sure your hands are dry before touching the tablet. Place the tablet on the top of your tongue right after removing it from the bottle. It should melt quickly. After the tablet has melted, swallow or take a sip of water.
Carefully follow your doctor's instructions for a reduced-calorie diet plan and regular exercise. Talk with your doctor before starting an exercise program.
To avoid trouble with sleeping, take the last dose of the day about 4 to 6 hours before bedtime, unless your doctor tells you otherwise.
Dosing
The dose of this medicine will be different for different patients. Follow your doctor's orders or the directions on the label. The following information includes only the average doses of this medicine. If your dose is different, do not change it unless your doctor tells you to do so.
The amount of medicine that you take depends on the strength of the medicine. Also, the number of doses you take each day, the time allowed between doses, and the length of time you take the medicine depend on the medical problem for which you are using the medicine.
For treatment of obesity:

For oral dosage form (capsules):

Adults and teenagers 17 years of age and older—15 to 30 milligrams (mg) once a day, taken at approximately 2 hours after breakfast.
Children 16 years of age and younger—Use is not recommended.

For oral dosage form (disintegrating tablets):

Adults and teenagers 17 years of age and older—One tablet once a day, taken in the morning.
Children 16 years of age and younger—Use is not recommended.

For oral dosage form (extended-release capsules):

Adults and teenagers 16 years of age and older—One capsule once a day, taken before breakfast or 10 to 14 hours before sleeping.
Children 15 years of age and younger—Use is not recommended.

For oral dosage form (tablets):

Adults and teenagers 17 years of age and older—18.75 to 37.5 milligrams (mg) once a day, taken before breakfast or 1 to 2 hours after breakfast.
Children 16 years of age and younger—Use is not recommended.
Missed Dose
If you miss a dose of this medicine, take it as soon as possible. However, if it is almost time for your next dose, skip the missed dose and go back to your regular dosing schedule. Do not double doses.
Storage
Store the medicine in a closed container at room temperature, away from heat, moisture, and direct light. Keep from freezing.
Keep out of the reach of children.
Do not keep outdated medicine or medicine no longer needed.
Ask your healthcare professional how you should dispose of any medicine you do not use.
Precautions While Using Suprenza
It is very important that your doctor check your progress at regular visits to make sure that this medicine is working properly and does not cause any unwanted effects.
Do not use phentermine if you are also using similar medicines such as benzphetamine, diethylpropion, mazindol, phendimetrazine, Bontril®, or Didrex®. Do not use this medicine if you also take an MAO inhibitor (MAOI) such as isocarboxazid (Marplan®), phenelzine (Nardil®,), selegiline (Eldepryl®), or tranylcypromine (Parnate®), or if you have used an MAOI within the past 14 days. Using these medicines together may cause serious unwanted effects.
Using this medicine while you are pregnant can harm your unborn baby. Use an effective form of birth control to keep from getting pregnant. If you think you have become pregnant while using this medicine, tell your doctor right away.
This medicine may be habit-forming. If you think this medicine is not working properly after you have taken it for a few weeks, do not increase the dose. Instead, check with your doctor.
Stop using this medicine and check with your doctor right away if you notice a decrease in your ability to exercise, or if you faint, have chest pain, swelling of your feet or lower legs, or trouble with breathing. These may be symptoms of a very serious heart or lung problem.
This medicine may cause some people to become dizzy, lightheaded, or less alert than they are normally. Make sure you know how you react to this medicine before you drive, use machines, or do anything else that could be dangerous if you are dizzy or not alert.
This medicine may affect blood sugar levels. Diabetic patients may notice a change in blood or urine sugar tests. Check with your doctor if you have any questions.
Do not take other medicines unless they have been discussed with your doctor. This includes prescription and nonprescription (over-the-counter) medicines, dietary supplements, herbal remedies, or medicines for appetite control, asthma, colds, cough, hay fever, and sinus problems. Do not drink alcohol while you are using this medicine.
Suprenza Side Effects
Along with its needed effects, a medicine may cause some unwanted effects. Although not all of these side effects may occur, if they do occur they may need medical attention.
Check with your doctor immediately if any of the following side effects occur:
Rare
Seeing, hearing, or feeling things that are not there
severe mental changes
Incidence not known
Chest pain
decreased ability to exercise
dizziness
fainting
fast, irregular, pounding, or racing heartbeat or pulse
headache
numbness or tingling in the arms or legs
swelling of the feet or lower legs
trembling or shaking of the legs, arms, hands, or feet
trouble breathing
trouble with thinking, speaking, or walking
weakness
Some side effects may occur that usually do not need medical attention. These side effects may go away during treatment as your body adjusts to the medicine. Also, your health care professional may be able to tell you about ways to prevent or reduce some of these side effects. Check with your health care professional if any of the following side effects continue or are bothersome or if you have any questions about them:
Incidence not known
Decreased interest in sexual intercourse
difficulty having a bowel movement (stool)
dry mouth
false or unusual sense of well-being
hives or welts
inability to have or keep an erection
increased in sexual ability, desire, drive, or performance
increased interest in sexual intercourse
itching
loss in sexual ability, desire, drive, or performance
redness of the skin
skin rash
unpleasant taste
Other side effects not listed may also occur in some patients. If you notice any other effects, check with your healthcare professional.
Call your doctor for medical advice about side effects. You may report side effects to the FDA at 1-800-FDA-1088.
See also: Side effects (in more detail)
Further information
Always consult your healthcare provider to ensure the information displayed on this page applies to your personal circumstances.
Copyright 2016 Truven Health Analytics, Inc. All Rights Reserved.