The originating document has been archived. We cannot confirm the completeness, accuracy and currency of the content.
Prevacid NapraPAC (Oral)
Generic Name: lansoprazole and naproxen (Oral route)
lan-SOE-pra-zole, na-PROX-en
Oral routeKit
CARDIOVASCULAR RISK

NSAIDs may cause an increased risk of serious cardiovascular thrombotic events, myocardial infarction, and stroke, which can be fatal. This risk may increase with duration of use. Patients with cardiovascular disease or risk factors for cardiovascular disease may be at greater risk
Naproxen is contraindicated for the treatment of peri-operative pain in the setting of coronary artery bypass graft (CABG) surgery .
GASTROINTESTINAL RISK

NSAIDs cause an increased risk of serious gastrointestinal adverse events including bleeding, ulceration, and perforation of the stomach or intestines, which can be fatal. These events can occur at any time during use and without warning symptoms. Elderly patients are at greater risk for serious gastrointestinal events .
NSAIDs may cause an increased risk of serious cardiovascular thrombotic events, myocardial infarction, and stroke, which can be fatal. This risk may be increased in patients with cardiovascular disease or risk factors for cardiovascular disease. Naproxen is contraindicated for the treatment of peri-operative pain in the setting of coronary artery bypass graft (CABG) surgery. NSAIDs can also cause an increased risk of serious gastrointestinal adverse events especially in the elderly, including bleeding, ulceration, and perforation of the stomach or intestines, which can be fatal .
Commonly used brand name(s):
In the U.S.
Available Dosage Forms:
Tablet
Capsule, Delayed Release
Uses For Prevacid NapraPAC
Lansoprazole and naproxen combination is used to relieve the symptoms of ankylosing spondylitis, osteoarthritis, and rheumatoid arthritis. It is used for patients who have had stomach ulcers and who need to take a nonsteroidal anti-inflammatory drug (NSAID) for arthritis.
Lansoprazole is a proton pump inhibitor (PPI) that is used to treat certain conditions (e.g., duodenal and gastric ulcers) where there is too much acid in the stomach. Naproxen is a nonsteroidal anti-inflammatory drug (NSAID) that is used to treat pain and the symptoms of arthritis, such as inflammation, swelling, stiffness, and joint pain.
This medicine is available only with your doctor's prescription.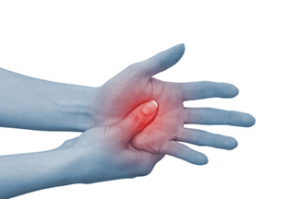 Before Using Prevacid NapraPAC
In deciding to use a medicine, the risks of taking the medicine must be weighed against the good it will do. This is a decision you and your doctor will make. For this medicine, the following should be considered:
Allergies
Tell your doctor if you have ever had any unusual or allergic reaction to this medicine or any other medicines. Also tell your health care professional if you have any other types of allergies, such as to foods, dyes, preservatives, or animals. For non-prescription products, read the label or package ingredients carefully.
Pediatric
Appropriate studies have not been performed on the relationship of age to the effects of lansoprazole and naproxen combination in the pediatric population. Safety and efficacy have not been established.
Geriatric
Appropriate studies performed to date have not demonstrated geriatric-specific problems that would limit the usefulness of lansoprazole and naproxen combination in the elderly. However, elderly patients may be more sensitive to the effects of lansoprazole and naproxen combination than younger adults, and are more likely to have age-related kidney problems, which may require caution and an adjustment in the dose for patients receiving this medicine.
Pregnancy
| | Pregnancy Category | Explanation |
| --- | --- | --- |
| All Trimesters | C | Animal studies have shown an adverse effect and there are no adequate studies in pregnant women OR no animal studies have been conducted and there are no adequate studies in pregnant women. |
Breast Feeding
Lansoprazole
There are no adequate studies in women for determining infant risk when using this medication during breastfeeding. Weigh the potential benefits against the potential risks before taking this medication while breastfeeding.
Naproxen
Studies in women suggest that this medication poses minimal risk to the infant when used during breastfeeding.
Interactions with Medicines
Using this medicine with any of the following medicines is not recommended. Your doctor may decide not to treat you with this medication or change some of the other medicines you take.
Using this medicine with any of the following medicines is usually not recommended, but may be required in some cases. If both medicines are prescribed together, your doctor may change the dose or how often you use one or both of the medicines.
Ardeparin
Atazanavir
Beta Glucan
Certoparin
Clopidogrel
Dalteparin
Danaparoid
Dasatinib
Delavirdine
Enoxaparin
Erlotinib
Ginkgo
Methotrexate
Mycophenolate Mofetil
Nadroparin
Nelfinavir
Parnaparin
Pemetrexed
Reviparin
Tacrolimus
Tinzaparin
Warfarin
Using this medicine with any of the following medicines may cause an increased risk of certain side effects, but using both drugs may be the best treatment for you. If both medicines are prescribed together, your doctor may change the dose or how often you use one or both of the medicines.
Acenocoumarol
Acetohexamide
Alacepril
Aluminum Carbonate, Basic
Aluminum Hydroxide
Aluminum Phosphate
Amiloride
Azosemide
Bemetizide
Benazepril
Bendroflumethiazide
Benzthiazide
Bumetanide
Buthiazide
Calcium Carbonate
Candesartan Cilexetil
Canrenoate
Captopril
Chlorothiazide
Chlorpropamide
Chlorthalidone
Cilazapril
Citalopram
Clopamide
Clopidogrel
Clovoxamine
Cranberry
Cyclopenthiazide
Cyclosporine
Cyclothiazide
Delapril
Desvenlafaxine
Dicumarol
Dihydroxyaluminum Aminoacetate
Dihydroxyaluminum Sodium Carbonate
Duloxetine
Enalaprilat
Enalapril Maleate
Eprosartan
Escitalopram
Ethacrynic Acid
Femoxetine
Flesinoxan
Fluoxetine
Fluvoxamine
Fosinopril
Furosemide
Gliclazide
Glimepiride
Glipizide
Gliquidone
Glyburide
Hydrochlorothiazide
Hydroflumethiazide
Imidapril
Indapamide
Irbesartan
Lisinopril
Losartan
Magaldrate
Magnesium Carbonate
Magnesium Hydroxide
Magnesium Oxide
Magnesium Trisilicate
Methyclothiazide
Metolazone
Milnacipran
Moexipril
Nefazodone
Olmesartan Medoxomil
Paroxetine
Pentopril
Perindopril
Phenprocoumon
Piretanide
Polythiazide
Quinapril
Quinethazone
Ramipril
Sertraline
Spirapril
Spironolactone
Tasosartan
Telmisartan
Temocapril
Tolazamide
Tolbutamide
Torsemide
Trandolapril
Triamterene
Trichlormethiazide
Valsartan
Venlafaxine
Warfarin
Xipamide
Zimeldine
Zofenopril
Interactions with Food/Tobacco/Alcohol
Certain medicines should not be used at or around the time of eating food or eating certain types of food since interactions may occur. Using alcohol or tobacco with certain medicines may also cause interactions to occur. Discuss with your healthcare professional the use of your medicine with food, alcohol, or tobacco.
Other Medical Problems
The presence of other medical problems may affect the use of this medicine. Make sure you tell your doctor if you have any other medical problems, especially:
Anemia or
Bleeding problems or
Congestive heart failure or
Crohn's disease, history of or
Edema (fluid retention or body swelling) or
Heart attack, history of or
Heart disease or
Hypertension (high blood pressure) or
Kidney disease or
Liver disease or
Stomach ulcers or bleeding, history of or
Stroke, history of or
Ulcerative colitis, history of—Use with caution. May make these conditions worse.
Aspirin-sensitive asthma or
Aspirin sensitivity, history of—Should not be used in patients with these conditions.
Heart surgery (e.g., coronary artery bypass graft [CABG])—Should not be used to relieve pain right before or after the surgery.
Proper Use of Prevacid NapraPAC
Use this medicine exactly as ordered by your doctor. Do not take more of it, do not take it more often, and do not take it for a longer time than ordered by your doctor. Taking too much of this medicine may increase the chance of unwanted effects, especially in elderly patients.
This medicine should come with a medication guide. Read and follow these instructions carefully. Ask your doctor if you have any questions.
This medicine is packaged as a kit. The kit contains two different medicines that are used together for 7 days or 28 days. Each daily dose consists of one Prevacid® capsule and two Naprosyn® tablets.
It is best to take this medicine on an empty stomach, but take your medicine with a glass of water.
Swallow the Prevacid® capsule whole. Do not break, crush, or chew it. If you are also taking sucralfate, take the Prevacid® capsule 30 minutes before sucralfate.
Dosing
The dose of this medicine will be different for different patients. Follow your doctor's orders or the directions on the label. The following information includes only the average doses of this medicine. If your dose is different, do not change it unless your doctor tells you to do so.
The amount of medicine that you take depends on the strength of the medicine. Also, the number of doses you take each day, the time allowed between doses, and the length of time you take the medicine depend on the medical problem for which you are using the medicine.
For oral dosage forms (capsules and tablets):

For rheumatoid arthritis, osteoarthritis, and ankylosing spondylitis:

Adults—One Prevacid® capsule and one Naprosyn® tablet in the morning before eating. Take the second Naprosyn® tablet in the evening.
Children—Use and dose must be determined by your doctor.
Missed Dose
If you miss a dose of this medicine, take it as soon as possible. However, if it is almost time for your next dose, skip the missed dose and go back to your regular dosing schedule. Do not double doses.
Storage
Store the medicine in a closed container at room temperature, away from heat, moisture, and direct light. Keep from freezing.
Keep out of the reach of children.
Do not keep outdated medicine or medicine no longer needed.
Ask your healthcare professional how you should dispose of any medicine you do not use.
Precautions While Using Prevacid NapraPAC
It is very important that your doctor check your progress at regular visits. This will allow your doctor to see if the medicine is working properly and to decide if you should continue to take it. Blood and urine tests may be needed to check for unwanted effects.
Naproxen may raise your risk of having a heart attack or stroke. This is more likely in people who already have heart disease. People who use this medicine for a long time might also have a higher risk.
Naproxen may cause bleeding in your stomach or intestines. This problem can happen without warning signs. This is more likely if you have had a stomach ulcer in the past, if you smoke or drink alcohol regularly, if you are over 60 years of age, are in poor health, or are using certain other medicines (such as steroids or a blood thinner).
This medicine may cause a serious type of allergic reaction called anaphylaxis. Anaphylaxis can be life-threatening and requires immediate medical attention. Call your doctor right away if you have a rash; itching; hoarseness; trouble breathing; trouble swallowing; or any swelling of your hands, face, or mouth while you are using this medicine.
Serious skin reactions can occur during treatment with this medicine. Check with your doctor right away if you have any of the following symptoms while taking this medicine: blistering, peeling, loosening of the skin, chills, cough, diarrhea, fever, itching, joint or muscle pain, red skin lesions, sore throat, sores ulcers, white spots in the mouth or on the lips, or unusual tiredness or weakness.
Using this medicine during late pregnancy can harm your unborn baby. If you think you have become pregnant while using the medicine, tell your doctor right away.
Check with your doctor immediately if blurred vision, difficulty in reading, or any other change in vision occurs during or after your treatment. Your doctor may want you to have your eyes checked by an ophthalmologist (eye doctor).
Check with your doctor right away if you have any symptoms of liver problems including dark-colored urine or pale stools, nausea, vomiting, loss of appetite, pain in your upper stomach, or yellowing of your skin or the whites of your eyes.
This medicine may cause some people to become dizzy, drowsy, depressed, or less alert than they are normally. Make sure you know how you react to this medicine before you drive, use machines, or do anything else that could be dangerous if you are dizzy or not alert.
Before having any kind of surgery or medical tests, tell your doctor that you are taking this medicine. It may be necessary for you to stop the medicine for a while, or to change to a different nonsteroidal anti-inflammatory drug before your procedure.
Do not take other medicines unless they have been discussed with your doctor. This includes prescription or nonprescription (over-the-counter [OTC]) medicines and herbal or vitamin supplements.
Prevacid NapraPAC Side Effects
Along with its needed effects, a medicine may cause some unwanted effects. Although not all of these side effects may occur, if they do occur they may need medical attention.
Check with your doctor immediately if any of the following side effects occur:
More common
Abdominal or stomach pain, cramping, or burning
black, tarry stools
bruising
constipation
diarrhea
difficult or labored breathing
heartburn
indigestion
large, flat, blue, or purplish patches in the skin
nausea
pale skin
shortness of breath
skin blisters
swelling
tightness in the chest
troubled breathing with exertion
unusual bleeding or bruising
unusual tiredness or weakness
vomiting of blood or material that looks like coffee grounds
wheezing
Less common
Irregular heartbeat
pinpoint red or purple spots on the skin
sweating
thirst
Rare
Abdominal or stomach fullness
abdominal or stomach pain with gas
ankle, knee, or great toe joint pain
anxiety
arm, back, or jaw pain
back, leg, or stomach pains
bladder pain
bleeding from rectum or bloody stools
bleeding gums
blistering, burning, crusting, dryness, or flaking of the skin
blistering, peeling, or loosening of the skin
bloating or swelling of the face, arms, hands, lower legs, or feet
blood in the urine or stools
bloody nose
bloody or cloudy urine
blue lips and fingernails
blurred vision
body aches or pain
burning while urinating
burning, crawling, itching, numbness, prickling, "pins and needles", or tingling feelings
canker sores
change in consciousness
changes in menstrual periods
chest pain, discomfort, or burning
chest tightness or heaviness
clay-colored stools
cold, clammy skin
cold sweats
confusion
congestion
cool, pale skin
cough increased
cough or hoarseness
cough producing mucus
coughing or spitting up blood
coughing that sometimes produces a pink frothy sputum
cracks in the skin
dark-colored urine
decrease in the amount of urine
decreased frequency or amount of urine
decreased sexual ability in males
decreased urination
decreased urine output
depression
difficult or troubled breathing
difficult, burning, or painful urination
difficult, fast, or noisy breathing, sometimes with wheezing
difficulty with swallowing
dilated neck veins
dizziness
dizziness, faintness, or lightheadedness when getting up from a lying or sitting position suddenly
dry cough
dry mouth
dry skin and hair
dry, puffy skin
dryness or soreness of the throat
extreme fatigue
fainting
fast, irregular, pounding, or racing heartbeat or pulse
fast, weak pulse feeling
feeling of warmth or heat
fever with or without chills
fluid-filled skin blisters
flushed, dry skin
flushing or redness of the skin, especially on the face and neck
frequent strong or increased urge to urinate
frequent urge to defecate or urinate
fruit-like breath odor
general body swelling
general feeling of discomfort or illness
general feeling of tiredness or weakness
greatly decreased frequency of urination or amount of urine
hair loss
headache
high blood pressure
high fever
hives
inability to speak
increase in heart rate
increased blood pressure
increased clear or white vaginal discharge
increased hunger
increased need to urinate
increased sweating
increased thirst
increased urination
irregular, fast or slow, or shallow breathing
itching, scaling, severe redness, soreness, or swelling of the skin
joint or muscle pain
joint stiffness or swelling
kidney pain
large, hive-like swelling on the face, eyelids, lips, tongue, throat, hands, legs, feet, or sex organs
light-colored stools
lightheadedness, dizziness, or fainting
loss of appetite
loss of consciousness
loss of heat from the body
lower back or side pain
muscle cramps and stiffness
neck pain
nervousness
nightmares
noisy breathing
nosebleeds
numbness or tingling in the hands, feet, or lips
pain
pain in the ankles or knees
pain in the groin or genitals
pain or burning in the throat
pain or discomfort in the arms, jaw, back, or neck
pain or tenderness around the eyes and cheekbones
pain with swallowing
painful, red lumps under the skin, mostly on the legs
pains in the stomach, side, or abdomen, possibly radiating to the back
pale or blue lips, fingernails, or skin
passing of gas
passing urine more often
pounding in the ears
rapid weight gain
rapid, shallow breathing
rash
rectal bleeding
recurrent fever
red skin lesions, often with a purple center
red, irritated eyes
red, swollen skin
redness, soreness, or itching skin
runny nose
scaly skin
seizures
sensitivity to the sun
severe and continuing nausea
severe or continuing stomach pain
severe or sudden headache
severe stomach pain, cramping, or burning
shakiness in the legs, arms, hands, or feet
sharp back pain just below ribs
shivering
skin thinness
slurred speech
sneezing
sore throat
sores, ulcers, or white spots on the lips or tongue or inside the mouth
sores, welting, or blisters
stiff neck or back
stomach pain, continuing
stomach pain, fullness, or discomfort
straining while passing stool
sudden decrease in amount of urine
sunken eyes
swelling of the face, fingers, feet, or lower legs
swelling of the front part of the neck
swollen, painful, or tender lymph glands in the neck, armpit, or groin
temporary blindness
tenderness
thirst
tiredness
trouble with sleeping
trouble with swallowing
troubled breathing with exertion
unexplained bleeding or bruising
unexplained weight loss
unpleasant breath odor
unusual weight gain or loss
upper right abdominal pain
voice changes
vomiting
watery or bloody diarrhea
weakness in the arm or leg on one side of the body, sudden and severe
weakness or heaviness of the legs
weight gain or loss
wrinkled skin
yellow eyes and skin
Incidence not known
Change in mental status
clay colored stools
decrease in frequency of urination
decreased appetite
difficulty in passing urine (dribbling)
difficulty with speaking
difficulty with swallowing
greatly decreased frequency of urination or amount of urine
nosebleeds
pains in the stomach, side, or abdomen, possibly radiating to the back
Some side effects may occur that usually do not need medical attention. These side effects may go away during treatment as your body adjusts to the medicine. Also, your health care professional may be able to tell you about ways to prevent or reduce some of these side effects. Check with your health care professional if any of the following side effects continue or are bothersome or if you have any questions about them:
More common
Absent missed or irregular menstrual periods
belching
continuing ringing or buzzing or other unexplained noise in the ears
excess air or gas in the stomach or intestines
hearing loss
pain in the chest below the breastbone
passing gas
sleepiness
stopping of menstrual bleeding
Less common
Acid or sour stomach
change in hearing
disturbed color perception
double vision
feeling of constant movement of self or surroundings
loss of hearing
night blindness
overbright appearance of lights
seeing halos around lights
sensation of spinning
swelling or inflammation of the mouth
tunnel vision
Rare
Abnormal dreams
abnormal menses
abnormal stools
bad breath
blemishes on the skin
bone deformity
breast enlargement, pain, or tenderness
breath odor
burning feeling in the chest or stomach
burning, dry, or itching eyes
change in ability to see colors, especially blue or yellow
change in color vision
change in hearing
changes in vision
cold sweats
coma
continuing ringing or buzzing or other unexplained noise in the ears
cool, pale skin
cramps
crying
deafness
decrease in height
decrease or change in vision
decreased interest in sexual intercourse
decreased vision
depersonalization
difficulty seeing at night
discharge, excessive tearing
discoloration of the fingernails or toenails
discouragement
double vision
drooping upper eyelids
dysphoria
earache
enlarged abdomen
euphoria
excessive muscle tone
eye pain
fear
fecal discoloration
feeling of constant movement of self or surroundings
feeling of unreality
feeling sad or empty
fruit-like breath odor
hair loss or thinning of the hair
headache, severe and throbbing
heavy bleeding
hiccup
hostility
hyperventilation
impaired vision
inability to concentrate
inability to have or keep an erection
inability to move the legs or arms
increase in body movements
increased in sexual ability, desire, drive, or performance
increased interest in sexual intercourse
increased salivation
increased sensitivity of the skin to sunlight
irritability
itching of the vagina or genital area
lack of appetite
lack of feeling or emotion
lack or loss of strength
leg cramps
longer or heavier menstrual periods
loss of interest or pleasure
loss of memory
loss of strength or energy
mood or mental changes
mouth ulceration
muscle aching or cramping
muscle or bone pain
muscle tension or tightness
muscle weakness
neck pain or rigidity
nightmares
pain during sexual intercourse
pain in the back, ribs, arms, or legs
paralysis of one side of the body
paranoia
passing gas
pelvic pain
persistent non-healing sore
pimples
poor insight and judgment
problems with memory or speech
quick to react or overreact emotionally
rapidly changing moods
rash with flat lesions or small raised lesions on the skin
red-green color blindness
reddish patch or irritated area
redness or other discoloration of the skin
redness or swelling in the arms or legs
redness or swelling in the ear
redness, pain, or swelling of the eye, eyelid, or inner lining of the eyelid
redness, swelling, or soreness of the tongue
restlessness
seeing double
seeing, hearing, or feeling things that are not there
seizures
sensation of spinning
sense of detachment from self or body
severe sunburn
shiny bump
skin disorder
sleep disorder
swelling of the breasts or breast soreness in both females and males
swelling or inflammation of the mouth
taste loss
tearing
thick, white vaginal discharge with no odor or with a mild odor
tiredness
transient, mild, pleasant aromatic odor
trouble performing routine tasks, recognizing objects, thinking and planning, or walking
uncaring
unexplained weight loss
urethral pain
white patches with diaper rash
white, yellow, or waxy scar-like area
Other side effects not listed may also occur in some patients. If you notice any other effects, check with your healthcare professional.
Call your doctor for medical advice about side effects. You may report side effects to the FDA at 1-800-FDA-1088.
See also: Side effects (in more detail)
The information contained in the Thomson Healthcare (Micromedex) products as delivered by Drugs.com is intended as an educational aid only. It is not intended as medical advice for individual conditions or treatment. It is not a substitute for a medical exam, nor does it replace the need for services provided by medical professionals. Talk to your doctor, nurse or pharmacist before taking any prescription or over the counter drugs (including any herbal medicines or supplements) or following any treatment or regimen. Only your doctor, nurse, or pharmacist can provide you with advice on what is safe and effective for you.
The use of the Thomson Healthcare products is at your sole risk. These products are provided "AS IS" and "as available" for use, without warranties of any kind, either express or implied. Thomson Healthcare and Drugs.com make no representation or warranty as to the accuracy, reliability, timeliness, usefulness or completeness of any of the information contained in the products. Additionally, THOMSON HEALTHCARE MAKES NO REPRESENTATION OR WARRANTIES AS TO THE OPINIONS OR OTHER SERVICE OR DATA YOU MAY ACCESS, DOWNLOAD OR USE AS A RESULT OF USE OF THE THOMSON HEALTHCARE PRODUCTS. ALL IMPLIED WARRANTIES OF MERCHANTABILITY AND FITNESS FOR A PARTICULAR PURPOSE OR USE ARE HEREBY EXCLUDED. Thomson Healthcare does not assume any responsibility or risk for your use of the Thomson Healthcare products.
Further information
Always consult your healthcare provider to ensure the information displayed on this page applies to your personal circumstances.
More about Prevacid NapraPAC (lansoprazole / naproxen)
Consumer resources
Professional resources
Other Formulations
Related treatment guides