The originating document has been archived. We cannot confirm the completeness, accuracy and currency of the content.
Polibar ACB
Generic Name: barium sulfate (Oral route, Rectal route)
BAR-ee-um SUL-fate
Medically reviewed: November 1, 2016
Commonly used brand name(s)
In the U.S.
Bar-Test
Entero VU
E-Z-Cat Dry
E-Z-Disk
E-Z-Dose with Liquid Polibar Plus
E-Z-HD
Polibar ACB
Readi-Cat 2
Readi-Cat 2 Smoothie
Tagitol V
Varibar
Volumen
In Canada
Acb
Baro-Cat
Barosperse Enema
Colobar-100
Epi-C
Epi-Stat
Esobar
Esopho-Cat Esophageal Cream
E-Z-Cat
E-Z-Hd
E-Z-Jug
E-Z-Paque
Available Dosage Forms:
Kit
Cream
Paste
Tablet
Powder for Suspension
Suspension
Enema
Liquid
Therapeutic Class: Diagnostic Agent, Radiological Contrast Media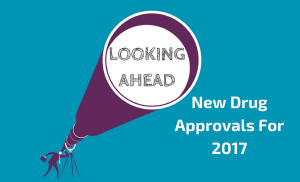 Uses For Polibar ACB
Barium sulfate is used to help diagnose or find problems in the esophagus, stomach, and bowels. It is a radiographic contrast agent. Contrast agents are used to create a clear picture of the different parts of the body.
This medicine is to be given only by or under the direct supervision of a doctor.
Before Using Polibar ACB
In deciding to use a diagnostic test, any risks of the test must be weighed against the good it will do. This is a decision you and your doctor will make. Also, other things may affect test results. For this test, the following should be considered:
Allergies
Tell your doctor if you have ever had any unusual or allergic reaction to this medicine or any other medicines. Also tell your health care professional if you have any other types of allergies, such as to foods, dyes, preservatives, or animals. For non-prescription products, read the label or package ingredients carefully.
Pediatric
Appropriate studies performed to date have not demonstrated pediatric-specific problems that would limit the usefulness of barium sulfate oral suspension in children 12 years of age and older. However, safety and efficacy of this medicine have not been established in children younger than 12 years of age.
Geriatric
Appropriate studies performed to date have not demonstrated geriatric-specific problems that would limit the usefulness of barium sulfate oral suspension in the elderly. However, elderly patients are more likely to have kidney, liver, or heart problems, which may require caution and an adjustment in the dose for patients receiving this medicine.
Interactions with Medicines
Although certain medicines should not be used together at all, in other cases two different medicines may be used together even if an interaction might occur. In these cases, your doctor may want to change the dose, or other precautions may be necessary. Tell your healthcare professional if you are taking any other prescription or nonprescription (over-the-counter [OTC]) medicine.
Interactions with Food/Tobacco/Alcohol
Certain medicines should not be used at or around the time of eating food or eating certain types of food since interactions may occur. Using alcohol or tobacco with certain medicines may also cause interactions to occur. Discuss with your healthcare professional the use of your medicine with food, alcohol, or tobacco.
Other Medical Problems
The presence of other medical problems may affect the use of this diagnostic test. Make sure you tell your doctor if you have any other medical problems, especially:
Allergy to other contrast agents, recent or
Asthma, hay fever, or other allergies, history of—May increase risk for allergic reaction to occur again.
Appendicitis (inflammation of the appendix) or
Cancer or
Inflammatory bowel disease or
Stomach or bowel problems (eg, diverticulitis, fistula, stenosis, ulcer)—May cause barium to leak in the stomach in patients with these conditions.
Cystic fibrosis or
Dehydration or
Electrolyte imbalance or
Stomach or bowel problems (eg, severe stenosis)—May increase risk for more serious side effects.
Radiation treatment to the rectum or prostate, recent or
Stomach or bowel blockage, known or suspected or
Stomach or bowel perforation, known or suspected or
Stomach or bowel problems (eg, bleeding, injury, ischemia, severe ileus, toxic megacolon) or
Stomach or bowel surgery or
Trouble swallowing—Should not be used in patients with these conditions.
Proper Use of barium sulfate
This section provides information on the proper use of a number of products that contain barium sulfate. It may not be specific to Polibar ACB. Please read with care.
A doctor or other trained health professional will give you or your child this medicine in a hospital. This medicine is given by mouth. You will swallow the barium liquid just before a CT scan or x-ray.
Your doctor may tell you not to eat or drink anything the night before your test. Barium will work better if your stomach and bowels are empty.
It is important to drink plenty of liquids during and after the test. Barium sulfate may cause severe constipation.
Barium sulfate is also available as an enema and given through the rectum.
Precautions While Using Polibar ACB
Your doctor will check your or your child's progress closely while you are receiving this medicine. This will allow your doctor to see if the medicine is working properly and to decide if you or your child should continue to receive it.
Serious allergic reactions may occur while you are receiving this medicine. Tell your doctor right away if you have a rash, itching, noisy breathing, trouble breathing, lightheadedness, dizziness, or fainting after receiving this medicine.
Do not take other medicines unless they have been discussed with your doctor. This includes prescription or nonprescription (over-the-counter [OTC]) medicines and herbal or vitamin supplements.
Polibar ACB Side Effects
Along with its needed effects, a medicine may cause some unwanted effects. Although not all of these side effects may occur, if they do occur they may need medical attention.
Check with your doctor or nurse immediately if any of the following side effects occur:
Rare
Bloating
constipation (severe, continuing)
cramping (severe)
nausea or vomiting
stomach pain
tightness in the chest
troubled breathing
Incidence not known
Anxiety
blood in the stools
blood in the urine
blurred vision
bruising
chest pain
confusion
cough
coughing or vomiting blood
dizziness, faintness, or lightheadedness when getting up suddenly from a lying or sitting position
fainting
fast heartbeat
hives or welts, itching, or skin rash
noisy breathing
persistent bleeding or oozing from puncture sites, mouth, or nose
redness of the skin
sudden shortness of breath or troubled breathing
sweating
unusual tiredness or weakness
Some side effects may occur that usually do not need medical attention. These side effects may go away during treatment as your body adjusts to the medicine. Also, your health care professional may be able to tell you about ways to prevent or reduce some of these side effects. Check with your health care professional if any of the following side effects continue or are bothersome or if you have any questions about them:
More common
Constipation or diarrhea
cramping
Other side effects not listed may also occur in some patients. If you notice any other effects, check with your healthcare professional.
Call your doctor for medical advice about side effects. You may report side effects to the FDA at 1-800-FDA-1088.
See also: Side effects (in more detail)
Further information
Always consult your healthcare provider to ensure the information displayed on this page applies to your personal circumstances.
Copyright 2016 Truven Health Analytics, Inc. All Rights Reserved.