The originating document has been archived. We cannot confirm the completeness, accuracy and currency of the content.
Orimune (Oral)
Generic Name: poliovirus vaccine, live (Oral route)
POE-lee-oh VYE-rus VAX-een, lyve
Commonly used brand name(s)
In the U.S.
Available Dosage Forms:
Therapeutic Class: Vaccine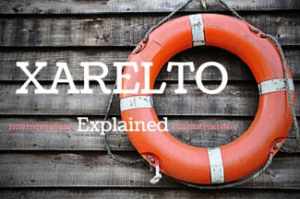 Uses For Orimune
Poliovirus vaccine live oral (OPV) is an active immunizing agent used to prevent poliomyelitis (polio). It works by causing your body to produce its own protection (antibodies) against the virus that causes polio.
Polio is a very serious infection that can cause death. In survivors of poliovirus infection, polio causes paralysis of the muscles, including the muscles that enable you to walk and breathe. A polio infection may leave a person unable to breathe without the help of an iron lung, unable to walk without leg braces, or confined to a wheelchair. There is no cure for polio.
Immunization against polio is recommended for all infants from 6 to 12 weeks of age, all children, all teenagers up to 18 years of age, and certain adults who are at greater risk for exposure to polioviruses than the general population.
This vaccine is to be administered only by or under the supervision of your doctor or other healthcare professional.
Routine production of oral poliovirus vaccine (OPV) has been discontinued in the United States; an emergency stockpile is maintained in the event of a poliovirus outbreak.
Before Using Orimune
In deciding to use a vaccine, the risks of taking the vaccine must be weighed against the good it will do. This is a decision you and your doctor will make. For this vaccine, the following should be considered:
For a while after you are immunized, there is a very small risk that any persons living in your household who have not yet been immunized against polio or who have or had an immune deficiency condition may develop poliomyelitis (polio) from being around you. Talk to your doctor if you have any questions about this.
Allergies
Tell your doctor if you have ever had any unusual or allergic reaction to this medicine or any other medicines. Also tell your health care professional if you have any other types of allergies, such as to foods, dyes, preservatives, or animals. For non-prescription products, read the label or package ingredients carefully.
Pediatric
In the U.S. and Canada, use of OPV is not recommended for infants up to 6 weeks of age; however, the World Health Organization (WHO) recommends OPV vaccination at birth. For infants and children 6 weeks of age and older, OPV is not expected to cause different side effects or problems than it does in adults.
Geriatric
Many medicines have not been studied specifically in older people. Therefore, it may not be known whether they work exactly the same way they do in younger adults. Although there is no specific information comparing use of OPV in the elderly with use in other age groups, this vaccine is not expected to cause different side effects or problems in older persons than it does in younger adults.
Pregnancy
| | Pregnancy Category | Explanation |
| --- | --- | --- |
| All Trimesters | C | Animal studies have shown an adverse effect and there are no adequate studies in pregnant women OR no animal studies have been conducted and there are no adequate studies in pregnant women. |
Breast Feeding
There are no adequate studies in women for determining infant risk when using this medication during breastfeeding. Weigh the potential benefits against the potential risks before taking this medication while breastfeeding.
Interactions with Medicines
Although certain medicines should not be used together at all, in other cases two different medicines may be used together even if an interaction might occur. In these cases, your doctor may want to change the dose, or other precautions may be necessary. When you are receiving this vaccine, it is especially important that your healthcare professional know if you are taking any of the medicines listed below. The following interactions have been selected on the basis of their potential significance and are not necessarily all-inclusive.
Receiving this vaccine with any of the following medicines is usually not recommended, but may be required in some cases. If both medicines are prescribed together, your doctor may change the dose or how often you use one or both of the medicines.
Adalimumab
Azathioprine
Certolizumab Pegol
Cyclosporine
Etanercept
Everolimus
Fingolimod
Golimumab
Infliximab
Mycophenolic Acid
Rilonacept
Sirolimus
Tacrolimus
Temsirolimus
Trabectedin
Ustekinumab
Receiving this vaccine with any of the following medicines may cause an increased risk of certain side effects, but using both drugs may be the best treatment for you. If both medicines are prescribed together, your doctor may change the dose or how often you use one or both of the medicines.
Interactions with Food/Tobacco/Alcohol
Certain medicines should not be used at or around the time of eating food or eating certain types of food since interactions may occur. Using alcohol or tobacco with certain medicines may also cause interactions to occur. Discuss with your healthcare professional the use of your medicine with food, alcohol, or tobacco.
Other Medical Problems
The presence of other medical problems may affect the use of this vaccine. Make sure you tell your doctor if you have any other medical problems, especially:
Diarrhea or
Virus infection or
Vomiting—These conditions may reduce the useful effect of the vaccine.
Fever or
Illness, moderate or severe or
Weakness, severe—The symptoms of these conditions may be confused with possible side effects of the vaccine.
Immune deficiency condition, or family history of—The condition may increase the chance of side effects of the vaccine.
Proper Use of Orimune
Make sure your doctor knows if you are on any special diet, such as a low-sugar diet, because the OPV may be given to you on a sugar cube.
Dosing
The dose of this medicine will be different for different patients. Follow your doctor's orders or the directions on the label. The following information includes only the average doses of this medicine. If your dose is different, do not change it unless your doctor tells you to do so.
The amount of medicine that you take depends on the strength of the medicine. Also, the number of doses you take each day, the time allowed between doses, and the length of time you take the medicine depend on the medical problem for which you are using the medicine.
For prevention of polio:

For oral dosage form:

Adults and teenagers 18 years of age and older—One dose is given at your first visit, then a second dose is given 6 to 8 weeks later. A third dose is given 6 to 12 months after the second dose.
Infants and children up to 18 years of age—One dose is given at your first visit, then a second dose is given 6 to 8 weeks later. A third dose is given 8 to 12 months after the second dose. A booster dose is given at 4 to 6 years of age only if the third dose was given before the child's fourth birthday. The doses are taken by mouth.
Precautions While Using Orimune
Tell your doctor that you have received this vaccine or if you are to receive any other live virus vaccines within 1 month after receiving this vaccine.
Orimune Side Effects
In very rare instances, healthy persons who have taken the poliovirus vaccine live oral (OPV) and healthy persons who are close contacts of adults or children who have taken OPV have been infected by the polio virus and have become paralyzed.
Along with its needed effects, a medicine may cause some unwanted effects. Although not all of these side effects may occur, if they do occur they may need medical attention.
Check with your doctor immediately if any of the following side effects occur:
Symptoms of allergic reaction
Difficulty with breathing or swallowing
hives
itching, especially of the feet or hands
reddening of the skin, especially around ears
swelling of the eyes, face, or inside of the nose
unusual tiredness or weakness (sudden and severe)
Other side effects not listed may also occur in some patients. If you notice any other effects, check with your healthcare professional.
Call your doctor for medical advice about side effects. You may report side effects to the FDA at 1-800-FDA-1088.
Further information
Always consult your healthcare provider to ensure the information displayed on this page applies to your personal circumstances.
Copyright 2016 Truven Health Analytics, Inc. All Rights Reserved.
More about Orimune (poliovirus vaccine, live, trivalent)