Generic Name: mycophenolate sodium (Oral route)
mye-koe-FEN-oh-late SOE-dee-um
Oral route(Tablet, Enteric Coated)
Use during pregnancy is associated with increased risks of pregnancy loss and congenital malformations. Females of reproductive potential must be counseled regarding pregnancy prevention and planning. Increased risk of development of lymphoma and other malignancies, particularly of the skin, due to immunosuppression. Increased susceptibility to bacterial, viral, fungal, and protozoal infections, including opportunistic infections. Only physicians experienced in immunosuppressive therapy and management of organ transplant patients should prescribe mycophenolate sodium. Manage patients in facilities equipped and staffed with adequate laboratory and supportive medical resources. The physician responsible for maintenance therapy should have complete information requisite for the follow-up of the patient .
Commonly used brand name(s)
In the U.S.
Available Dosage Forms:
Therapeutic Class: Immune Suppressant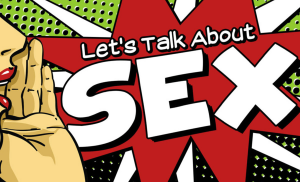 Uses For Myfortic
Mycophenolate belongs to a group of medicines known as immunosuppressive agents. It is used with other medicines to lower the body's natural immunity in patients who receive kidney transplants.
When a patient receives an organ transplant, the body's white blood cells will try to get rid of (reject) the transplanted organ. Mycophenolate prevents the white blood cells from rejecting the transplanted organ.
This medicine is available only with your doctor's prescription.
Before Using Myfortic
In deciding to use a medicine, the risks of taking the medicine must be weighed against the good it will do. This is a decision you and your doctor will make. For this medicine, the following should be considered:
Allergies
Tell your doctor if you have ever had any unusual or allergic reaction to this medicine or any other medicines. Also tell your health care professional if you have any other types of allergies, such as to foods, dyes, preservatives, or animals. For non-prescription products, read the label or package ingredients carefully.
Pediatric
Appropriate studies performed to date have not demonstrated pediatric-specific problems that would limit the usefulness of mycophenolate in children 5 years of age and older who had a kidney transplant at least 6 months before. However, safety and efficacy have not been established in children younger than 5 years of age.
Geriatric
Appropriate studies performed to date have not demonstrated geriatric-specific problems that would limit the usefulness of mycophenolate in the elderly. However, elderly patients are more likely to have age-related liver, kidney, or heart problems, which may require caution and an adjustment in the dose for patients receiving mycophenolate.
Pregnancy
| | Pregnancy Category | Explanation |
| --- | --- | --- |
| All Trimesters | D | Studies in pregnant women have demonstrated a risk to the fetus. However, the benefits of therapy in a life threatening situation or a serious disease, may outweigh the potential risk. |
Breast Feeding
There are no adequate studies in women for determining infant risk when using this medication during breastfeeding. Weigh the potential benefits against the potential risks before taking this medication while breastfeeding.
Interactions with Medicines
Although certain medicines should not be used together at all, in other cases two different medicines may be used together even if an interaction might occur. In these cases, your doctor may want to change the dose, or other precautions may be necessary. When you are taking this medicine, it is especially important that your healthcare professional know if you are taking any of the medicines listed below. The following interactions have been selected on the basis of their potential significance and are not necessarily all-inclusive.
Using this medicine with any of the following medicines is usually not recommended, but may be required in some cases. If both medicines are prescribed together, your doctor may change the dose or how often you use one or both of the medicines.
Activated Charcoal
Adenovirus Vaccine Type 4, Live
Adenovirus Vaccine Type 7, Live
Aluminum Carbonate, Basic
Aluminum Hydroxide
Aluminum Phosphate
Azathioprine
Bacillus of Calmette and Guerin Vaccine, Live
Cholestyramine
Colesevelam
Colestipol
Cyclosporine
Dexlansoprazole
Dihydroxyaluminum Aminoacetate
Dihydroxyaluminum Sodium Carbonate
Influenza Virus Vaccine, Live
Magaldrate
Magnesium Carbonate
Magnesium Hydroxide
Magnesium Oxide
Measles Virus Vaccine, Live
Mercaptopurine
Metronidazole
Mumps Virus Vaccine, Live
Norfloxacin
Omeprazole
Poliovirus Vaccine, Live
Rifampin
Rotavirus Vaccine, Live
Rubella Virus Vaccine, Live
Smallpox Vaccine
Typhoid Vaccine
Varicella Virus Vaccine
Yellow Fever Vaccine
Using this medicine with any of the following medicines may cause an increased risk of certain side effects, but using both drugs may be the best treatment for you. If both medicines are prescribed together, your doctor may change the dose or how often you use one or both of the medicines.
Acyclovir
Desogestrel
Dienogest
Drospirenone
Estradiol Cypionate
Estradiol Valerate
Ethinyl Estradiol
Ethynodiol Diacetate
Etonogestrel
Iron
Levonorgestrel
Medroxyprogesterone Acetate
Mestranol
Norelgestromin
Norethindrone
Norgestimate
Norgestrel
Sevelamer
Valacyclovir
Interactions with Food/Tobacco/Alcohol
Certain medicines should not be used at or around the time of eating food or eating certain types of food since interactions may occur. Using alcohol or tobacco with certain medicines may also cause interactions to occur. Discuss with your healthcare professional the use of your medicine with food, alcohol, or tobacco.
Other Medical Problems
The presence of other medical problems may affect the use of this medicine. Make sure you tell your doctor if you have any other medical problems, especially:
Bone marrow problems (eg, neutropenia) or
Hepatitis B or C infection, history of or
Stomach ulcers or bleeding—Use with caution. May make these conditions worse.
Infection—May decrease your ability to fight an infection.
Kelley-Seegmiller syndrome (rare genetic disease) or
Lesch-Nyhan syndrome (rare genetic disease)—Should not be used in patients with these conditions.
Kidney disease, severe—Use with caution. The effects may be increased because of slower removal of the medicine from the body.
Proper Use of Myfortic
Take this medicine exactly as directed by your doctor. Do not take more of it, do not take it more often, and do not take it for a longer time than your doctor ordered. Taking too much may increase the chance of side effects, while taking too little may lead to rejection of your transplanted organ.
This medicine should come with a Medication Guide. Read and follow these instructions carefully. Ask your doctor if you have any questions.
It is best to take this medicine on an empty stomach, either 1 hour before or 2 hours after meals, unless your doctor tells you otherwise.
Swallow the delayed-release tablet whole. Do not crush, break, or chew it.
Use only the brand of this medicine that your doctor prescribed. Different brands may not work the same way.
If you are also using antacids that contain aluminum or magnesium (such as Maalox® or Mylanta®), do not use them at the same time as mycophenolate. If you have questions, talk with your doctor about the best times to use your medicines.
Dosing
The dose of this medicine will be different for different patients. Follow your doctor's orders or the directions on the label. The following information includes only the average doses of this medicine. If your dose is different, do not change it unless your doctor tells you to do so.
The amount of medicine that you take depends on the strength of the medicine. Also, the number of doses you take each day, the time allowed between doses, and the length of time you take the medicine depend on the medical problem for which you are using the medicine.
For oral dosage form (delayed-release tablets):

For kidney transplants:

Adults—720 milligrams (mg) two times a day.
Teenagers and children 5 years of age and older—Dose is based on body size as determined by the doctor. The dose is 400 milligrams (mg) per square meter [m(2)] two times a day, up to a maximum dose of 720 mg two times a day.
Children younger than 5 years of age—Use and dose must be determined by your doctor.
Missed Dose
If you miss a dose of this medicine, take it as soon as possible. However, if it is almost time for your next dose, skip the missed dose and go back to your regular dosing schedule. Do not double doses.
Storage
Store the medicine in a closed container at room temperature, away from heat, moisture, and direct light. Keep from freezing.
Keep out of the reach of children.
Do not keep outdated medicine or medicine no longer needed.
Ask your healthcare professional how you should dispose of any medicine you do not use.
Precautions While Using Myfortic
It is very important that your doctor check your progress at regular visits. Your doctor will do blood tests to make sure that mycophenolate is working properly and to check for unwanted effects.
Using this medicine while you are pregnant can harm your unborn baby. If you are a woman who can bear children, your doctor may give you a pregnancy test before you start using this medicine and 8 to 10 days after using this medicine to make sure you are not pregnant. Your birth control pills may not work as well while you are using this medicine. You must use two forms of birth control together for the entire time that you are being treated, and for 6 weeks after you receive your last dose of this medicine. Use birth control pills together with another form of birth control, such as a condom, diaphragm, or contraceptive foam or jelly. If you think you have become pregnant while using the medicine, tell your doctor right away.
Using this medicine may increase your risk of getting skin cancer or cancer of the lymph system (lymphoma). Talk to your doctor if you have concerns about this risk.
Use sunscreen or sunblock lotions with a sun protection factor (SPF) of at least 15 on a regular basis when you are outdoors. Wear protective clothing and hats and stay out of direct sunlight, especially between the hours of 10 a.m. and 3 p.m. Avoid sunlamps and tanning beds.
Mycophenolate can temporarily lower the number of white blood cells in your blood, which increases the chance of getting an infection. If you can, avoid people with infections. Check with your doctor immediately if you think you are getting an infection or if you have a fever or chills, cough or hoarseness, lower back or side pain, or painful or difficult urination.
This medicine may increase your risk of developing a serious and rare brain infection called progressive multifocal leukoencephalopathy (PML). Check with your doctor right away if you are having more than one of these symptoms: vision changes, loss of coordination, clumsiness, memory loss, difficulty speaking or understanding what others say, and weakness in the legs.
This medicine may increase your risk of developing rare and serious virus infections, such as shingles, herpes, cytomegalovirus (CMV) infection, BK virus-associated nephropathy (BKVAN), or polyoma virus-associated nephropathy (PVAN). CMV can cause serious tissue and blood infections. The BK virus may affect how your kidneys work and cause a transplanted kidney to fail. Check with your doctor right away if you are having more than one of these symptoms: bloody urine, a decreased frequency or amount of urine, fever, increased thirst, loss of appetite, lower back or side pain, nausea, painful cold sores or blisters, sore throat, swelling of the face, fingers, or lower legs, trouble breathing, unusual tiredness or weakness, vomiting, or weight gain.
This medicine may cause reactivation of hepatitis B or C infection. Check with your doctor right away if you have the following symptoms while using this medicine: dark-colored urine or pale stools, nausea, vomiting, loss of appetite, pain in your upper stomach, yellow skin or eyes.
Mycophenolate may cause pure red cell aplasia (PRCA). This is a very rare condition where the body no longer makes red blood cells and the patient has severe anemia. Check with your doctor right away if you have a fever and sore throat, pale skin, unusual bleeding or bruising, or unusual tiredness or weakness.
While you are using this medicine, and after you stop, do not have any immunizations (vaccinations) without your doctor's approval. Mycophenolate will lower your body's resistance and there is a chance you might get the infection the immunization is meant to prevent.
Do not stop taking this medicine without checking first with your doctor. Doing so may cause rejection of your transplanted organ. Your doctor will decide how long you should take this medicine.
Do not take other medicines unless they have been discussed with your doctor. This includes prescription or nonprescription (over-the-counter [OTC]) medicines and herbal or vitamin supplements.
Myfortic Side Effects
Along with its needed effects, a medicine may cause some unwanted effects. Although not all of these side effects may occur, if they do occur they may need medical attention.
Check with your doctor immediately if any of the following side effects occur:
More common
Abdominal or stomach pain or cramps
black, tarry stools
bladder pain
bleeding gums
bloating or swelling of the face, arms, hands, lower legs, or feet
blood in the urine or stools
blurred vision
body aches or pain
bone pain
burning or stinging of the skin
chest pain
cloudy urine
confusion
constipation
convulsions
cough
decrease in the amount of urine
decreased frequency or amount of urine
depression
difficult, burning, or painful urination
dizziness or lightheadedness
drowsiness
dry mouth
ear congestion
fainting
fast, pounding, or irregular heartbeat or pulse
fever or chills
flushed, dry skin
frequent urge to urinate
fruit-like breath odor
headache
incoherent speech
increase in heart rate
increased blood pressure
increased hunger
increased thirst
increased urination
joint pain, stiffness, or swelling
loss of appetite
loss of consciousness
loss of voice
lower back, side, or stomach pain
metallic taste
muscle cramps in the hands, arms, feet, legs, or face
muscle spasms or twitching
muscle weakness
nausea or vomiting
nervousness
noisy, rattling breathing
numbness and tingling around the mouth, fingertips, hands, or feet
painful blisters on the trunk of the body
painful cold sores or blisters on the lips, nose, eyes, or genitals
pale skin
pinpoint red spots on the skin
rapid breathing
red, tender, or oozing skin at incision
runny nose
sneezing
sore throat
sores, ulcers, or white spots on the lips or in the mouth
sunken eyes
sweating
swelling
swollen glands
thirst
tightness in the chest
tremor
trouble breathing at rest or with exertion
unusual bleeding or bruising
unusual tiredness or weakness
unusual weight gain or loss
weakness or heaviness of the legs
Some side effects may occur that usually do not need medical attention. These side effects may go away during treatment as your body adjusts to the medicine. Also, your health care professional may be able to tell you about ways to prevent or reduce some of these side effects. Check with your health care professional if any of the following side effects continue or are bothersome or if you have any questions about them:
More common
Acid or sour stomach
anxiety
back pain
belching
bleeding gums
blemishes on the skin
bruising
diarrhea
difficulty moving
excess air or gas in the stomach or intestines
facial hair growth in females
full feeling
full or round face, neck, or trunk
heartburn
increased hair growth, especially on the face
increased thirst or urination
indigestion
irritability
irritation in the mouth
itching skin
loose stools
loss of sexual desire or ability
menstrual irregularities
muscle pains or stiffness
pain
pain or tenderness around the eyes and cheekbones
passing gas
pimples
redness and swelling of the gums
shakiness in the legs, arms, hands, or feet
sleeplessness
sore mouth or tongue
stomach discomfort or upset
trouble sleeping
upper abdominal or stomach pain
white patches in the mouth or on the tongue
Other side effects not listed may also occur in some patients. If you notice any other effects, check with your healthcare professional.
Call your doctor for medical advice about side effects. You may report side effects to the FDA at 1-800-FDA-1088.
See also: Side effects (in more detail)
The use of the Truven Health products is at your sole risk. These products are provided "AS IS" and "as available" for use, without warranties of any kind, either express or implied. Truven Health and Drugs.com make no representation or warranty as to the accuracy, reliability, timeliness, usefulness or completeness of any of the information contained in the products. Additionally, TRUVEN HEALTH MAKES NO REPRESENTATION OR WARRANTIES AS TO THE OPINIONS OR OTHER SERVICE OR DATA YOU MAY ACCESS, DOWNLOAD OR USE AS A RESULT OF USE OF THE THOMSON REUTERS HEALTHCARE PRODUCTS. ALL IMPLIED WARRANTIES OF MERCHANTABILITY AND FITNESS FOR A PARTICULAR PURPOSE OR USE ARE HEREBY EXCLUDED. Truven Health does not assume any responsibility or risk for your use of the Truven Health products.
Copyright 2018 Truven Health Analytics, Inc. All Rights Reserved.
More about Myfortic (mycophenolic acid)
Consumer resources
Professional resources
Related treatment guides