The originating document has been archived. We cannot confirm the completeness, accuracy and currency of the content.
mecamylamine (Oral route)
me-ka-MIL-a-meen
Commonly used brand name(s):
In the U.S.
Available Dosage Forms:
Therapeutic Class: Antihypertensive
Pharmacologic Class: Ganglionic Blocker, Long Acting
Uses For mecamylamine
Mecamylamine belongs to the general class of medicines called antihypertensives. It is used to treat high blood pressure (hypertension).
High blood pressure adds to the workload of the heart and arteries. If it continues for a long time, the heart and arteries may not function properly. This can damage the blood vessels of the brain, heart, and kidneys, resulting in a stroke, heart failure, or kidney failure. High blood pressure may also increase the risk of heart attacks. These problems may be less likely to occur if blood pressure is controlled.
Mecamylamine works by controlling impulses along certain nerve pathways. As a result, it relaxes blood vessels so that blood passes through them more easily. This helps to lower blood pressure.
Mecamylamine was available only with your doctor's prescription.
Mecamylamine (Inversine®) tablets were withdrawn from the U.S. market by Targacept, Inc. on September 30, 2009.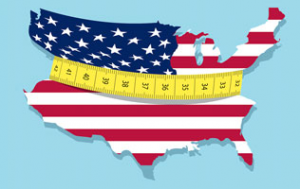 Before Using mecamylamine
In deciding to use a medicine, the risks of taking the medicine must be weighed against the good it will do. This is a decision you and your doctor will make. For mecamylamine, the following should be considered:
Allergies
Tell your doctor if you have ever had any unusual or allergic reaction to mecamylamine or any other medicines. Also tell your health care professional if you have any other types of allergies, such as to foods, dyes, preservatives, or animals. For non-prescription products, read the label or package ingredients carefully.
Pediatric
Studies on mecamylamine have been done only in adult patients, and there is no specific information comparing use of mecamylamine in children with use in other age groups.
Geriatric
Dizziness or lightheadedness may be more likely to occur in the elderly, who are more sensitive to the effects of mecamylamine.
Pregnancy
| | Pregnancy Category | Explanation |
| --- | --- | --- |
| All Trimesters | C | Animal studies have shown an adverse effect and there are no adequate studies in pregnant women OR no animal studies have been conducted and there are no adequate studies in pregnant women. |
Breast Feeding
There are no adequate studies in women for determining infant risk when using this medication during breastfeeding. Weigh the potential benefits against the potential risks before taking this medication while breastfeeding.
Interactions with Medicines
Although certain medicines should not be used together at all, in other cases two different medicines may be used together even if an interaction might occur. In these cases, your doctor may want to change the dose, or other precautions may be necessary. Tell your healthcare professional if you are taking any other prescription or nonprescription (over-the-counter [OTC]) medicine.
Although certain medicines should not be used together at all, in other cases two different medicines may be used together even if an interaction might occur. In these cases, your doctor may want to change the dose, or other precautions may be necessary. Tell your healthcare professional if you are taking any other prescription or nonprescription (over-the-counter [OTC]) medicine.
Interactions with Food/Tobacco/Alcohol
Certain medicines should not be used at or around the time of eating food or eating certain types of food since interactions may occur. Using alcohol or tobacco with certain medicines may also cause interactions to occur. Discuss with your healthcare professional the use of your medicine with food, alcohol, or tobacco.
Other Medical Problems
The presence of other medical problems may affect the use of mecamylamine. Make sure you tell your doctor if you have any other medical problems, especially:
Bladder or prostate problems—Mecamylamine may interfere with urination.
Bowel problems—Patients with bowel problems who take mecamylamine may be at increased risk for serious bowel side effects of mecamylamine.
Diarrhea or
Fever or infection or
Nausea or vomiting—Effects of mecamylamine on blood pressure may be increased.
Glaucoma—Mecamylamine may make this condition worse.
Heart or blood vessel disease or
Heart attack or stroke (recent)—Lowering of blood pressure by mecamylamine may make problems resulting from these conditions worse.
Kidney disease—Effects may be increased because of slower removal from the body.
Proper Use of mecamylamine
In addition to the use of the medicine your doctor has prescribed, treatment for your high blood pressure may include weight control and care in the types of foods you eat, especially foods high in sodium. Your doctor will tell you which of these are most important for you. You should check with your doctor before changing your diet.
Many patients who have high blood pressure will not notice any signs of the problem. In fact, many may feel normal. It is very important that you take your medicine exactly as directed and that you keep your appointments with your doctor even if you feel well.
Remember that mecamylamine will not cure your high blood pressure but it does help control it. Therefore, you must continue to take it as directed if you expect to lower your blood pressure and keep it down. You may have to take high blood pressure medicine for the rest of your life. If high blood pressure is not treated, it can cause serious problems such as heart failure, blood vessel disease, stroke, or kidney disease.
To help you remember to take your medicine, try to get into the habit of taking it at the same time each day.
Dosing
The dose of mecamylamine will be different for different patients. Follow your doctor's orders or the directions on the label. The following information includes only the average doses of mecamylamine. If your dose is different, do not change it unless your doctor tells you to do so.
The amount of medicine that you take depends on the strength of the medicine. Also, the number of doses you take each day, the time allowed between doses, and the length of time you take the medicine depend on the medical problem for which you are using the medicine.
For oral dosage forms (tablets):

For high blood pressure:

Adults—2.5 milligrams (mg) two times a day to 25 mg three times a day.
Missed Dose
If you miss a dose of mecamylamine, take it as soon as possible. However, if it is almost time for your next dose, skip the missed dose and go back to your regular dosing schedule. Do not double doses.
If you miss two or more doses in a row, check with your doctor right away. If your body goes without mecamylamine for too long, your blood pressure may go up to a dangerously high level.
Storage
Store the medicine in a closed container at room temperature, away from heat, moisture, and direct light. Keep from freezing.
Keep out of the reach of children.
Do not keep outdated medicine or medicine no longer needed.
Ask your healthcare professional how you should dispose of any medicine you do not use.
Precautions While Using mecamylamine
It is very important that your doctor check your progress at regular visits to make sure that mecamylamine is working properly.
Check with your doctor before you stop taking mecamylamine. Your doctor may want you to gradually reduce the amount you are taking before stopping completely.
Make sure that you have enough medicine on hand to last through weekends, holidays, or vacations. You should not miss taking any doses. You may want to ask your doctor for another written prescription for mecamylamine to carry in your wallet or purse. You can then have it filled if you run out of medicine when you are away from home.
Do not take other medicines unless they have been discussed with your doctor. This especially includes over-the-counter (nonprescription) medicines for appetite control, asthma, colds, cough, hay fever, or sinus problems, since they may tend to increase your blood pressure.
Dizziness, lightheadedness, or fainting may occur, especially when you get up from a lying or sitting position. This is more likely to occur in the morning. Getting up slowly may help. When you get up from lying down, sit on the edge of the bed with your feet dangling for one or two minutes. Then stand up slowly. If you feel dizzy, sit or lie down. If the problem continues or gets worse, check with your doctor.
Dizziness, lightheadedness, or fainting is also more likely to occur if you drink alcohol, stand for a long time, exercise, or if the weather is hot. While you are taking mecamylamine, be careful to limit the amount of alcohol you drink. Also, use extra care during exercise or hot weather or if you must stand for a long time.
Sodium bicarbonate (commonly known as baking soda) may cause you to get a greater than normal effect from mecamylamine. To prevent problems, check with your doctor before using an antacid or medicine for heartburn since some of these contain sodium bicarbonate.
Tell your doctor if you get a fever or infection since that may change the amount of medicine you have to take.
Mecamylamine may cause dryness of the mouth, nose, and throat. For temporary relief of mouth dryness, use sugarless candy or gum, melt bits of ice in your mouth, or use a saliva substitute. However, if your mouth continues to feel dry for more than 2 weeks, check with your medical doctor or dentist. Continuing dryness of the mouth may increase the chance of dental disease, including tooth decay, gum disease, and fungus infections.
Before having any kind of surgery (including dental surgery) or emergency treatment, tell the medical doctor or dentist in charge that you are taking mecamylamine.
mecamylamine Side Effects
Along with its needed effects, a medicine may cause some unwanted effects. Although not all of these side effects may occur, if they do occur they may need medical attention.
Check with your doctor immediately if any of the following side effects occur:
More common
Dizziness or lightheadedness, especially when getting up suddenly from a lying or sitting position
Less common
Rare
Bloating and frequent loose stools
confusion or excitement
constipation (severe)
convulsions (seizures)
mental depression
shortness of breath
trembling
uncontrolled movements of the face, hands, arms, or legs
Some side effects may occur that usually do not need medical attention. These side effects may go away during treatment as your body adjusts to the medicine. Also, your health care professional may be able to tell you about ways to prevent or reduce some of these side effects. Check with your health care professional if any of the following side effects continue or are bothersome or if you have any questions about them:
More common
Constipation
drowsiness
unusual tiredness
Less common or rare
Blurred vision
decreased sexual ability or interest in sex
dryness of the mouth
enlarged pupils
loss of appetite
nausea and vomiting
weakness
Other side effects not listed may also occur in some patients. If you notice any other effects, check with your healthcare professional.
Call your doctor for medical advice about side effects. You may report side effects to the FDA at 1-800-FDA-1088.
See also: Side effects (in more detail)
The information contained in the Thomson Reuters Micromedex products as delivered by Drugs.com is intended as an educational aid only. It is not intended as medical advice for individual conditions or treatment. It is not a substitute for a medical exam, nor does it replace the need for services provided by medical professionals. Talk to your doctor, nurse or pharmacist before taking any prescription or over the counter drugs (including any herbal medicines or supplements) or following any treatment or regimen. Only your doctor, nurse, or pharmacist can provide you with advice on what is safe and effective for you.
The use of the Thomson Reuters Healthcare products is at your sole risk. These products are provided "AS IS" and "as available" for use, without warranties of any kind, either express or implied. Thomson Reuters Healthcare and Drugs.com make no representation or warranty as to the accuracy, reliability, timeliness, usefulness or completeness of any of the information contained in the products. Additionally, THOMSON REUTERS HEALTHCARE MAKES NO REPRESENTATION OR WARRANTIES AS TO THE OPINIONS OR OTHER SERVICE OR DATA YOU MAY ACCESS, DOWNLOAD OR USE AS A RESULT OF USE OF THE THOMSON REUTERS HEALTHCARE PRODUCTS. ALL IMPLIED WARRANTIES OF MERCHANTABILITY AND FITNESS FOR A PARTICULAR PURPOSE OR USE ARE HEREBY EXCLUDED. Thomson Reuters Healthcare does not assume any responsibility or risk for your use of the Thomson Reuters Healthcare products.
Further information
Always consult your healthcare provider to ensure the information displayed on this page applies to your personal circumstances.
More about mecamylamine
Consumer resources
Other brands: Inversine, Vecamyl
Professional resources
Related treatment guides