The originating document has been archived. We cannot confirm the completeness, accuracy and currency of the content.
Generic Name: amphotericin b (Topical route)
am-foe-TER-i-sin B
Medically reviewed: April 13, 2018
Commonly used brand name(s)
In the U.S.
Available Dosage Forms:
Therapeutic Class: Antifungal
Chemical Class: Polyene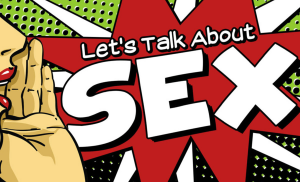 Uses For Fungizone
Amphotericin B belongs to the family of medicines called antifungals. Amphotericin B topical preparations are used to treat fungus infections.
Before Using Fungizone
In deciding to use a medicine, the risks of taking the medicine must be weighed against the good it will do. This is a decision you and your doctor will make. For this medicine, the following should be considered:
Allergies
Tell your doctor if you have ever had any unusual or allergic reaction to this medicine or any other medicines. Also tell your health care professional if you have any other types of allergies, such as to foods, dyes, preservatives, or animals. For non-prescription products, read the label or package ingredients carefully.
Pediatric
Although there is no specific information comparing use of amphotericin B topical preparations in children with use in other age groups, this medicine is not expected to cause different side effects or problems in children than it does in adults.
Geriatric
Many medicines have not been studied specifically in older people. Therefore, it may not be known whether they work exactly the same way they do in younger adults. Although there is no specific information comparing use of topical amphotericin B preparations in the elderly with use in other age groups, these preparations are not expected to cause different side effects or problems in older people than they do in younger adults.
Interactions with Medicines
Although certain medicines should not be used together at all, in other cases two different medicines may be used together even if an interaction might occur. In these cases, your doctor may want to change the dose, or other precautions may be necessary. Tell your healthcare professional if you are taking any other prescription or nonprescription (over-the-counter [OTC]) medicine.
Interactions with Food/Tobacco/Alcohol
Certain medicines should not be used at or around the time of eating food or eating certain types of food since interactions may occur. Using alcohol or tobacco with certain medicines may also cause interactions to occur. Discuss with your healthcare professional the use of your medicine with food, alcohol, or tobacco.
Proper Use of Fungizone
Apply enough amphotericin B to cover the affected areas, and rub in gently.
Do not apply an occlusive dressing (airtight covering such as kitchen plastic wrap) over this medicine since it may cause irritation of the skin. If you have any questions about this, check with your doctor.
To help clear up your infection completely, it is very important that you keep using this medicine for the full time of treatment , even if your symptoms begin to clear up after a few days. Since fungus infections may be very slow to clear up, you may have to continue using this medicine every day for several months or longer. If you stop using this medicine too soon, your symptoms may return.
Do not use this product in your eyes.
Dosing
The dose of this medicine will be different for different patients. Follow your doctor's orders or the directions on the label. The following information includes only the average doses of this medicine. If your dose is different, do not change it unless your doctor tells you to do so.
The amount of medicine that you take depends on the strength of the medicine. Also, the number of doses you take each day, the time allowed between doses, and the length of time you take the medicine depend on the medical problem for which you are using the medicine.
Storage
Store the medicine in a closed container at room temperature, away from heat, moisture, and direct light. Keep from freezing.
Keep out of the reach of children.
Do not keep outdated medicine or medicine no longer needed.
Precautions While Using Fungizone
If your skin problem does not improve within 1 to 2 weeks, or if it becomes worse, check with your doctor.
When amphotericin B is rubbed into the affected skin areas, it may stain the skin slightly, especially if it is applied to areas on or around the nails. It may also stain the nails.
For patients using the cream or lotion form of this medicine:
If either of these forms stain your clothing, the stain may be removed by hand-washing the clothing with soap and warm water.
For patients using the ointment form of this medicine:
If this form stains your clothing, the stain may be removed with a standard cleaning fluid.
Fungizone Side Effects
Along with its needed effects, a medicine may cause some unwanted effects. Although not all of these side effects may occur, if they do occur they may need medical attention.
Check with your doctor as soon as possible if any of the following side effects occur:
Less common
Burning, itching, redness, or other sign of irritation not present before use of this medicine
Rare
Some side effects may occur that usually do not need medical attention. These side effects may go away during treatment as your body adjusts to the medicine. Also, your health care professional may be able to tell you about ways to prevent or reduce some of these side effects. Check with your health care professional if any of the following side effects continue or are bothersome or if you have any questions about them:
Less common
-
for cream only
Other side effects not listed may also occur in some patients. If you notice any other effects, check with your healthcare professional.
Call your doctor for medical advice about side effects. You may report side effects to the FDA at 1-800-FDA-1088.
Further information
Always consult your healthcare provider to ensure the information displayed on this page applies to your personal circumstances.
Copyright 2016 Truven Health Analytics, Inc. All Rights Reserved.
More about amphotericin b topical