exenatide (Subcutaneous route)
ex-EN-a-tide
Subcutaneous route(Powder for Suspension, Extended Release)
An increased incidence of thyroid C-cell tumors has been reported in rats. It has not been determined whether exenatide causes thyroid C-cell tumors in humans, and routine monitoring is of unknown value. Use is contraindicated in patients with multiple endocrine neoplasia syndrome type 2 or with a personal or family history of medullary thyroid carcinoma, and education on the risk and symptoms of thyroid tumors should be provided to all patients treated with extended-release exenatide .
Commonly used brand name(s)
In the U.S.
Available Dosage Forms:
Powder for Suspension, Extended Release
Solution
Therapeutic Class: Antidiabetic
Pharmacologic Class: Glucagon-Like Peptide-1 Receptor Agonist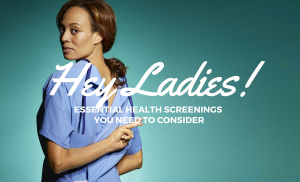 Uses For exenatide
Exenatide injection is used together with diet and exercise to treat type 2 diabetes.
exenatide is available only with your doctor's prescription.
Before Using exenatide
In deciding to use a medicine, the risks of taking the medicine must be weighed against the good it will do. This is a decision you and your doctor will make. For exenatide, the following should be considered:
Allergies
Tell your doctor if you have ever had any unusual or allergic reaction to exenatide or any other medicines. Also tell your health care professional if you have any other types of allergies, such as to foods, dyes, preservatives, or animals. For non-prescription products, read the label or package ingredients carefully.
Pediatric
Appropriate studies have not been performed on the relationship of age to the effects of exenatide injection in the pediatric population. Safety and efficacy have not been established.
Geriatric
Appropriate studies performed to date have not demonstrated geriatric-specific problems that would limit the usefulness of exenatide injection in the elderly. However, elderly patients are more likely to have kidney problems, which may require caution and an adjustment in the dose for patients receiving exenatide injection.
Pregnancy
| | Pregnancy Category | Explanation |
| --- | --- | --- |
| All Trimesters | C | Animal studies have shown an adverse effect and there are no adequate studies in pregnant women OR no animal studies have been conducted and there are no adequate studies in pregnant women. |
Breast Feeding
There are no adequate studies in women for determining infant risk when using this medication during breastfeeding. Weigh the potential benefits against the potential risks before taking this medication while breastfeeding.
Interactions with Medicines
Although certain medicines should not be used together at all, in other cases two different medicines may be used together even if an interaction might occur. In these cases, your doctor may want to change the dose, or other precautions may be necessary. When you are taking exenatide, it is especially important that your healthcare professional know if you are taking any of the medicines listed below. The following interactions have been selected on the basis of their potential significance and are not necessarily all-inclusive.
Using exenatide with any of the following medicines is usually not recommended, but may be required in some cases. If both medicines are prescribed together, your doctor may change the dose or how often you use one or both of the medicines.
Balofloxacin
Besifloxacin
Ciprofloxacin
Enoxacin
Fleroxacin
Flumequine
Gatifloxacin
Gemifloxacin
Lanreotide
Levofloxacin
Lomefloxacin
Moxifloxacin
Nadifloxacin
Norfloxacin
Octreotide
Ofloxacin
Pasireotide
Pazufloxacin
Pefloxacin
Prulifloxacin
Rufloxacin
Sparfloxacin
Thioctic Acid
Tosufloxacin
Using exenatide with any of the following medicines may cause an increased risk of certain side effects, but using both drugs may be the best treatment for you. If both medicines are prescribed together, your doctor may change the dose or how often you use one or both of the medicines.
Acebutolol
Atenolol
Betaxolol
Bisoprolol
Carteolol
Carvedilol
Celiprolol
Digoxin
Esmolol
Insulin
Insulin Aspart, Recombinant
Insulin Bovine
Insulin Degludec
Insulin Detemir
Insulin Glargine, Recombinant
Insulin Glulisine
Insulin Lispro, Recombinant
Labetalol
Levobunolol
Metipranolol
Metoprolol
Nadolol
Nebivolol
Oxprenolol
Penbutolol
Pindolol
Practolol
Propranolol
Sotalol
Timolol
Warfarin
Interactions with Food/Tobacco/Alcohol
Certain medicines should not be used at or around the time of eating food or eating certain types of food since interactions may occur. Using alcohol or tobacco with certain medicines may also cause interactions to occur. Discuss with your healthcare professional the use of your medicine with food, alcohol, or tobacco.
Other Medical Problems
The presence of other medical problems may affect the use of exenatide. Make sure you tell your doctor if you have any other medical problems, especially:
Diabetic ketoacidosis (ketones in the blood) or
Type 1 diabetes—Should not be used in patients with these conditions. Insulin is needed to control these conditions.
Gallstones or
Kidney disease (including kidney transplant) or
Pancreatitis (inflammation of the pancreas), history of or
Thyroid tumor—Use with caution. May make these conditions worse.
Gastroparesis (stomach does not empty food normally) or
Kidney disease, severe or
Multiple endocrine neoplasia syndrome type 2 (MEN 2) or
Stomach or bowel disease, severe or
Thyroid cancer, history of—Should not be used in patients with these conditions.
Proper Use of exenatide
When you start using exenatide, it is very important that you check your blood sugar often, especially before and after meals and at bedtime. This will help lower the chance of having very low blood sugar.
Carefully follow he special meal plan your doctor gave you. This is the most important part of controlling your diabetes, and is necessary if the medicine is to work properly. Also, exercise regularly and test for sugar in your blood or urine as directed.
Use only the brand of exenatide that your doctor prescribed. Different brands may not work the same way. Bydureon® is an extended-release form of Byetta®. If you are changing from Byetta® to Bydureon®, you should stop using Byetta®. Do not use these medicines together.
Byetta® comes in a prefilled pen that you will use to inject it. Each pen contains enough medicine for 60 doses.
Bydureon® comes in a single-dose tray containing: 1 vial of exenatide powder, 1 vial connector, 1 prefilled diluent syringe, and 2 needles. Do not substitute needles or any other components in the tray.
exenatide should come with a Medication Guide and a Pen User Manual. Read and follow these instructions carefully. Ask your doctor if you have any questions.
You will be using exenatide at home. Your doctor will teach you how the injections are to be given. Be sure you understand exactly how the medicine is to be injected.
exenatide is given as a shot under the skin of your stomach, thighs, or upper arm. Use a different body area each time you give yourself a shot. Keep track of where you give each shot to make sure you rotate body areas.
Allow Byetta® to warm at room temperature before you inject it. If the medicine in the pen has changed color, looks cloudy, or if you see particles in it, do not use it.
Use Bydureon® immediately once the powder has been dissolved and transferred to the syringe.
Use a new needle each time you inject your medicine.
Never share medicine pens or single-dose trays with others under any circumstances. It is not safe for one pen to be used for more than one person. Sharing needles, pens, or single-dose trays can result in transmission of infection.
Throw away used needles in a hard, closed container that the needles cannot poke through. Keep this container away from children and pets.
Tell your doctor if you are using birth control pills or an antibiotic. These medicines should be taken at least 1 hour before you use exenatide.
Dosing
The dose of exenatide will be different for different patients. Follow your doctor's orders or the directions on the label. The following information includes only the average doses of exenatide. If your dose is different, do not change it unless your doctor tells you to do so.
The amount of medicine that you take depends on the strength of the medicine. Also, the number of doses you take each day, the time allowed between doses, and the length of time you take the medicine depend on the medical problem for which you are using the medicine.
For type 2 diabetes:

For injection dosage form (extended-release suspension, Bydureon®):

Adults—2 milligrams (mg) injected under the skin once a day, every 7 days, at any time of the day, with or without meals.
Children—Use and dose must be determined by your doctor.

For injection dosage form (solution, Byetta®):

Adults—At first, 5 micrograms (mcg) injected under the skin two times a day at any time within the 60–minute period before the morning and evening meals (or before the two main meals of the day, about 6 hours or more apart). Your doctor may adjust your dose after the first month of therapy to 10 mcg two times a day.
Children—Use and dose must be determined by your doctor.
Missed Dose
If you miss a dose of exenatide, skip the missed dose and go back to your regular dosing schedule. Do not double doses.
For patients using Bydureon®: If you miss a dose of exenatide, use it as soon as you remember, as long as your next dose is due at least 3 days later. If you miss a dose and the next dose is due 1 or 2 days later, skip the missed dose and go back to your regular dosing schedule. Do not use 2 doses of exenatide less than 3 days apart.
For patients using Byetta®: Do not use exenatide after you eat if you forget to use it before the meal. Wait until 1 hour before your next meal and use the medicine at that time. Do not use extra medicine to make up for a missed dose.
Storage
Store in the refrigerator. Do not freeze.
Keep out of the reach of children.
Do not keep outdated medicine or medicine no longer needed.
Ask your healthcare professional how you should dispose of any medicine you do not use.
For patients using Byetta®:
Store your new, unused medicine pen in the refrigerator, in the original carton, and protect it from light. Do not freeze exenatide, and do not use the medicine if it has been frozen. You may store the opened medicine pen in the refrigerator or at room temperature for 30 days. Throw away any unused medicine after 30 days.
Remove the needle from the pen before storing Byetta®. This prevents leaking of the remaining medicine and prevents air bubbles from forming in the pen.
For patients using Bydureon®: Store your medicine in the refrigerator, in the original carton, and protect it from light. Do not freeze exenatide, and do not use the medicine if it has been frozen. You may store the unopened medicine in the refrigerator until the expiration date on the package or at room temperature for up to 4 weeks.
Precautions While Using exenatide
It is very important that your doctor check your progress at regular visits to make sure that exenatide is working properly. Blood and urine tests may be needed to check for unwanted effects.
Make sure your doctor knows if you are also using insulin. You should not use prandial insulin (such as Apidra®, Lantus®) while you are using exenatide. Using these medicines together may cause unwanted effects.
It is very important to carefully follow any instructions from your health care team about:
Alcohol—Drinking alcohol may cause severe low blood sugar. Discuss this with your health care team.
Other medicines—Do not take other medicines during the time you are using exenatide unless they have been discussed with your doctor. This especially includes nonprescription medicines such as aspirin, and medicines for appetite control, asthma, colds, cough, hay fever, or sinus problems.
Counseling—Other family members need to learn how to prevent side effects or help with side effects if they occur. Also, diabetic patients may need special counseling about diabetes medicine dosing changes that might occur because of lifestyle changes, such as changes in exercise and diet. Furthermore, counseling on contraception and pregnancy may be needed because of the problems that can occur during pregnancy in patients with diabetes.
Travel—Keep a recent prescription and your medical history with you. Be prepared for an emergency as you would normally. Make allowances for changing time zones and keep your meal times as close as possible to your usual meal times.
In case of emergency—There may be a time when you need emergency help for a problem caused by your diabetes. You need to be prepared for these emergencies. It is a good idea to wear a medical identification (ID) bracelet or neck chain at all times. Also, carry an ID card in your wallet or purse that says that you have diabetes and a list of all of your medicines.
exenatide may increase risk of having thyroid tumors. Tell your doctor right away if you have a lump or swelling in your neck or throat and you use Bydureon®. Also tell your doctor if you have trouble swallowing or breathing, or if your voice gets hoarse.
Pancreatitis may occur while you are using exenatide. Check with your doctor right away if you have sudden and severe stomach pain, chills, constipation, nausea, vomiting, fever, or lightheadedness.
exenatide may cause serious allergic reactions, including anaphylaxis. Anaphylaxis can be life-threatening and requires immediate medical attention. Check with your doctor right away if you have a rash, itching, hoarseness, trouble breathing, trouble swallowing, or any swelling of your hands, face, mouth, or throat while you are using exenatide.
Call your doctor right away if you notice any of these side effects at the injection site: depressed or indented skin, blue-green to black skin discoloration, or pain, redness, or peeling of the skin.
exenatide does not cause hypoglycemia (low blood sugar). However, low blood sugar can occur when you use exenatide with other medicines, such as insulin or sulfonylureas, that can lower blood sugar. Low blood sugar also can occur if you delay or miss a meal or snack, exercise more than usual, drink alcohol, or cannot eat because of nausea or vomiting.
Symptoms of low blood sugar include anxiety, behavior change similar to being drunk, blurred vision, cold sweats, confusion, cool, pale skin, difficulty with thinking, drowsiness, excessive hunger, fast heartbeat, headache (continuing), nausea, nervousness, nightmares, restless sleep, shakiness, slurred speech, or unusual tiredness or weakness.
If symptoms of low blood sugar occur, eat glucose tablets or gel, corn syrup, honey, or sugar cubes, or drink fruit juice, non-diet soft drink, or sugar dissolved in water to relieve the symptoms. Also, check your blood for low blood sugar. Glucagon is used in emergency situations when severe symptoms such as seizures (convulsions) or unconsciousness occur. Have a glucagon kit available, along with a syringe and needle, and know how to use it. Members of your family should also know how to use it.
Hyperglycemia (high blood sugar) may occur if you do not take enough or skip a dose of your antidiabetic medicine, overeat or do not follow your meal plan, have a fever or infection, or do not exercise as much as usual.
Symptoms of high blood sugar include blurred vision, drowsiness, dry mouth, flushed, dry skin, fruit-like breath odor, increased urination (frequency and amount), ketones in the urine, loss of appetite, stomachache, nausea or vomiting, tiredness, troubled breathing (rapid and deep), unconsciousness, or unusual thirst.
If symptoms of high blood sugar occur, check your blood sugar level and then call your doctor for instructions.
exenatide Side Effects
Along with its needed effects, a medicine may cause some unwanted effects. Although not all of these side effects may occur, if they do occur they may need medical attention.
Check with your doctor immediately if any of the following side effects occur:
Incidence not known
Agitation
bloated or full feeling
chills
coma
confusion
constipation
cough
darkened urine
decreased urination or urine output
depression
difficulty with swallowing
dizziness
dry mouth
fainting
fast heartbeat
fever
headache
hives or welts, itching, or skin rash
hostility
increase in heart rate
indigestion
irritability
large, hive-like swelling on the face, eyelids, lips, tongue, throat, hands, legs, feet, or sex organs
lethargy
lightheadedness
loss of appetite
muscle twitching
nausea
pains in the stomach, side, or abdomen, possibly radiating to the back
puffiness or swelling of the eyelids or around the eyes, face, lips, or tongue
rapid breathing
rapid weight gain
seizures
shortness of breath
stupor
sunken eyes
swelling of the face, ankles, or hands
thirst
tightness in the chest
unusual tiredness or weakness
vomiting
wrinkled skin
yellow eyes or skin
Get emergency help immediately if any of the following symptoms of overdose occur:
Symptoms of overdose
Anxiety
blurred vision
cold sweats
cool, pale skin
increased hunger
nervousness
nightmares
severe vomiting
shakiness
slurred speech
Some side effects may occur that usually do not need medical attention. These side effects may go away during treatment as your body adjusts to the medicine. Also, your health care professional may be able to tell you about ways to prevent or reduce some of these side effects. Check with your health care professional if any of the following side effects continue or are bothersome or if you have any questions about them:
More common
Acid or sour stomach
belching
diarrhea
feeling jittery
heartburn
stomach discomfort or upset
Less common
Appetite decreased
increased sweating
lack or loss of strength
Incidence not known
Bleeding, blistering, burning, coldness, discoloration of the skin, feeling of pressure, hives, infection, inflammation, itching, lumps, numbness, pain, rash, redness, scarring, soreness, stinging, swelling, tenderness, tingling, ulceration, or warmth at the injection site
change in taste
excess air or gas in the stomach or intestines
loss of taste
passing gas
pressure in the stomach
rash with flat lesions or small raised lesions on the skin
redness of the skin
sleepiness or unusual drowsiness
swelling of the abdomen or stomach area
Other side effects not listed may also occur in some patients. If you notice any other effects, check with your healthcare professional.
Call your doctor for medical advice about side effects. You may report side effects to the FDA at 1-800-FDA-1088.
See also: Side effects (in more detail)
The use of the Truven Health products is at your sole risk. These products are provided "AS IS" and "as available" for use, without warranties of any kind, either express or implied. Truven Health and Drugs.com make no representation or warranty as to the accuracy, reliability, timeliness, usefulness or completeness of any of the information contained in the products. Additionally, TRUVEN HEALTH MAKES NO REPRESENTATION OR WARRANTIES AS TO THE OPINIONS OR OTHER SERVICE OR DATA YOU MAY ACCESS, DOWNLOAD OR USE AS A RESULT OF USE OF THE THOMSON REUTERS HEALTHCARE PRODUCTS. ALL IMPLIED WARRANTIES OF MERCHANTABILITY AND FITNESS FOR A PARTICULAR PURPOSE OR USE ARE HEREBY EXCLUDED. Truven Health does not assume any responsibility or risk for your use of the Truven Health products.
Copyright 2017 Truven Health Analytics, Inc. All Rights Reserved.