Avandaryl (Oral)
Generic Name: rosiglitazone and glimepiride (Oral route)
glye-MEP-ir-ide, roe-zi-GLI-ta-zone MAL-ee-ate
Oral route(Tablet)
Thiazolidinediones, including rosiglitazone maleate may cause or worsen congestive heart failure, are not recommended in patients with symptomatic heart failure, and are contraindicated in patients with established NYHA class III or IV heart failure. Monitor patients for signs and symptoms of heart failure after initiation or dose increases. If heart failure occurs, consider dose reduction or discontinuation of rosiglitazone and manage according to current standards of care .
Commonly used brand name(s)
In the U.S.
Available Dosage Forms:
Therapeutic Class: Antidiabetic
Chemical Class: 2nd Generation Sulfonylurea
Uses For Avandaryl
Rosiglitazone and glimepiride combination is used to treat a type of diabetes mellitus called type 2 diabetes. It is used together with a proper diet and exercise to help control blood sugar levels.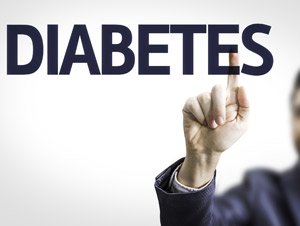 Rosiglitazone helps your body use insulin better. Glimepiride stimulates the release of insulin from the pancreas which will help your body turn food into energy.
This medicine is only available with your doctor's prescription.
Before Using Avandaryl
In deciding to use a medicine, the risks of taking the medicine must be weighed against the good it will do. This is a decision you and your doctor will make. For this medicine, the following should be considered:
Allergies
Tell your doctor if you have ever had any unusual or allergic reaction to this medicine or any other medicines. Also tell your health care professional if you have any other types of allergies, such as to foods, dyes, preservatives, or animals. For non-prescription products, read the label or package ingredients carefully.
Pediatric
Appropriate studies have not been performed on the relationship of age to the effects of rosiglitazone and glimepiride combination in the pediatric population. Safety and efficacy have not been established.
Geriatric
Appropriate studies performed to date have not demonstrated geriatric-specific problems that would limit the usefulness of rosiglitazone and glimepiride combination in the elderly. However, elderly patients are more likely to have age-related kidney problems, which may require caution and an adjustment in the dose for patients receiving rosiglitazone and glimepiride combination.
Pregnancy
| | Pregnancy Category | Explanation |
| --- | --- | --- |
| All Trimesters | C | Animal studies have shown an adverse effect and there are no adequate studies in pregnant women OR no animal studies have been conducted and there are no adequate studies in pregnant women. |
Breast Feeding
There are no adequate studies in women for determining infant risk when using this medication during breastfeeding. Weigh the potential benefits against the potential risks before taking this medication while breastfeeding.
Interactions with Medicines
Although certain medicines should not be used together at all, in other cases two different medicines may be used together even if an interaction might occur. In these cases, your doctor may want to change the dose, or other precautions may be necessary. When you are taking this medicine, it is especially important that your healthcare professional know if you are taking any of the medicines listed below. The following interactions have been selected on the basis of their potential significance and are not necessarily all-inclusive.
Using this medicine with any of the following medicines is usually not recommended, but may be required in some cases. If both medicines are prescribed together, your doctor may change the dose or how often you use one or both of the medicines.
Abiraterone
Amisulpride
Aripiprazole
Asenapine
Atazanavir
Balofloxacin
Besifloxacin
Ceritinib
Ciprofloxacin
Clozapine
Dabrafenib
Darunavir
Disopyramide
Dulaglutide
Enoxacin
Entacapone
Fleroxacin
Fluconazole
Flumequine
Fosamprenavir
Gatifloxacin
Gemifloxacin
Iloperidone
Indinavir
Insulin
Insulin Aspart, Recombinant
Insulin Bovine
Insulin Degludec
Insulin Detemir
Insulin Glulisine
Insulin Lispro, Recombinant
Isoniazid
Lanreotide
Levofloxacin
Lomefloxacin
Lopinavir
Lurasidone
Metreleptin
Miconazole
Moxifloxacin
Nadifloxacin
Nelfinavir
Nitisinone
Norfloxacin
Octreotide
Ofloxacin
Olanzapine
Paliperidone
Pasireotide
Pazufloxacin
Pefloxacin
Pixantrone
Prulifloxacin
Quetiapine
Risperidone
Ritonavir
Rufloxacin
Saquinavir
Sertindole
Sparfloxacin
Telaprevir
Tipranavir
Tosufloxacin
Voriconazole
Ziprasidone
Zotepine
Using this medicine with any of the following medicines may cause an increased risk of certain side effects, but using both drugs may be the best treatment for you. If both medicines are prescribed together, your doctor may change the dose or how often you use one or both of the medicines.
Acebutolol
Aceclofenac
Acemetacin
Amtolmetin Guacil
Aspirin
Atenolol
Balsalazide
Betaxolol
Bismuth Subsalicylate
Bisoprolol
Bitter Melon
Bromfenac
Bufexamac
Carteolol
Carvedilol
Celecoxib
Celiprolol
Choline Magnesium Trisalicylate
Choline Salicylate
Clonixin
Colesevelam
Dexibuprofen
Dexketoprofen
Diclofenac
Diflunisal
Dipyrone
Esmolol
Etodolac
Etofenamate
Etoricoxib
Felbinac
Fenofibrate
Fenoprofen
Fenugreek
Fepradinol
Feprazone
Floctafenine
Flufenamic Acid
Flurbiprofen
Furazolidone
Gemfibrozil
Glucomannan
Guar Gum
Ibuprofen
Ibuprofen Lysine
Indomethacin
Iproniazid
Isocarboxazid
Ketoprofen
Ketorolac
Labetalol
Levobunolol
Linezolid
Lornoxicam
Loxoprofen
Lumiracoxib
Meclofenamate
Mefenamic Acid
Meloxicam
Mesalamine
Methylene Blue
Metipranolol
Metoprolol
Moclobemide
Morniflumate
Nabumetone
Nadolol
Naproxen
Nebivolol
Nepafenac
Nialamide
Niflumic Acid
Nimesulide
Olsalazine
Oxaprozin
Oxprenolol
Oxyphenbutazone
Parecoxib
Penbutolol
Phenelzine
Phenylbutazone
Piketoprofen
Pindolol
Piroxicam
Practolol
Procarbazine
Proglumetacin
Propionic Acid
Propranolol
Propyphenazone
Proquazone
Psyllium
Rasagiline
Rifampin
Rofecoxib
Salicylic Acid
Salsalate
Selegiline
Sodium Salicylate
Sotalol
Sulfasalazine
Sulindac
Tenoxicam
Tiaprofenic Acid
Timolol
Tolfenamic Acid
Tolmetin
Tranylcypromine
Trimethoprim
Valdecoxib
Interactions with Food/Tobacco/Alcohol
Certain medicines should not be used at or around the time of eating food or eating certain types of food since interactions may occur. Using alcohol or tobacco with certain medicines may also cause interactions to occur. Discuss with your healthcare professional the use of your medicine with food, alcohol, or tobacco.
Other Medical Problems
The presence of other medical problems may affect the use of this medicine. Make sure you tell your doctor if you have any other medical problems, especially:
Adrenal gland problem (underactive) or
Glucose 6-phosphate dehydrogenase (G6PD) deficiency (an enzyme problem), history of or
Kidney problems or
Pituitary gland problem (underactive) or
Poorly nourished condition or
Weakened physical condition—Use with caution. May cause side effects to become worse.
Allergy to sulfa drugs, history of or
Angina, severe and acute or
Diabetic ketoacidosis (ketones in the blood) or
Heart attack, acute or
Heart failure, severe or with symptoms or
Liver disease, active or
Type 1 diabetes—Should not be used in patients with these conditions.
Diabetic macular edema (swelling of the back of the eye) or
Edema (fluid retention or swelling) or
Heart attack, history of or
Heart disease, history of or
Liver disease—Use with caution. May make these conditions worse.
Fever or
Infection or
Surgery or
Trauma—Use with caution. These conditions may cause problems with blood sugar control.
Fragile bones (especially in women)—Use with caution. This medicine may increase the risk for fractures.
Proper Use of Avandaryl
Take this medicine only as directed by your doctor. Do not use more of it, do not use it more often, and do not use it for a longer time than your doctor ordered.
This medicine should come with a Medication Guide. It is very important that you read and understand this information. Ask your doctor if you have any questions.
This medicine should be taken with the first meal of the day.
Carefully follow the special diet your doctor gave you. This is the most important part of controlling your diabetes and will help the medicine work properly. Also, exercise regularly and test for sugar in your blood or urine as directed.
If you are also taking colesevelam (Welchol®), take Avandaryl® at least 4 hours before taking colesevelam.
Dosing
The dose of this medicine will be different for different patients. Follow your doctor's orders or the directions on the label. The following information includes only the average doses of this medicine. If your dose is different, do not change it unless your doctor tells you to do so.
The amount of medicine that you take depends on the strength of the medicine. Also, the number of doses you take each day, the time allowed between doses, and the length of time you take the medicine depend on the medical problem for which you are using the medicine.
For oral dosage form (tablets):

For type 2 diabetes:

For patients already taking glimepiride or rosiglitazone alone:

Adults—At first, rosiglitazone 4 milligrams (mg) plus glimepiride 1 mg or rosiglitazone 4 mg plus glimepiride 2 mg once a day, as directed by your doctor. Your doctor may adjust your dose as needed. However, the dose is usually not more than rosiglitazone 8 mg plus glimepiride 4 mg per day.
Children—Use and dose must be determined by your doctor.

For patients switching from a combination of glimepiride and rosiglitazone as separate tablets:

Adults—The dose is the same as the dose you are already taking. Your doctor may adjust your dose as needed. However, the dose is usually not more than rosiglitazone 8 mg plus glimepiride 4 mg per day.
Children—Use and dose must be determined by your doctor.
Missed Dose
If you miss a dose of this medicine, take it as soon as possible. However, if it is almost time for your next dose, skip the missed dose and go back to your regular dosing schedule. Do not double doses.
Storage
Store the medicine in a closed container at room temperature, away from heat, moisture, and direct light. Keep from freezing.
Keep out of the reach of children.
Do not keep outdated medicine or medicine no longer needed.
Ask your healthcare professional how you should dispose of any medicine you do not use.
Precautions While Using Avandaryl
It is very important that your doctor check your progress at regular visits to make sure that this medicine is working properly. Blood and urine tests may be needed to check for unwanted effects.
Call your doctor right away if you have chest pain or discomfort, nausea, pain or discomfort in the arms, jaw, back, or neck, shortness of breath, sweating, or vomiting. These may be symptoms of a heart attack.
If you are rapidly gaining weight or having shortness of breath, chest pain or discomfort, extreme tiredness or weakness, irregular breathing, irregular heartbeat, or excessive swelling of the hands, wrist, ankles, or feet, check with your doctor right away. These may be symptoms of a heart problem or edema (fluid retention).
If you have abdominal or stomach pain, dark urine, a loss of appetite, nausea or vomiting, unusual tiredness or weakness, or yellow eyes or skin, check with your doctor right away. These may be symptoms of a serious liver problem.
Check with your doctor right away if blurred vision, difficulty in reading, or any other change in vision occurs while you are taking this medicine. Your doctor may want you to have your eyes checked by an ophthalmologist (eye doctor).
This medicine may increase the risk for bone fractures in women. Ask your doctor about ways to keep your bones strong to help prevent fractures.
Certain women may be at an increased risk for pregnancy while taking this medicine. If you had problems ovulating and had irregular periods in the past, this medicine may cause you to ovulate. This could increase your chance of becoming pregnant. If you are a woman of childbearing potential, you should discuss birth control options with your doctor.
This medicine may make your skin more sensitive to sunlight. Use a sunscreen when you are outdoors. Avoid sunlamps and tanning beds.
Make sure any doctor or dentist who treats you knows that you are using this medicine. This medicine may affect the results of certain medical tests.
It is very important to carefully follow any instructions from your doctor about:
Alcohol—Drinking alcohol may cause severe low blood sugar. Discuss this with your doctor.
Other medicines—Do not take other medicines unless they have been discussed with your doctor. This especially includes nonprescription medicines such as aspirin, and medicines for appetite control, asthma, colds, cough, hay fever, or sinus problems.
Counseling—Other family members need to learn how to prevent side effects or help with side effects if they occur. Also, diabetic patients may need special counseling about diabetes medicine dosing changes that might occur because of lifestyle changes, such as changes in exercise and diet. Furthermore, counseling on contraception and pregnancy may be needed because of the problems that can occur in patients with diabetes during pregnancy.
Travel—Keep a recent prescription and your medical history with you. Be prepared for an emergency as you would normally. Make allowances for changing time zones and keep your meal times as close as possible to your usual meal times.
In case of emergency—There may be a time when you need emergency help for a problem caused by your diabetes. You need to be prepared for these emergencies. It is a good idea to wear a medical identification (ID) bracelet or neck chain at all times. Also, carry an ID card in your wallet or purse that says that you have diabetes and a list of all of your medicines.
Symptoms of fluid retention—Know what to do if you start to retain fluid. Fluid retention may worsen or lead to heart problems.
This medicine can cause hypoglycemia (low blood sugar). Low blood sugar can also occur if you delay or miss a meal or snack, exercise more than usual, drink alcohol, or cannot eat because of nausea or vomiting. The symptoms of low blood sugar must be treated before they lead to unconsciousness (passing out). Different people feel different symptoms of low blood sugar. It is important that you learn which symptoms of low blood sugar you usually have so that you can treat it quickly.
Symptoms of low blood sugar include anxiety, behavior change similar to being drunk, blurred vision, cold sweats, confusion, cool, pale skin, difficulty in thinking, drowsiness, excessive hunger, fast heartbeat, headache (continuing), nausea, nervousness, nightmares, restless sleep, shakiness, slurred speech, or unusual tiredness or weakness.
If symptoms of low blood sugar occur, eat glucose tablets or gel, corn syrup, honey, or sugar cubes, or drink fruit juice, non-diet soft drinks, or sugar dissolved in water to relieve the symptoms. Also, check your blood for low blood sugar. Glucagon is used in emergency situations when severe symptoms such as seizures (convulsions) or unconsciousness occur. Have a glucagon kit available, along with a syringe and needle, and know how to use it. Members of your family also should know how to use it.
Hyperglycemia (high blood sugar) may occur if you do not take enough or skip a dose of your medicine, overeat or do not follow your meal plan, have a fever or infection, or do not exercise as much as usual.
Symptoms of high blood sugar include blurred vision, drowsiness, dry mouth, flushed, dry skin, fruit-like breath odor, increased urination (frequency and amount), ketones in the urine, loss of appetite, sleepiness, stomachache, nausea, or vomiting, tiredness, troubled breathing (rapid and deep), unconsciousness, or unusual thirst.
If the symptoms of high blood sugar occur, check your blood sugar level and call your doctor for instructions.
Avandaryl Side Effects
Along with its needed effects, a medicine may cause some unwanted effects. Although not all of these side effects may occur, if they do occur they may need medical attention.
Check with your doctor immediately if any of the following side effects occur:
More common
Body aches or pain
chills
cough
difficulty with breathing
ear congestion
fever
headache
injury
loss of voice
nasal congestion
runny nose
sneezing
sore throat
unusual tiredness or weakness
Less common
Anxiety
blurred vision
chest pain or discomfort
cold sweats
coma
confusion
cool, pale skin
decreased urine output
depression
dilated neck veins
dizziness
extreme fatigue
fast heartbeat
increased hunger
irregular breathing
irregular heartbeat
nausea
nightmares
seizures
shakiness
slurred speech
swelling of the face, fingers, feet, or lower legs
tightness in the chest
troubled breathing with exertion
unusual bleeding or bruising
weight gain
Incidence not known
Abdominal or stomach pain or tenderness
agitation
back, leg, or stomach pains
bleeding gums
bloody, black, or tarry stools
blue lips and fingernails
coughing that sometimes produces a pink frothy sputum
dark urine
decreased appetite
difficult, fast, or noisy breathing
fluid-filled skin blisters
general body swelling
hostility
increased sweating
increased thirst
irritability
itching or skin rash
large, hive-like swelling on the face, eyelids, lips, tongue, throat, hands, legs, feet, or sex organs
light-colored stools
loss of appetite
muscle pain or cramps
muscle twitching
nosebleeds
pain or discomfort in the arms, jaw, back, or neck
redness of the skin
seizures
sensitivity to the sun
skin thinness
sores, ulcers, or white spots on the lips or in the mouth
stupor
sweating
swollen glands
vomiting
yellow eyes or skin
Some side effects may occur that usually do not need medical attention. These side effects may go away during treatment as your body adjusts to the medicine. Also, your health care professional may be able to tell you about ways to prevent or reduce some of these side effects. Check with your health care professional if any of the following side effects continue or are bothersome or if you have any questions about them:
Less common
Rare
Burning, stinging, itching, or redness of the skin not present before treatment
Incidence not known
Other side effects not listed may also occur in some patients. If you notice any other effects, check with your healthcare professional.
Call your doctor for medical advice about side effects. You may report side effects to the FDA at 1-800-FDA-1088.
See also: Side effects (in more detail)
The use of the Truven Health products is at your sole risk. These products are provided "AS IS" and "as available" for use, without warranties of any kind, either express or implied. Truven Health and Drugs.com make no representation or warranty as to the accuracy, reliability, timeliness, usefulness or completeness of any of the information contained in the products. Additionally, TRUVEN HEALTH MAKES NO REPRESENTATION OR WARRANTIES AS TO THE OPINIONS OR OTHER SERVICE OR DATA YOU MAY ACCESS, DOWNLOAD OR USE AS A RESULT OF USE OF THE THOMSON REUTERS HEALTHCARE PRODUCTS. ALL IMPLIED WARRANTIES OF MERCHANTABILITY AND FITNESS FOR A PARTICULAR PURPOSE OR USE ARE HEREBY EXCLUDED. Truven Health does not assume any responsibility or risk for your use of the Truven Health products.
Copyright 2016 Truven Health Analytics, Inc. All Rights Reserved.
More about Avandaryl (glimepiride / rosiglitazone)
Consumer resources
Professional resources
Related treatment guides