This material must not be used for commercial purposes, or in any hospital or medical facility. Failure to comply may result in legal action.
Laparoscopic Adrenalectomy
WHAT YOU SHOULD KNOW:
Laparoscopic adrenalectomy is surgery to remove the adrenal gland. It is done when a small tumor is found on the gland. . It may also be done if you are bleeding, , or if you have a chronic (long-term) infection, or other growths in the adrenal gland. Surgery may also be done for an adrenal gland disease, such as Addison disease, that is causing severe (very bad) symptoms. The adrenal gland is a small gland that sits on top of each kidney. The glands produce hormones and chemicals that control how different parts of your body work. An adrenal gland disease may cause the glands to make too much or not enough of these substances. This may lead to high blood pressure, hypoglycemia (low blood sugar), Cushing syndrome, or Addison disease.
During a laparoscopic adrenalectomy, small incisions (cuts) are made in your abdomen (stomach). Caregivers will insert special tools and a laparoscope through these incisions to do the surgery. A laparoscope is a long metal tube with a tiny video camera and a light on the end. This gives caregivers a clear view of the abdominal area by looking at a TV monitor. Your caregiver may remove the whole adrenal gland or just part of it. After this surgery, the symptoms of your adrenal gland condition or disease may go away.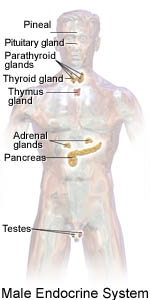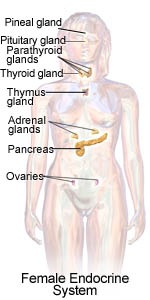 INSTRUCTIONS:
Medicines:
Keep a current list of your medicines: Include the amounts, and when, how, and why you take them. Take the list or the pill bottles to follow-up visits. Carry your medicine list with you in case of an emergency. Throw away old medicine lists. Use vitamins, herbs, or food supplements only as directed.
Take your medicine as directed: Call your primary healthcare provider if you think your medicine is not working as expected. Tell him about any medicine allergies, and if you want to quit taking or change your medicine.
Antibiotics: This medicine is given to fight or prevent an infection caused by bacteria. Always take your antibiotics exactly as ordered by your primary healthcare provider. Do not stop taking your medicine unless directed by your primary healthcare provider. Never save antibiotics or take leftover antibiotics that were given to you for another illness.
Pain medicine: You may need medicine to take away or decrease pain.

Learn how to take your medicine. Ask what medicine and how much you should take. Be sure you know how, when, and how often to take it.
Do not wait until the pain is severe before you take your medicine. Tell caregivers if your pain does not decrease.
Pain medicine can make you dizzy or sleepy. Prevent falls by calling someone when you get out of bed or if you need help.
Ask for information about where and when to go for follow-up visits:
For continuing care, treatments, or home services, ask for more information.
Bathing with stitches:
Follow your primary healthcare provider's instructions on when you can bathe. Gently wash the part of your body that has the stitches. Do not rub on the stitches to dry your skin. Pat the area gently with a towel. When the area is dry, put on a clean, new bandage as directed.
Eat healthy foods:
Choose healthy foods from all the food groups every day. Include whole-grain bread, cereal, rice, and pasta. Eat a variety of fruits and vegetables, including dark green and orange vegetables. Include dairy products such as low-fat milk, yogurt, and cheese. Choose protein sources, such as lean beef and chicken, fish, beans, eggs, and nuts. Ask how many servings of fats, oils, and sweets you should have each day, and if you need to be on a special diet.
CONTACT A CAREGIVER IF:
You have a fever.
You have chills, a cough, or feel weak and achy.
You have nausea (upset stomach) or vomiting (throwing up).
Your skin is itchy, swollen, or has a rash.
You have chest pain or trouble breathing that is getting worse over time.
You have questions or concerns about your surgery, condition, or care.
SEEK CARE IMMEDIATELY IF:
Your bandage becomes soaked with blood.
You feel very full and cannot burp or vomit (throw up).
You have pain in your abdomen or shoulder area that does not go away or gets worse.
You have problems having a bowel movement.
You have pus or a foul-smelling odor coming from your incision.
You suddenly feel lightheaded and have trouble breathing.
You have new and sudden chest pain. You may have more pain when you take deep breaths or cough. You may cough up blood.
Your arm or leg feels warm, tender, and painful. It may look swollen and red.
Your symptoms become worse or come back.
The above information is an educational aid only. It is not intended as medical advice for individual conditions or treatments. Talk to your doctor, nurse or pharmacist before following any medical regimen to see if it is safe and effective for you.
Further information
Always consult your healthcare provider to ensure the information displayed on this page applies to your personal circumstances.
Copyright © 2012. Thomson Reuters. All rights reserved. Information is for End User's use only and may not be sold, redistributed or otherwise used for commercial purposes.