Generic Name: carbidopa and levodopa (KAR-bi-DOE-pa & LEE-voe-DOE-pa)
Brand Name: Sinemet
Carbidopa/ levodopa is used for:
Treating symptoms associated with Parkinson disease and parkinsonism-like symptoms caused by other conditions. It may also be used for other conditions as determined by your doctor.
Carbidopa/levodopa is an antidyskinetic combination. Levodopa is transformed by the body and the brain into a substance that helps to decrease tremors and other symptoms of Parkinson disease. Carbidopa helps levodopa to reach the brain.
Do NOT use carbidopa/ levodopa if:
you are allergic to any ingredient in carbidopa/levodopa
you have narrow-angle glaucoma
you are taking reserpine or tetrabenazine
you have taken a monoamine oxidase inhibitor (MAOI) (eg, phenelzine) within the last 14 days
Contact your doctor or health care provider right away if any of these apply to you.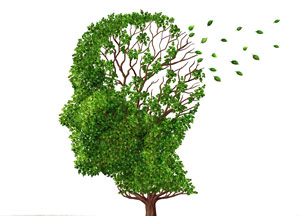 Before using carbidopa/ levodopa:
Some medical conditions may interact with carbidopa/levodopa. Tell your doctor or pharmacist if you have any medical conditions, especially if any of the following apply to you:
if you are pregnant, planning to become pregnant, or are breast-feeding
if you are taking any prescription or nonprescription medicine, herbal preparation, or dietary supplement
if you have allergies to medicines, foods, or other substances
if you have a history of heart attack or other heart problems (eg, irregular heartbeat), blood pressure problems, endocrine problems, fainting, lung or breathing problems (eg, asthma), kidney or liver problems, glaucoma or increased pressure in the eye, skin cancer or skin growths, stomach or bowel problems (eg, ulcers, bleeding), sleep problems, or mood or mental problems (eg, depression, suicidal thoughts or actions)
if you are taking another product with the same medicine in it
Some MEDICINES MAY INTERACT with carbidopa/levodopa. Tell your health care provider if you are taking any other medicines, especially any of the following:
MAOIs (eg, phenelzine) because the risk of severe high blood pressure may be increased
Tricyclic antidepressants (eg, amitriptyline) because the risk of high blood pressure or unusual muscle movements may be increased
Metoclopramide because side effects may occur
Blood pressure medicines, rasagiline, or selegiline because the risk of severe dizziness when standing may be increased
Butyrophenones, (eg, haloperidol), isoniazid, papaverine, phenothiazines (eg, chlorpromazine), phenytoin, reserpine , risperidone, or tetrabenazine because they may decrease carbidopa/levodopa's effectiveness
This may not be a complete list of all interactions that may occur. Ask your health care provider if carbidopa/levodopa may interact with other medicines that you take. Check with your health care provider before you start, stop, or change the dose of any medicine.
How to use carbidopa/ levodopa:
Use carbidopa/levodopa as directed by your doctor. Check the label on the medicine for exact dosing instructions.
Take carbidopa/levodopa by mouth with or without food.
If you take an iron product or a multivitamin that contains iron, ask your doctor or pharmacist how to take it with carbidopa/levodopa. Iron may decrease your body's ability to absorb carbidopa/levodopa.
Diets that are high in some contents (eg, protein, fat, calories) may decrease your body's ability to absorb carbidopa/levodopa. Discuss any questions or concerns with your doctor. Tell your doctor if you have a diet that is high in protein, fat, or calories or if you will be changing your diet.
Carefully follow the dosing schedule given to you by your health care provider.
Take carbidopa/levodopa on a regular schedule to get the most benefit from it. Taking carbidopa/levodopa at the same times each day will help you to remember to take it.
Continue to take carbidopa/levodopa even if you feel well. Do not miss any doses.
If you have been taking levodopa, do not start taking carbidopa/levodopa until at least 12 hours after your final dose of levodopa.
Do not suddenly stop taking carbidopa/levodopa or lower your dose without checking with your doctor. Side effects may occur. Discuss any questions or concerns with your doctor.
If you miss a dose of carbidopa/levodopa, take it as soon as possible. If it is almost time for your next dose, skip the missed dose and go back to your regular dosing schedule. Do not take 2 doses at once.
Ask your health care provider any questions you may have about how to use carbidopa/levodopa.
Important safety information:
Tell your doctor or dentist that you take carbidopa/levodopa before you receive any medical or dental care, emergency care, or surgery.
Carbidopa/levodopa may cause drowsiness, dizziness, or light-headedness. These effects may be worse if you take it with alcohol or certain medicines. Use carbidopa/levodopa with caution. Do not drive or perform other possibly unsafe tasks until you know how you react to it.
Check with your doctor before you drink alcohol or use medicines that may cause drowsiness (eg, sleep aids, muscle relaxers) while you are using carbidopa/levodopa; it may add to their effects. Ask your pharmacist if you have questions about which medicines may cause drowsiness.
Carbidopa/levodopa may cause dizziness, light-headedness, or fainting; alcohol, hot weather, exercise, or fever may increase these effects. To prevent them, sit up or stand slowly, especially in the morning. Sit or lie down at the first sign of any of these effects.
Neuroleptic malignant syndrome (NMS) is a possibly fatal syndrome that has happened when carbidopa/levodopa was stopped all of a sudden. NMS has also happened when the dose of carbidopa/levodopa was lowered. Symptoms may include fever; stiff muscles; confusion; abnormal thinking; fast or irregular heartbeat; and sweating. Contact your doctor at once if you have any of these symptoms.
Some patients who take carbidopa/levodopa have reported suddenly falling asleep while performing daily activities (eg, driving, eating, talking). Some patients did not experience drowsiness and felt that they were alert immediately before suddenly falling asleep. Some of these events have been reported as late as 1 year after carbidopa/levodopa was started. Use caution when driving, operating machinery, or performing other activities that could be dangerous. Inform your doctor if you experience unusual drowsiness or sleepiness while using carbidopa/levodopa.
Patients with Parkinson disease may have an increased risk of developing a certain type of skin cancer (melanoma). It is not known if carbidopa/levodopa also increases the risk of melanoma. You may need to have skin exams while you are using carbidopa/levodopa. Tell your doctor if you notice any unusual skin growths or a change in the appearance of a mole. Discuss any questions or concerns with your doctor.
Some people have experienced new, unusual, or increased urges (eg, gambling, sexual urges) while taking carbidopa/levodopa. Tell your doctor right away if you notice such effects.
Have your eye pressure checked as you have been told by your doctor. Talk with your doctor.
Diabetes patients - Carbidopa/levodopa may cause the results of some tests for urine glucose or urine ketones to be wrong. Ask your doctor before you change your diet or the dose of your diabetes medicine.
Gradually increase physical activity as your symptoms improve.
A dark color (red, brown, or black) may appear in your saliva, urine, or sweat after taking carbidopa/levodopa. This is not harmful but may discolor clothing.
The effects of carbidopa/levodopa might start to wear off between doses. Talk with your doctor if carbidopa/levodopa stops working well or if your condition worsens.
Carbidopa/levodopa may affect certain lab test results. Make sure your doctors and lab personnel know you take carbidopa/levodopa.
Lab tests may be performed while you use carbidopa/levodopa. These tests may be used to monitor your condition or check for side effects. Be sure to keep all doctor and lab appointments.
PREGNANCY and BREAST-FEEDING: If you become pregnant, contact your doctor. You will need to discuss the benefits and risks of taking carbidopa/levodopa while you are pregnant. Carbidopa/levodopa is found in breast milk. If you are or will be breast-feeding while you are taking carbidopa/levodopa, check with your doctor. Discuss any possible risks to your baby.
Possible side effects of carbidopa/ levodopa:
All medicines may cause side effects, but many people have no, or minor, side effects. Check with your doctor if any of these most COMMON side effects persist or become bothersome:
Abnormal dreams; constipation; dizziness; drowsiness; dry mouth; headache; nausea; trouble sleeping; vomiting.
Seek medical attention right away if any of these SEVERE side effects occur:
Severe allergic reactions (rash; hives; itching; difficulty breathing; tightness in the chest; swelling of the mouth, face, lips, or tongue); black, tarry stools; chest pain; confusion; dark urine; eye pain; fainting; fast or irregular heartbeat; fever, chills, or sore throat; hallucinations; new or increased involuntary movements; new or worsening mental, mood, or behavior changes (eg, depression, anxiety, restlessness, irritability); severe or persistent dizziness or headache; shortness of breath; stomach pain; suicidal thoughts or actions; unusual bruising or bleeding; unusual or painful movements or spasms of the face, eyelids, mouth, tongue, arms, hands, or legs; unusual tiredness or weakness; vision changes; vomiting blood or vomit that looks like coffee grounds; yellowing of the skin or eyes.
This is not a complete list of all side effects that may occur. If you have questions about side effects, contact your health care provider. Call your doctor for medical advice about side effects. To report side effects to the appropriate agency, please read the Guide to Reporting Problems to FDA.
If OVERDOSE is suspected:
Contact 1-800-222-1222 (the American Association of Poison Control Centers), your local poison control center, or emergency room immediately.
Proper storage of carbidopa/levodopa:
Store carbidopa/levodopa at 77 degrees F (25 degrees C). Brief storage at temperatures between 59 and 86 degrees F (15 and 30 degrees C) is permitted. Store away from heat, moisture, and light. Do not store in the bathroom. Keep carbidopa/levodopa out of the reach of children and away from pets.
General information:
If you have any questions about carbidopa/levodopa, please talk with your doctor, pharmacist, or other health care provider.
Carbidopa/levodopa is to be used only by the patient for whom it is prescribed. Do not share it with other people.
If your symptoms do not improve or if they become worse, check with your doctor.
Check with your pharmacist about how to dispose of unused medicine.
This information should not be used to decide whether or not to take carbidopa/levodopa or any other medicine. Only your health care provider has the knowledge and training to decide which medicines are right for you. This information does not endorse any medicine as safe, effective, or approved for treating any patient or health condition. This is only a brief summary of general information about carbidopa/levodopa. It does NOT include all information about the possible uses, directions, warnings, precautions, interactions, adverse effects, or risks that may apply to carbidopa/levodopa. This information is not specific medical advice and does not replace information you receive from your health care provider. You must talk with your health care provider for complete information about the risks and benefits of using carbidopa/levodopa.
Review Date: July 5, 2017