Join the 'Zenapax' group to help and get support from people like you.
Zenapax News
Posted 7 Oct 2015 by Drugs.com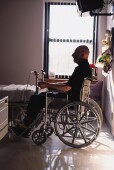 WEDNESDAY, Oct. 7, 2015 – Multiple sclerosis patients taking a new drug experienced fewer relapse rates but more side effects than patients receiving a standard MS therapy, new research indicates. In a trial comparing two sets of more than 900 patients with relapsing-remitting multiple sclerosis, scientists found that those taking the drug daclizumab HYP had a 45 percent lower relapse rate than ...
Posted 16 Feb 2010 by Drugs.com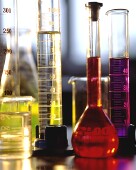 TUESDAY, Feb. 16 – Adding the drug daclizumab to standard treatment with interferon beta may reduce multiple sclerosis disease activity more than interferon beta alone, a new study reports. Previous non-randomized studies found that daclizumab – a humanized monoclonal antibody – reduced MS disease activity. This new phase 2 study at 51 centers in the United States, Canada, Germany, Italy and ...
Further Information
Related Condition Support Groups
Organ Transplant - Rejection Prophylaxis
Zenapax Patient Information at Drugs.com