Join the 'Yodefan' group to help and get support from people like you.
Yodefan News
Posted 25 Nov 2015 by Drugs.com
-- Bronchitis is an inflammation of tissue that lines the bronchial tubes in the lungs. If you're stricken, there are things you can do to be more comfortable and help ease coughing. The Mayo Clinic suggests: Avoid things that irritate your lungs, including smoking. If you'll be around strong fumes or irritants, wear a mask to protect your lungs. Run a humidifier to help your cough and thin ...
Posted 21 May 2015 by Drugs.com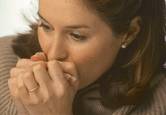 THURSDAY, May 21, 2015 – If you have a cold that lasts a long time or a persistent cough, you could have bronchitis and should see a doctor, a doctor says. "We see a lot of cases of bronchitis at our immediate care centers," said Dr. Khalilah Babino, an assistant professor of family Medicine at Loyola University Chicago Stritch School of Medicine. Although most cases are caused by the common ...
Further Information
Related Condition Support Groups
Cough, Hyperthyroidism, Cutaneous Sporotrichosis, Radiation Emergency
Yodefan Patient Information at Drugs.com