Join the 'Willow Bark' group to help and get support from people like you.
Willow Bark News
Posted 12 Jan 2012 by Drugs.com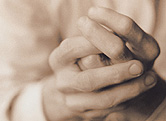 WEDNESDAY, Jan. 11 – There is little evidence to support the widespread use of herbal medicines to relieve the symptoms of osteoarthritis, according to a review of these products. Osteoarthritis is a painful condition that involves damage to cartilage and other structures in and around the joints, particularly the fingers, knees and hips. It differs from rheumatoid arthritis, which is an ...
Further Information
Willow Bark Patient Information at Drugs.com