Join the 'Varibar Thin Honey' group to help and get support from people like you.
Varibar Thin Honey News
Posted 10 Oct 2014 by Drugs.com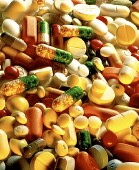 THURSDAY, Oct. 9, 2014 – Although food allergies have garnered a lot of attention lately, a new study reports that medications are actually the biggest cause of sudden deaths related to allergy. Over a little more than a decade, nearly 60 percent of the allergy-related deaths were caused by medications, while less than 7 percent were caused by food allergies, the study found. "Medications can be ...
Further Information
Related Condition Support Groups
Varibar Thin Honey Patient Information at Drugs.com