Join the 'Urinary Retention' group to help and get support from people like you.
Urinary Retention News
Posted 4 Apr 2016 by Drugs.com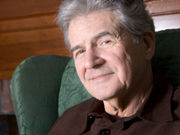 MONDAY, April 4, 2016 – Waking often in the night to urinate is a common problem among men who have an enlarged prostate, but an innovative new treatment has shown some promise in easing the problem, researchers are reporting. The procedure, called prostatic artery embolization (PAE), involves placing microscopic spheres in the arteries that supply blood to the prostate gland to partially block ...
Further Information
Related Condition Support Groups
Related Drug Support Groups
bethanechol, Urecholine, neostigmine, Prostigmin, Prostigmin Bromide, Duvoid, Myotonachol, Bloxiverz