Join the 'Urinary Retention' group to help and get support from people like you.
Urinary Retention News
Posted 4 Apr 2016 by Drugs.com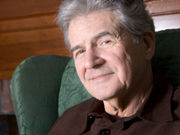 MONDAY, April 4, 2016 – Waking often in the night to urinate is a common problem among men who have an enlarged prostate, but an innovative new treatment has shown some promise in easing the problem, researchers are reporting. The procedure, called prostatic artery embolization (PAE), involves placing microscopic spheres in the arteries that supply blood to the prostate gland to partially block ...
Posted 22 May 2012 by Drugs.com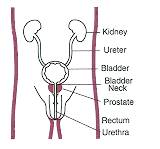 TUESDAY, May 22 – Certain gene variants linked to prostate cancer may make men more susceptible to lower urinary tract symptoms, according to a new study. On the other hand, a different gene variant might protect against those symptoms, the study found. Researchers from the Feinberg School of Medicine at Northwestern University in Chicago identified 38 genetic sequence variants linked to ...
Further Information
Related Condition Support Groups
Related Drug Support Groups
bethanechol, neostigmine, Urecholine, Bloxiverz, Prostigmin, Prostigmin Bromide, Duvoid, Myotonachol