Join the 'Uric Acid Nephrolithiasis' group to help and get support from people like you.
Uric Acid Nephrolithiasis News
Posted 13 Feb 2018 by Drugs.com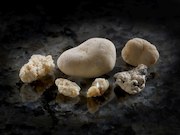 TUESDAY, Feb. 13, 2018 – Kidney stones are becoming more common, especially in women, new research has found. Better diagnostic tools could be part of the reason for the steady rise in diagnoses, according to Mayo Clinic researchers. By using CT scans, "we are now diagnosing symptomatic kidney stones that previously would have gone undiagnosed because they would not have been detected," lead ...
Posted 23 Feb 2016 by Drugs.com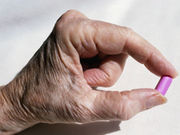 MONDAY, Feb. 22, 2016 – A steroid pill may be as good as a nonsteroidal anti-inflammatory drug (NSAID) for treating painful gout, new research suggests. Researchers who compared the steroid prednisolone with the arthritis medication indomethacin found both drugs offered a similar degree of pain reduction. And while indomethacin (Indocin) appeared to cause more minor side effects, neither ...
Further Information
Related Condition Support Groups