Join the 'Urea' group to help and get support from people like you.
Urea News
Related terms: Urea Topical
Posted 4 Nov 2012 by Drugs.com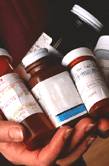 SUNDAY, Nov. 4 – Taking too many medications at the same time could lead to repeated fainting episodes, a new study reveals. "Simply stated, the more antihypertensive pills a patient takes, the greater the likelihood of a possible fainting spell under certain circumstances," explained one cardiologist, Dr. David Friedman, chief of Heart Failure Services at North Shore-LIJ's Plainview Hospital in ...
Posted 16 Sep 2011 by Drugs.com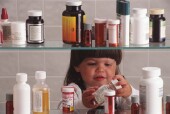 FRIDAY, Sept. 16 – Despite ongoing prevention efforts, a growing number of young children are being accidentally poisoned with medications, according to new research. The study, which was based on data reported to the American Association of Poison Control Centers between 2001 and 2008, found that medication poisoning among children aged 5 and under increased by 22 percent, although the number ...
Further Information
Related Condition Support Groups
Related Drug Support Groups
Urea Patient Information at Drugs.com