Join the 'Tuberculosis - HIV Status Unknown' group to help and get support from people like you.
Tuberculosis - HIV Status Unknown News
Posted 13 Oct 2016 by Drugs.com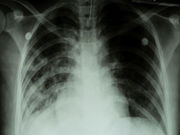 THURSDAY, Oct. 13, 2016 – Countries around the world need to work harder to combat tuberculosis infections and deaths, a new World Health Organization report says. Nations across the globe have pledged to reduce tuberculosis (TB) infections by 80 percent and TB deaths by 90 percent by 2030, but they must work faster if they want to meet these goals, according to the WHO. "We face an uphill ...
Posted 20 Feb 2016 by Drugs.com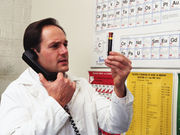 FRIDAY, Feb. 19, 2016 – A simple new blood test for tuberculosis may one day help improve diagnosis and treatment of the deadly disease in developing countries, researchers report. The inexpensive test identifies a gene expression "signature" that distinguishes people with active TB from those with either latent TB or other diseases, according to the research team from the Stanford University ...
Further Information
Related Condition Support Groups