Join the 'Truphylline' group to help and get support from people like you.
Truphylline News
Posted 12 Jun 2015 by Drugs.com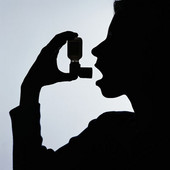 FRIDAY, June 12, 2015 – Asthma treatments, especially inhaled corticosteroids, are less likely to work for older patients, a new study suggests. Researchers looked at 1,200 patients with mild-to-moderate asthma, and found that treatment failure occurred in about 17 percent of those aged 30 and older, compared with about 10 percent of those younger than 30. Lower lung function and having asthma ...
Posted 5 Jun 2013 by Drugs.com
[Posted 05/30/2013] ISSUE: Lowlite Investments d/b/a Olympia Pharmacy ("Lowlite") notified the public of a voluntary multi-state recall of all sterile drug products compounded by the pharmacy that have not reached the expiration date listed on the product. The recall is being initiated due to concerns associated with prior quality control procedures that impacted sterility assurance. In the ...
Further Information
Related Condition Support Groups
Asthma - Acute, Apnea of Prematurity
Truphylline Patient Information at Drugs.com