Join the 'Tricor' group to help and get support from people like you.
Tricor News
Posted 19 May 2015 by Drugs.com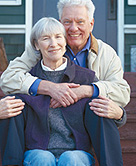 TUESDAY, May 19, 2015 – Healthy older adults who take cholesterol-lowering drugs may be cutting their risk of stroke, a new French study suggests. The study found that when people took medications called statins or fibrates, their risk of stroke over almost a decade went down by about one-third. But, lead researcher Dr. Christophe Tzourio, a professor of epidemiology at the University of ...
Further Information
Related Condition Support Groups
Hypertriglyceridemia, Hyperlipoproteinemia Type IIa (Elevated LDL), Hyperlipoproteinemia, Hyperlipoproteinemia Type IIb (Elevated LDL + VLDL), Hyperlipoproteinemia Type V (Elevated Chylomicrons + VLDL), Hyperlipoproteinemia Type IV (Elevated VLDL)
Tricor Patient Information at Drugs.com