Join the 'Transurethral Prostatectomy' group to help and get support from people like you.
Transurethral Prostatectomy News
Related terms: Prostatectomy, Transurethral Resection of the Prostate, TURP
Posted 1 Feb 2017 by Drugs.com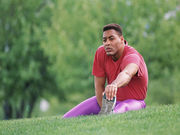 WEDNESDAY, Feb. 1, 2017 – When prostate cancer recurs after surgery, treatment with both radiation and a testosterone-suppressing drug can extend some men's lives, a new clinical trial finds. In a nearly 20-year study, researchers found that the combination therapy cut the risk of death from prostate cancer in half, compared to radiation alone. And that translated into better overall survival, ...
Posted 16 Oct 2012 by Drugs.com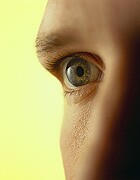 TUESDAY, Oct. 16 – The number of eye injuries associated with robotic-assisted radical prostatectomy – complete removal of the prostate – increased nearly tenfold in the United States between 2000 and 2009, although the risk was still small, a new study finds. During that time, the incidence rate of eye injuries rose from 0.07 percent to 0.42 percent, according to the review of more than ...
Further Information
Related Condition Support Groups
Genitourinary Surgical and Other Conditions
Related Drug Support Groups