Join the 'Transurethral Prostatectomy' group to help and get support from people like you.
Transurethral Prostatectomy News
Related terms: Prostatectomy, Transurethral Resection of the Prostate, TURP
Posted 13 Dec 2018 by Drugs.com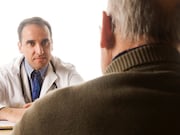 WEDNESDAY, Dec. 12, 2018 – For certain men with early prostate cancer, choosing surgery over "watchful waiting" may add a few years to their lives, a new study suggests. European researchers found that among nearly 700 men with earlier-stage prostate cancer, those who received surgery to remove the gland lived three years longer, on average, than those assigned to watchful waiting. However, ...
Posted 1 Feb 2017 by Drugs.com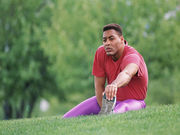 WEDNESDAY, Feb. 1, 2017 – When prostate cancer recurs after surgery, treatment with both radiation and a testosterone-suppressing drug can extend some men's lives, a new clinical trial finds. In a nearly 20-year study, researchers found that the combination therapy cut the risk of death from prostate cancer in half, compared to radiation alone. And that translated into better overall survival, ...