Join the 'TobraDex' group to help and get support from people like you.
TobraDex News
Posted 18 Apr 2017 by Drugs.com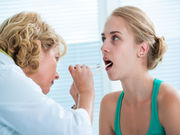 TUESDAY, April 18, 2017 – Researchers seeking new sore throat treatments report only modest success with a single dose of a steroid medication. Concerns about growing bacterial resistance to antibiotics have led scientists to look for alternative therapies for sore throat, a common reason for doctor visits. In this new British study, a steroid medication led to improvement in about one-third of ...
Posted 6 Oct 2016 by Drugs.com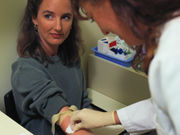 THURSDAY, Oct. 6, 2016 – Adding a newer drug to a standard treatment for advanced cases of multiple myeloma may significantly boost patients' chances of a response and even recovery, a new clinical trial finds. Of patients given the drug, called daratumumab, 43 percent had a complete response – meaning there were no signs of the cancer left. That compared with 19 percent of patients who ...
Further Information
Related Condition Support Groups
TobraDex Patient Information at Drugs.com