Join the 'Ticlid' group to help and get support from people like you.
Ticlid News
Posted 7 Jul 2015 by Drugs.com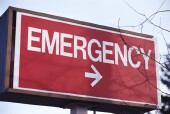 TUESDAY, July 7, 2015 – Americans' odds of receiving a drug that can halt strokes in progress may vary widely depending on their ZIP codes, a new study finds. Experts said the findings, reported in the July issue of the journal Stroke, help verify what everyone has suspected: There are disparities in emergency stroke care across the United States, specifically in the use of a clot-busting drug ...
Further Information
Related Condition Support Groups
Cerebral Thrombosis / Embolism
Ticlid Patient Information at Drugs.com