Join the 'Tic Disorder' group to help and get support from people like you.
Tic Disorder News
Related terms: Chronic Motor Tic Disorder, Chronic vocal tic disorder
Posted 25 Sep 2014 by Drugs.com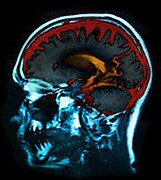 THURSDAY, Sept. 25, 2014 – A particular brain chemical may help people with Tourette syndrome suppress the disorder's characteristic "tics," scientists report. They hope their discovery paves the way to new therapies for the developmental neurological disorder. Tourette syndrome causes people to habitually make involuntary movements or sounds – commonly known as tics. Researchers think Tourette ...
Further Information
Related Drug Support Groups