Join the 'Tiagabine' group to help and get support from people like you.
Tiagabine News
Posted 25 Sep 2013 by Drugs.com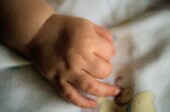 WEDNESDAY, Sept. 25 – Young children exposed to epilepsy drugs in the womb are at increased risk of having impaired fine motor skills, according to a new study. Exposure to the drugs in breast milk, however, does not appear to pose a threat. Researchers looked at data collected from Norwegian mothers about their children's language, behavior, and motor and social skills at the ages of 6 months, ...
Posted 5 Aug 2010 by Drugs.com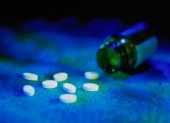 WEDNESDAY, Aug. 4 – In 2008, the U.S. Food and Drug Administration required epilepsy medications to bear a warning label about an increased risk of suicidal behaviors. The move came after an agency review of 199 studies that found patients taking the drugs showed about twice the risk of suicidal behavior. But now a study of more than 5 million patients contradicts the FDA's findings. It suggests ...
Further Information
Related Condition Support Groups
Related Drug Support Groups
Tiagabine Patient Information at Drugs.com