Join the 'Thyroid Hemorrhage / Infarction' group to help and get support from people like you.
Thyroid Hemorrhage / Infarction News
Posted 26 Jan 2017 by Drugs.com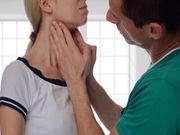 THURSDAY, Jan. 26, 2017 – Regular self-exams play an important role in early detection of thyroid disease, a specialist says. That's a timely reminder because January is Thyroid Awareness Month. "The number of cases of thyroid cancer is rising, and while in most cases the outcomes of treatment are favorable, some patients present with disease that has progressed and may be more difficult to ...
Posted 8 Oct 2015 by Drugs.com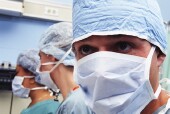 THURSDAY, Oct. 8, 2015 – Patients who undergo thyroid removal may be less likely to suffer complications if their surgeon performs many such surgeries each year, a new study says. Removal of the thyroid gland, located at the base of the neck, is a common operation. More than 72,300 total thyroidectomies are performed in the United States annually, usually to treat thyroid cancer or benign ...
Further Information
Related Condition Support Groups