Join the 'Theophylline' group to help and get support from people like you.
Theophylline News
Posted 12 Jun 2015 by Drugs.com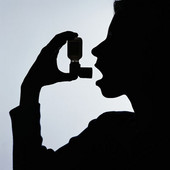 FRIDAY, June 12, 2015 – Asthma treatments, especially inhaled corticosteroids, are less likely to work for older patients, a new study suggests. Researchers looked at 1,200 patients with mild-to-moderate asthma, and found that treatment failure occurred in about 17 percent of those aged 30 and older, compared with about 10 percent of those younger than 30. Lower lung function and having asthma ...
Posted 5 Dec 2011 by Drugs.com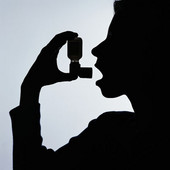 MONDAY, Dec. 5 – About one in three children with asthma is currently using a preventive medication, according to new research. That number is up from about 18 percent of kids during the late 1980s. Preventive asthma medications help control the airway disease before symptoms flare up, and guidelines from the U.S. National Asthma Education and Prevention Program recommend their use. "The main ...
Further Information
Related Condition Support Groups
Asthma - Maintenance, Asthma - Acute, Apnea of Prematurity
Related Drug Support Groups
Theochron, Uniphyl, Theo-24, Theo-Dur, Aquaphyllin, Theo-Dur Sprinkles, Theo-Time, Theo-X, Theobid, view more... TheoCap, Theoclear LA-130, Theoclear LA-260, Theoclear-80, Theolair, Theolair-SR, Theovent, T-Phyl, Asmalix, Elixophyllin, Respbid, Bronkodyl, Uni-Dur, Aerolate III, Aerolate JR, Quibron-T, Slo-Phyllin 250, Aerolate SR, Quibron-T / SR, Truxophyllin, Slo-Bid Gyrocaps, Slo-Phyllin, Slo-Phyllin 125, Slo-Phyllin 80, Constant-T
Theophylline Patient Information at Drugs.com