Join the 'Tacrine' group to help and get support from people like you.
Tacrine News
Posted 3 Aug 2015 by Drugs.com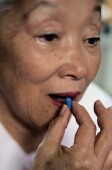 MONDAY, Aug. 3, 2015 – A class of drugs widely used to treat dementia – called cholinesterase inhibitors – could cause harmful weight loss in some patients, a new study suggests. These medications include Aricept (donepezil), Razadyne (galantamine) and Exelon (rivastigmine). "Our study provides evidence in a large, real-world population that cholinesterase inhibitors may contribute to ...
Posted 28 Oct 2011 by Drugs.com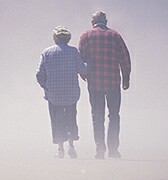 FRIDAY, Oct. 28 – Many Alzheimer's patients who take cholinesterase inhibitors to slow their brain disease also take drugs that counter the effects of those Alzheimer's medications, a new study says. Clinical trials have shown that cholinesterase inhibitors such as Aricept (donepezil) have a modest impact on the functional and cognitive decline caused by Alzheimer's disease, noted the ...
Further Information
Related Condition Support Groups
Related Drug Support Groups
Tacrine Patient Information at Drugs.com