Join the 'Syphilitic Ruptured Cerebral Aneurysm' group to help and get support from people like you.
Syphilitic Ruptured Cerebral Aneurysm News
Posted 17 Jan 2017 by Drugs.com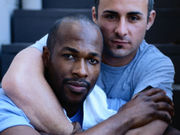 MONDAY, Jan. 16, 2017 – Gay and bisexual men taking antiretroviral drugs to treat HIV infection may be at increased risk for syphilis, new research contends. Based on a review of available evidence, the investigators concluded that the drugs may boost susceptibility to the bacterium that causes syphilis, although the study did not prove cause-and-effect. The finding might explain why new and ...
Posted 23 Nov 2010 by Drugs.com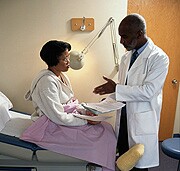 MONDAY, Nov. 22 – The approximately 19 million new sexually transmitted disease (STD) infections that occur each year in the United States cost the health care system about $16.4 billion annually, the U.S. Centers for Disease Control and Prevention said in its annual STD report released Monday. The data for 2009 shows a continued high burden of STDs but there are some signs of progress, ...
Further Information
Related Condition Support Groups