Join the 'Sulbactam' group to help and get support from people like you.
Sulbactam News
Posted 27 Feb 2010 by Drugs.com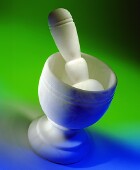 SATURDAY, Feb. 27 – Most patients who have a history of penicillin allergy can safely take antibiotics called cephalosporins, U.S. researchers say. Cephalosporins – which are related to penicillin in their structure, uses and effects – are the most frequently prescribed class of antibiotics. "Almost all patients undergoing major surgery receive antibiotics to reduce the risk of infections. ...