Join the 'Subacute Sclerosing Panencephalitis' group to help and get support from people like you.
Subacute Sclerosing Panencephalitis News
Posted 28 Oct 2016 by Drugs.com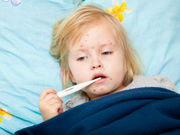 FRIDAY, Oct. 28, 2016 – A deadly complication of measles infection may be more common than thought, researchers report. While a case of the measles typically runs its course in two weeks, the virus can sometimes spread to the brain. Once there, it can lay dormant for years before reappearing as a progressive, debilitating brain disorder known as subacute sclerosing panencephalitis (SSPE), the ...
Further Information
Related Condition Support Groups