Join the 'Somatoform Pain Disorder' group to help and get support from people like you.
Somatoform Pain Disorder News
Related terms: Psychogenic Pain, Psychosomatic Pain, Psychosomatic
Posted 18 Aug 2015 by Drugs.com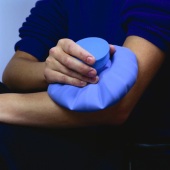 TUESDAY, Aug. 18, 2015 – Pain is widespread in much of America, with more than 25 million adults – 11 percent – suffering on a daily basis, a new national survey reveals. And approximately 14 million adults – roughly 6.4 percent – experience severe pain, which can be associated with poorer health and disability, researchers found. Other national studies of chronic pain have yielded similar ...
Further Information
Related Condition Support Groups
Related Drug Support Groups
citalopram, sertraline, amitriptyline, venlafaxine, fluoxetine, escitalopram, paroxetine, duloxetine, imipramine, fluvoxamine, desvenlafaxine, milnacipran