Join the 'Sjogren's Syndrome' group to help and get support from people like you.
Sjogren's Syndrome News
Posted 10 Feb 2015 by Drugs.com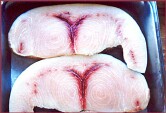 TUESDAY, Feb. 10, 2015 – The mercury found in some seafood may be linked to autoimmune disorders among women of childbearing age, new research suggests. Autoimmune diseases develop when the body's immune response goes awry and starts to attack healthy cells. Such diseases include lupus, rheumatoid arthritis, multiple sclerosis, inflammatory bowel disease and "Sjogren's syndrome." All told, these ...
Posted 1 Sep 2011 by Drugs.com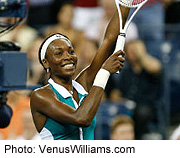 THURSDAY, Sept. 1 – Venus Williams' surprising withdrawal from the U.S. Open on Wednesday has shifted the spotlight from the tennis star's daunting serve to her diagnosis with a little-known disease known as Sjogren's syndrome. Williams, 31, said the disease has diminished her energy level and caused joint pain, curtailing her ability to continue in the tournament. More than 4 million Americans ...
Further Information
Related Condition Support Groups
Related Drug Support Groups
Plaquenil, hydroxychloroquine, evening primrose, Evening Primrose Oil, Primrose Oil, infliximab, Evoxac, cevimeline, Plaquenil Sulfate, Quineprox