Join the 'Silver' group to help and get support from people like you.
Silver News
Posted 23 Jan 2017 by Drugs.com
-- Caring for pierced ears can help keep the piercings clean and prevent infection. Here is advice from the American Academy of Dermatologists: Never touch newly pierced ears without first washing your hands. Don't remove your first pair of earrings for at least six weeks. This helps the holes stay open. A few times each day, gently twist earrings around in your ears. At least once per day, wash ...
Posted 25 Nov 2015 by Drugs.com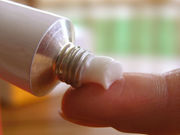 WEDNESDAY, Nov. 25, 2015 – Patients using prescription creams, gels, sprays and pills for skin conditions may shell out substantially more at the pharmacy than they did just six years ago, a new study suggests. Between 2009 and 2015, retail prices of brand-name dermatologic drugs rose 401 percent, on average, study authors reported Nov. 25 in JAMA Dermatology. Even generics have succumbed to ...
Further Information
Related Condition Support Groups
Silver Patient Information at Drugs.com