Join the 'Serum Sickness' group to help and get support from people like you.
Serum Sickness News
Posted 2 Aug 2017 by Drugs.com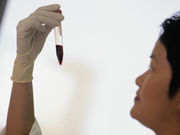 WEDNESDAY, Aug. 2, 2017 – Scientists report they've pinpointed which immune system cells trigger allergies. The discovery may someday lead to a blood test that improves treatment, they suggest. These cells "represent a common enemy to every allergic individual that we can now easily track," said study author Erik Wambre. He's an immunology researcher at Seattle's Benaroya Research Institute at ...
Posted 22 Nov 2016 by Drugs.com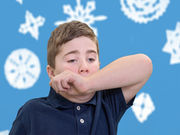 TUESDAY, Nov. 22, 2016 – Black and Hispanic children are much more likely to have corn, shellfish and fish allergies than white children, according to a U.S. study. The study also found that compared to whites, black children have much higher rates of asthma, eczema and allergies to wheat and soy. The results, from the study of 817 children who were diagnosed with food allergies from birth to ...
Further Information
Related Condition Support Groups
Related Drug Support Groups