Join the 'Sedative Withdrawal' group to help and get support from people like you.
Sedative Withdrawal News
Posted 1 Nov 2017 by Drugs.com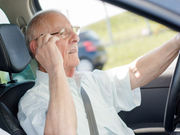 WEDNESDAY, Nov. 1, 2017 – Is that sleeping pill you took last night making it tougher for you to drive in the daytime? What about a heart medication? Or a new antidepressant? New research shows that many people taking prescription drugs aren't aware that their meds could impair their ability to drive. "Most are aware of the potential dangerous side effects of sedatives and narcotics, but other ...
Posted 30 Jan 2012 by Drugs.com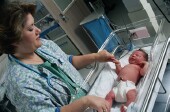 MONDAY, Jan. 30 – A dramatic rise in newborns experiencing drug withdrawal after being exposed in the womb poses challenges for clinicians on how to detox these tiny victims, a new report indicates. The American Academy of Pediatrics (AAP) has released its first updated guidelines on neonatal drug withdrawal since 1998, partly in response to the escalating abuse of both illicit and prescription ...
Further Information
Related Condition Support Groups