Join the 'Sclerosol' group to help and get support from people like you.
Sclerosol News
Posted 4 Nov 2016 by Drugs.com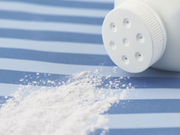 FRIDAY, Nov. 4, 2016 – A spate of multimillion-dollar jury verdicts against consumer products giant Johnson & Johnson is shining a light on a long-simmering scientific question: Can baby powder cause ovarian cancer? A jury in St. Louis last month seemed to think so. It awarded more than $70 million to a California woman who said she used Johnson's Baby Powder for decades until her ovarian cancer ...
Further Information
Related Condition Support Groups
Sclerosol Patient Information at Drugs.com