Join the 'Salsalate' group to help and get support from people like you.
Salsalate News
Posted 1 Jul 2013 by Drugs.com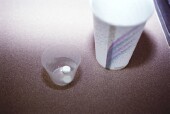 MONDAY, July 1 – An aspirin-like drug appears to lower blood sugar in people with type 2 diabetes, according to new research. A study of the drug – the prescription pain reliever salsalate – also found it reduced inflammation associated with type 2 diabetes. But it produced unwelcome side effects that could limit its potential as a diabetes treatment. "This trial is a test of possibly the ...
Posted 15 Mar 2010 by Drugs.com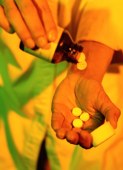 MONDAY, March 15 – A generic drug widely prescribed for arthritis shows promise in treating type 2 diabetes, according to U.S. researchers. They found that salsalate – an atypical non-steroidal anti-inflammatory drug, chemically similar to aspirin but easier on the stomach – helps control glucose levels. The finding came from a three-month clinical trial of 108 people, 18 to 75 years old, who ...
Further Information
Related Condition Support Groups
Osteoarthritis, Rheumatoid Arthritis
Related Drug Support Groups
Amigesic, Argesic-SA, Anaflex, Mono-Gesic, Disalcid, Salflex, Salsitab, Marthritic
Salsalate Patient Information at Drugs.com