Join the 'Rhinorrhea' group to help and get support from people like you.
Rhinorrhea News
Related terms: Runny Nose, Post-nasal Drip
Posted 19 Feb 2017 by Drugs.com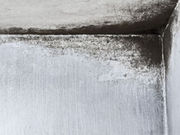 FRIDAY, Feb. 17, 2017 – Mold can grow almost anywhere. But limiting moisture can help prevent it from developing indoors and causing health problems, according to the U.S. Environmental Protection Agency. If mold develops it must be removed, because it can cause allergic reactions, asthma and other breathing problems. Use water and detergent to remove mold from surfaces and dry affected areas...
Further Information
Related Condition Support Groups
Related Drug Support Groups